We had a relatively short drive today from Fayetteville, AR, to Tulsa OK.
Before leaving, we took a quick driving tour of the Univ of Arkansas campus and extremely quaint college street. We also visited the downtown square, where there was a farmers' market. Fayetteville turned out to be a hilly, town with old buildings, many restored, with lots of trees and interesting houses. We wondered where our friend Celisa Steele had lived.
When we crossed the Oklahoma border, we discovered why North Carolina gets away with calling itself the "good roads state". Guess there are so many conservatives here that they'd rather spend money repairing their cars than building good roads.
Now we are ready for the Panhandle!
Eventually we got to Tulsa and went first to the local VW dealer to buy a special plastic funnel that will enable us to use diesel pumps that haven't been modified for newer cars. We got very worried in Virginia where we found three stations with diesel that we couldn't put into our tank.
When we walked out of the VW Parts Dept with the gizmo and stood by our car, a salesman came out intending to sell us the beautiful Passat we were standing next to. He couldn't figure out why he didn't see the expected stickers. It was funny when we told him.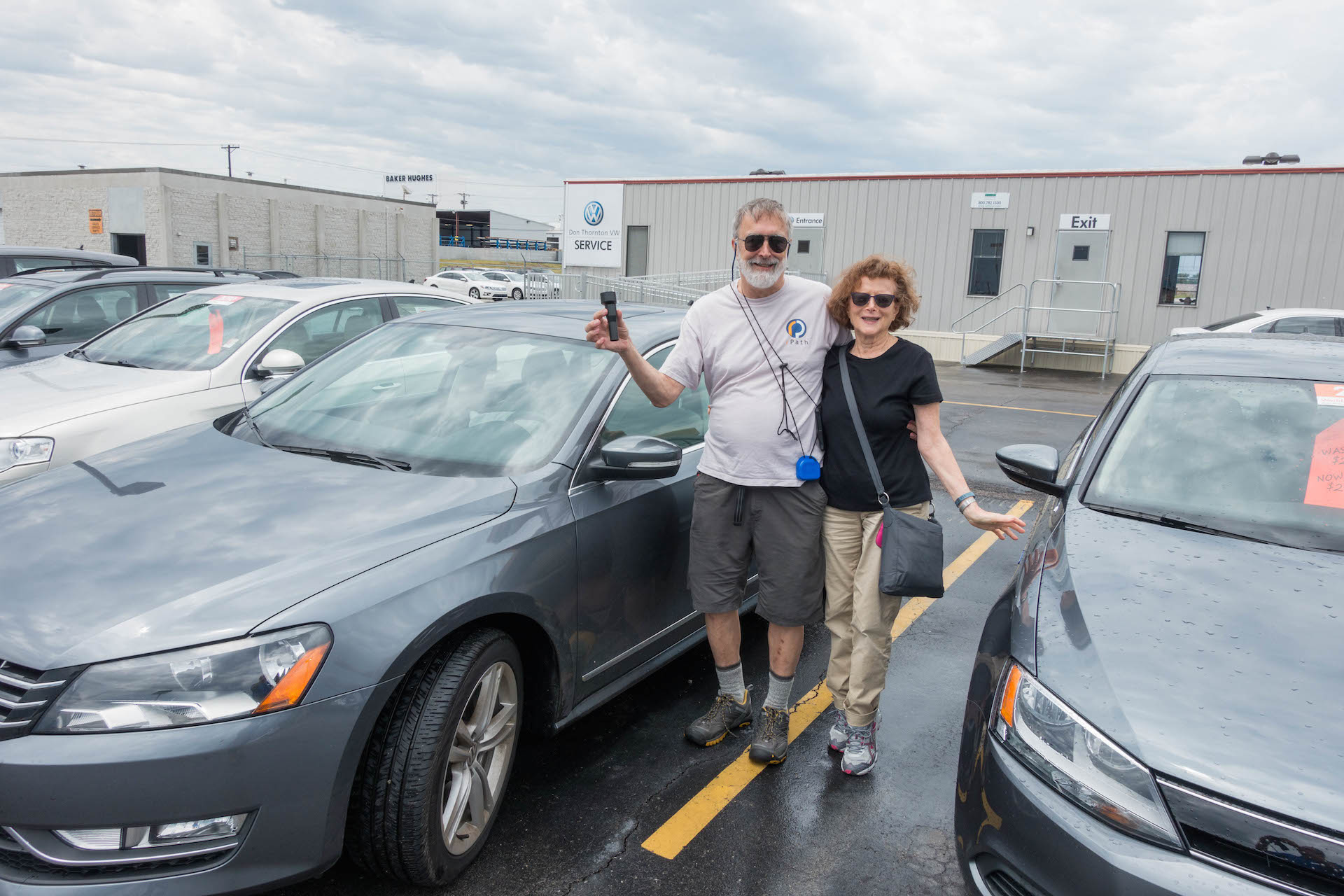 The Philbrook Museum
Parts of Tulsa are incredibly rich and nice. This is due, of course, to the oil boom here in the last century.
We went to the Philbrook Museum, which is housed in a rich family's former mansion. It was a beautiful museum with a good collection. We saw a small special exhibition of Manet. Manet apparently invented the idea of doing series of painting of the same scene as it changed over time. My theory of art is that if you make one object, it is an object, but if you obsessively make lots of them, it is art.
The museum had a lot of Southwestern Native art and beautiful gardens that we weren't supposed to walk in because it threatened to continue raining.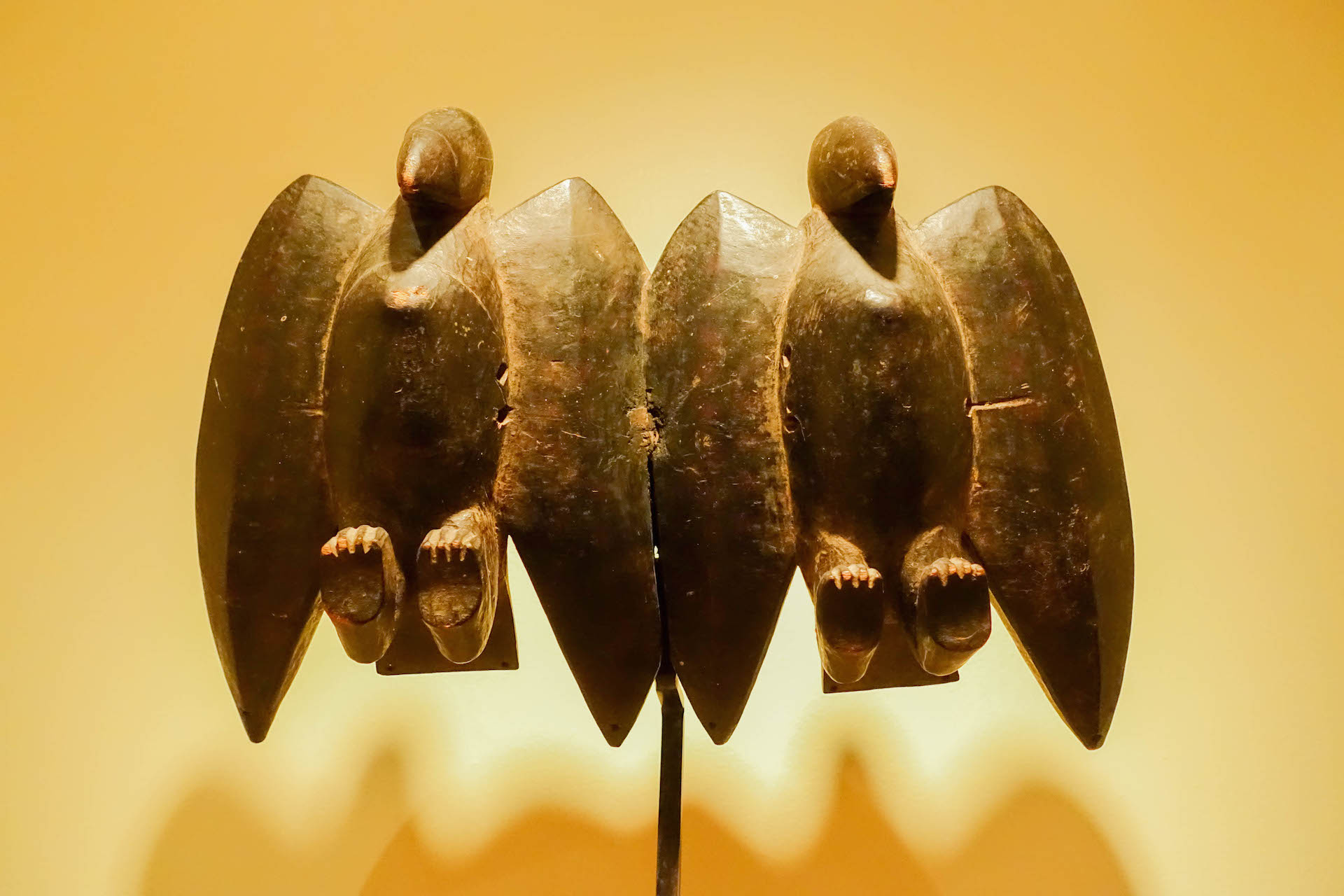 The Philbrook Downtown Museum
We drove to an industrial area just north of downtown Tulsa to see a smaller museum devoted mostely to Southwest Native art. While asking with the people at the front desk about places to eat, they gave me a brochure. When I noticed that we were near a John Hope Franklin park, they told me that we were in the Black Wall Street area where the terrible race riot of 1921 took place.
Dinner
We asked the advice of a very nice man smoking outside his store for a place to get good craft beer as well as food, and he recommended The Tavern on a corner nearby. We sat in a window table and had a dinner that was much better than the one in the Chrystal Springs restaurant! It was very, very good.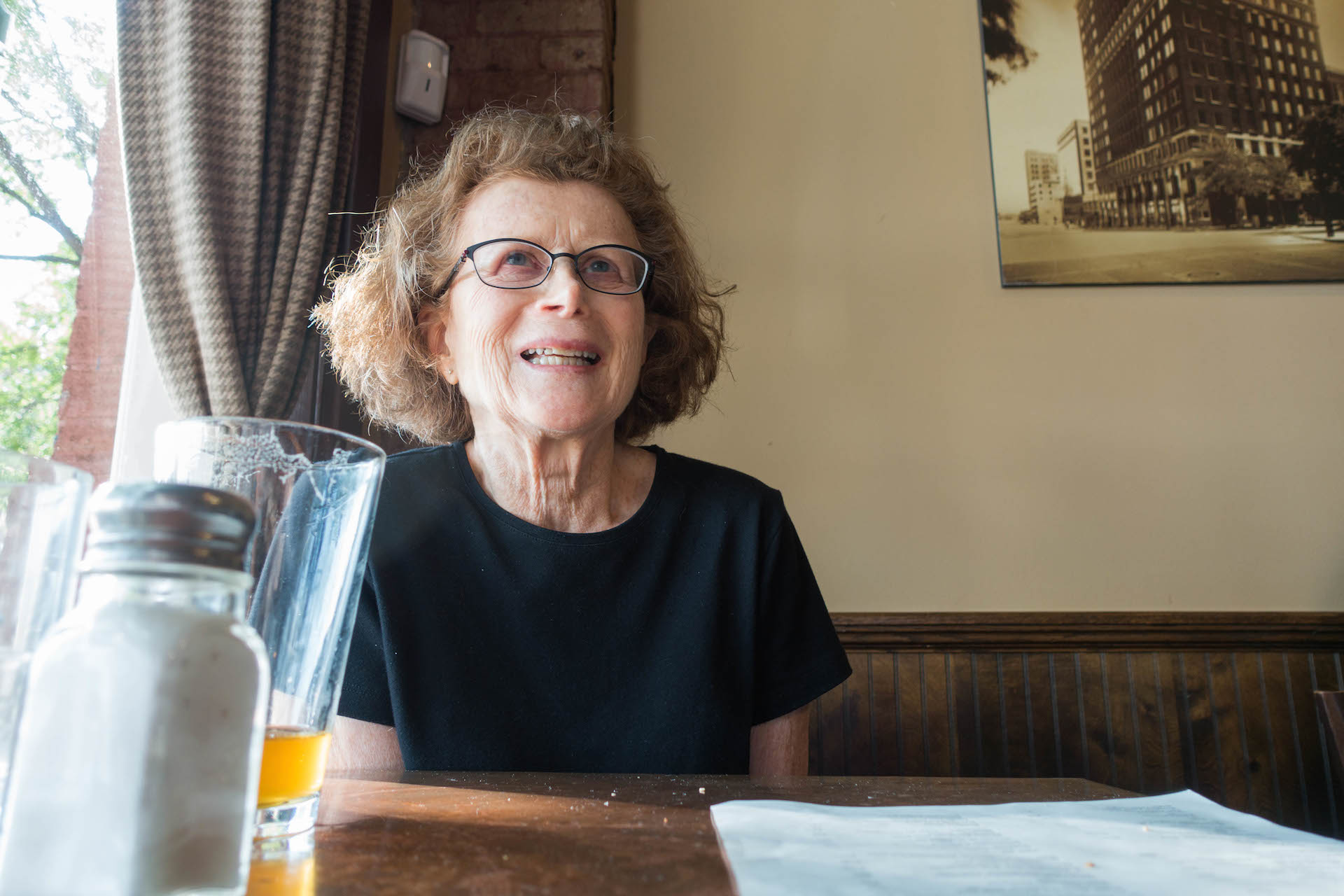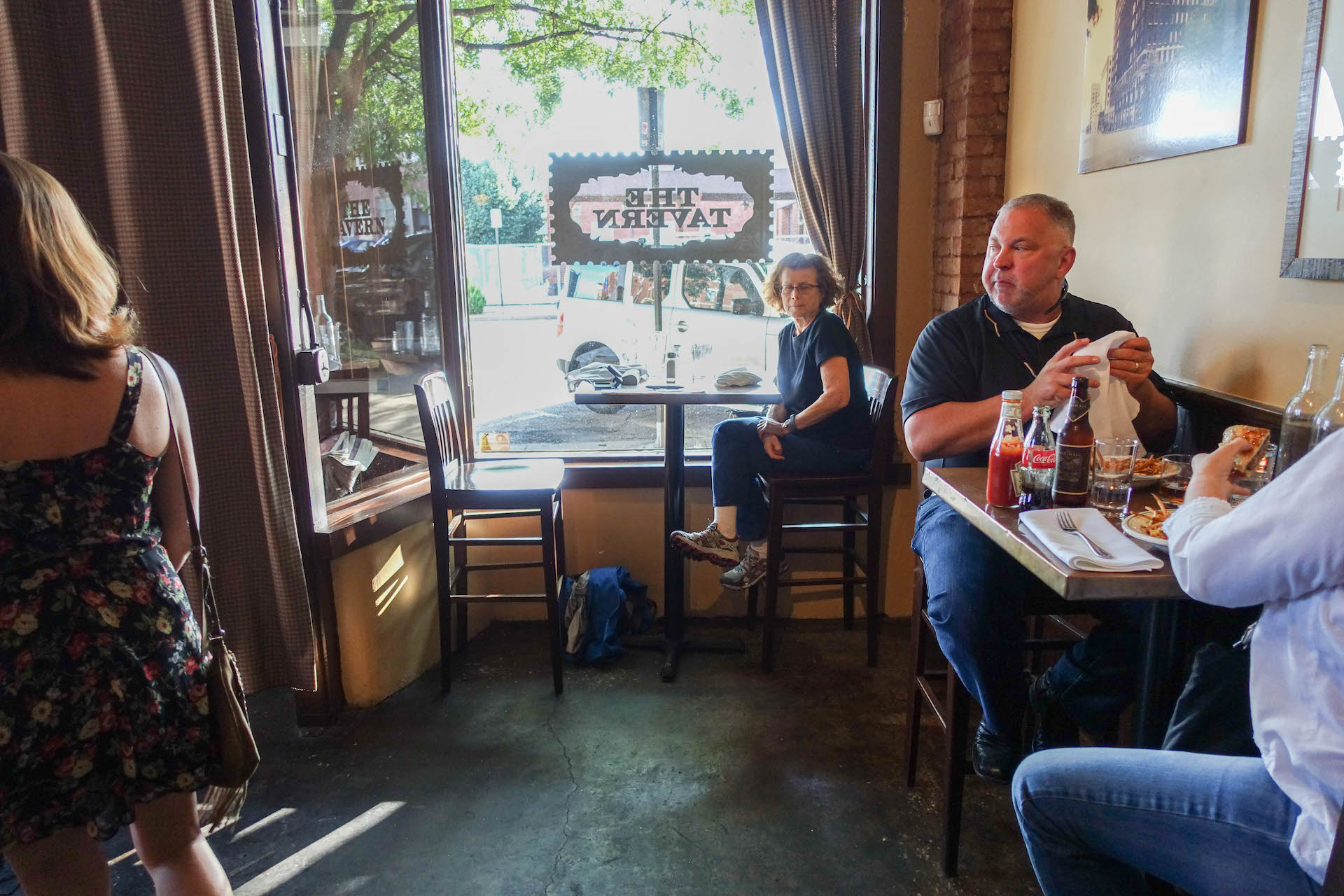 Tulsa Drillers
For one inning we watched the Tulsa Drillers play a baseball team from Arkansas. It was fun. Not the Durham Bulls, you understand, but fun.

Black Wall Street
There was not much - actually nothing but a street sign - to indicate that this area had once been a thriving African American community.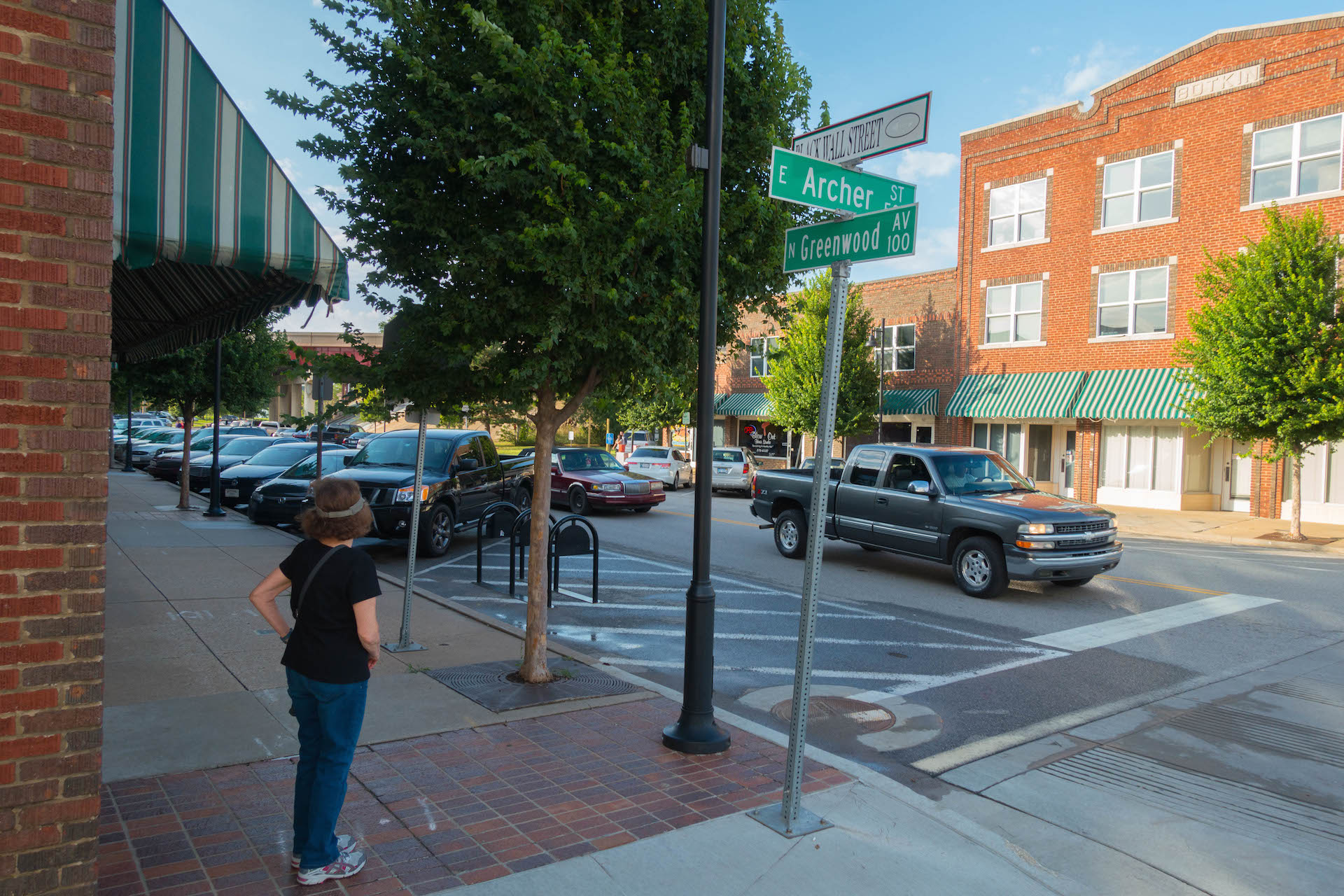 No Comments in post.html