Monument Valley - be glad we don't show slides anymore
We finally got to see one of Earth's most beautiful places.
Apologies: I don't have time to make things, especially the fonts, the correct size.
Arriving in Monument Valley from Kayenta.
We had started the day in Taos and driven through immense, beautiful, empty country.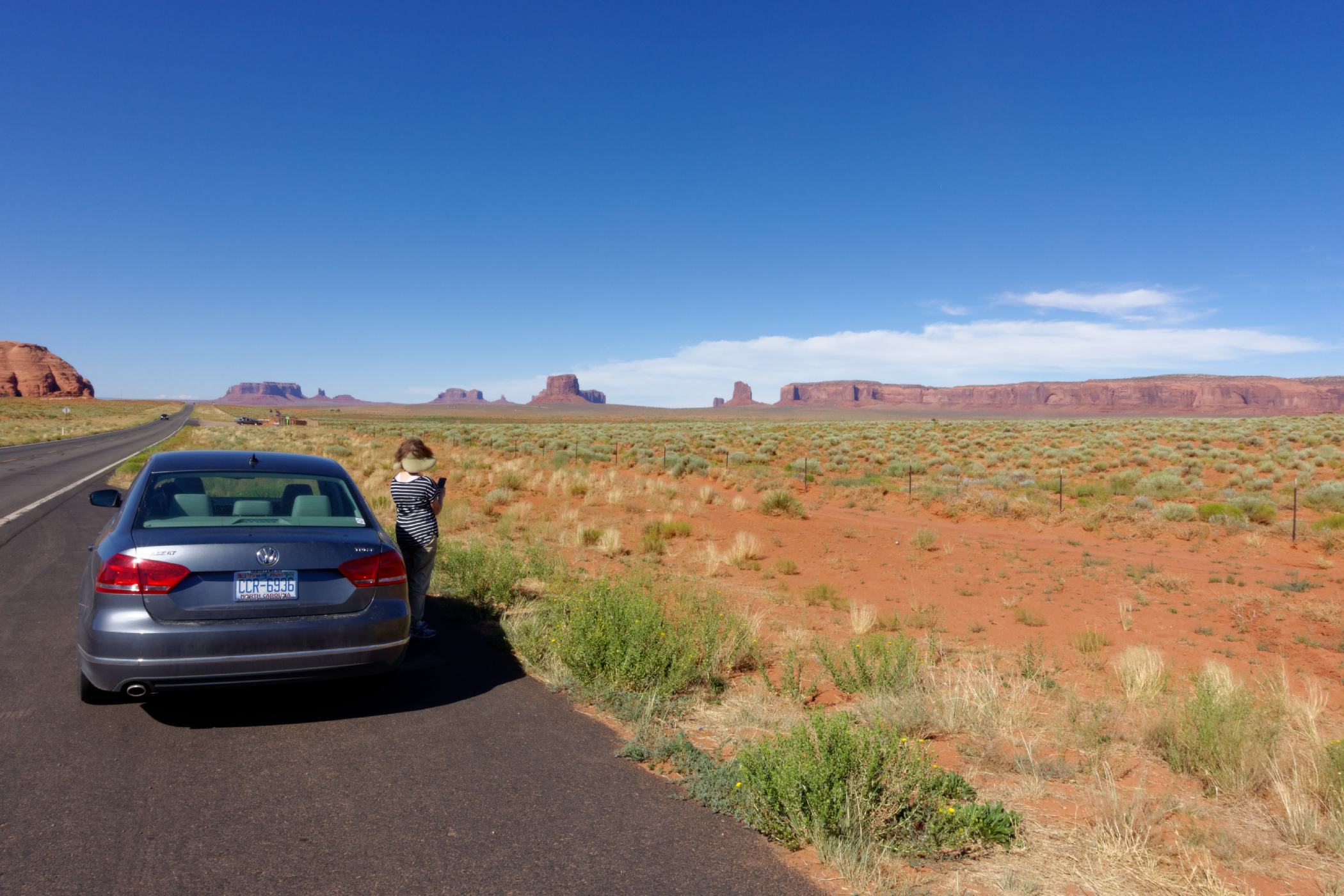 The view from our motel room
Goulding's Inn was a wonderful place to stay.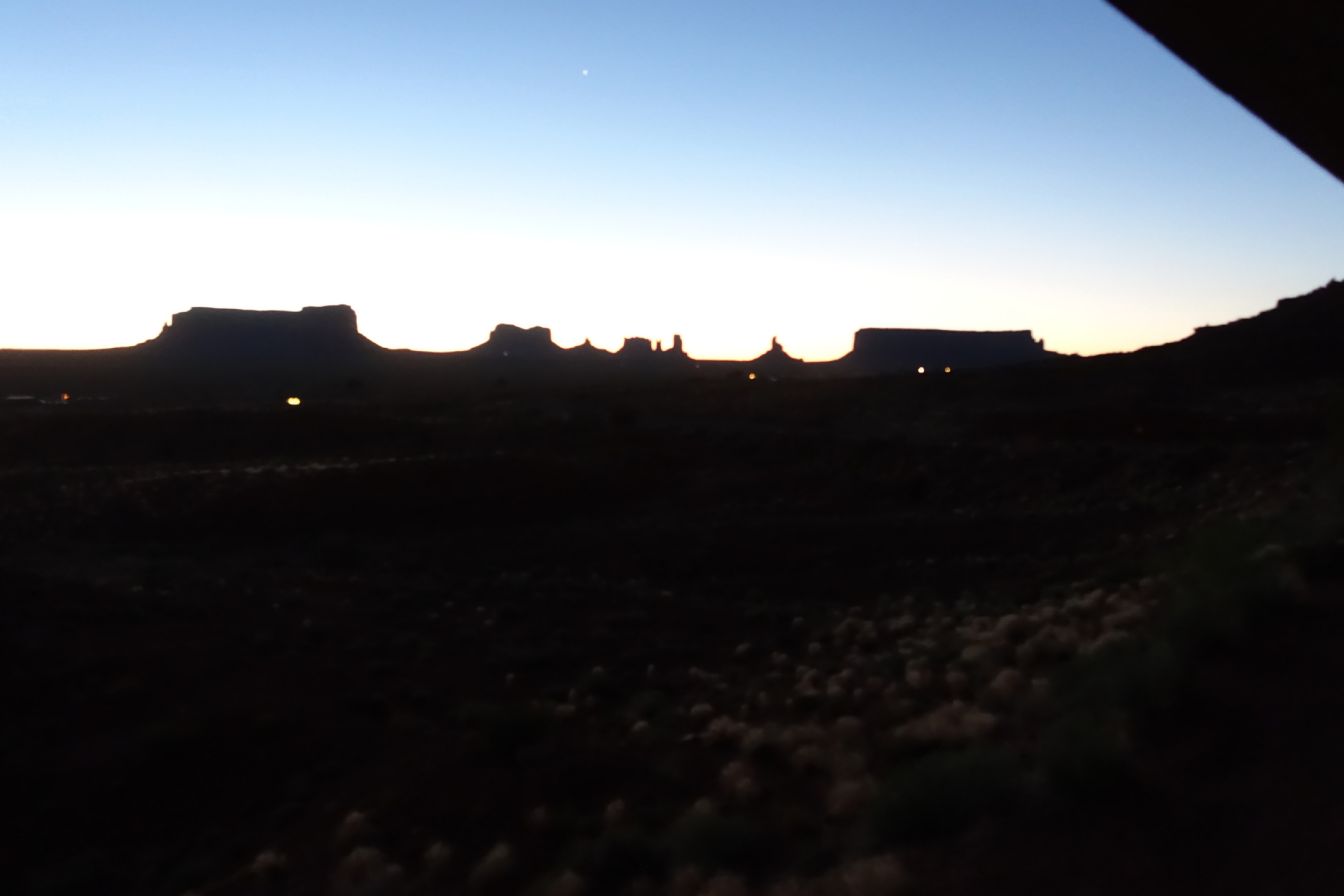 Full-day tour of Mystery Vallen and Monument Valley
We took a full day Goulding's Inn tour that started at 9am and ended at 5pm.
There were 10 of us in an open-air vehicule with a flat metal top to protect us from the sun. It mostly worked.
Our guide was named David, a Navaho man who was, I would guess, in his late 50s or early 60s.
Mystery Valley
Mystery Valley is south of Monument Valley and is private in some sense that I don't understand. The only way to see it is by tour; people are not allowed to drive through it, although there is nothing obvious to stop people.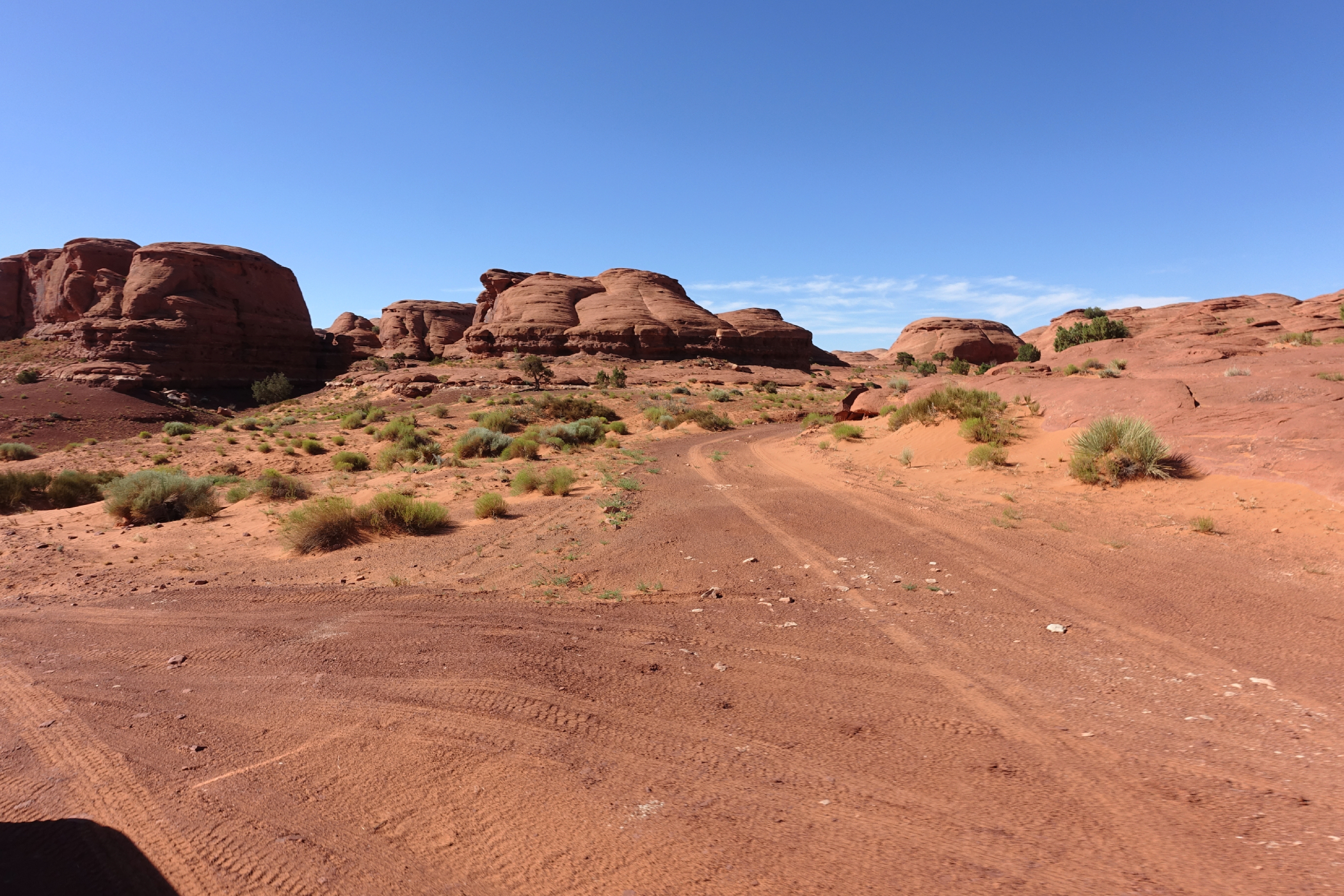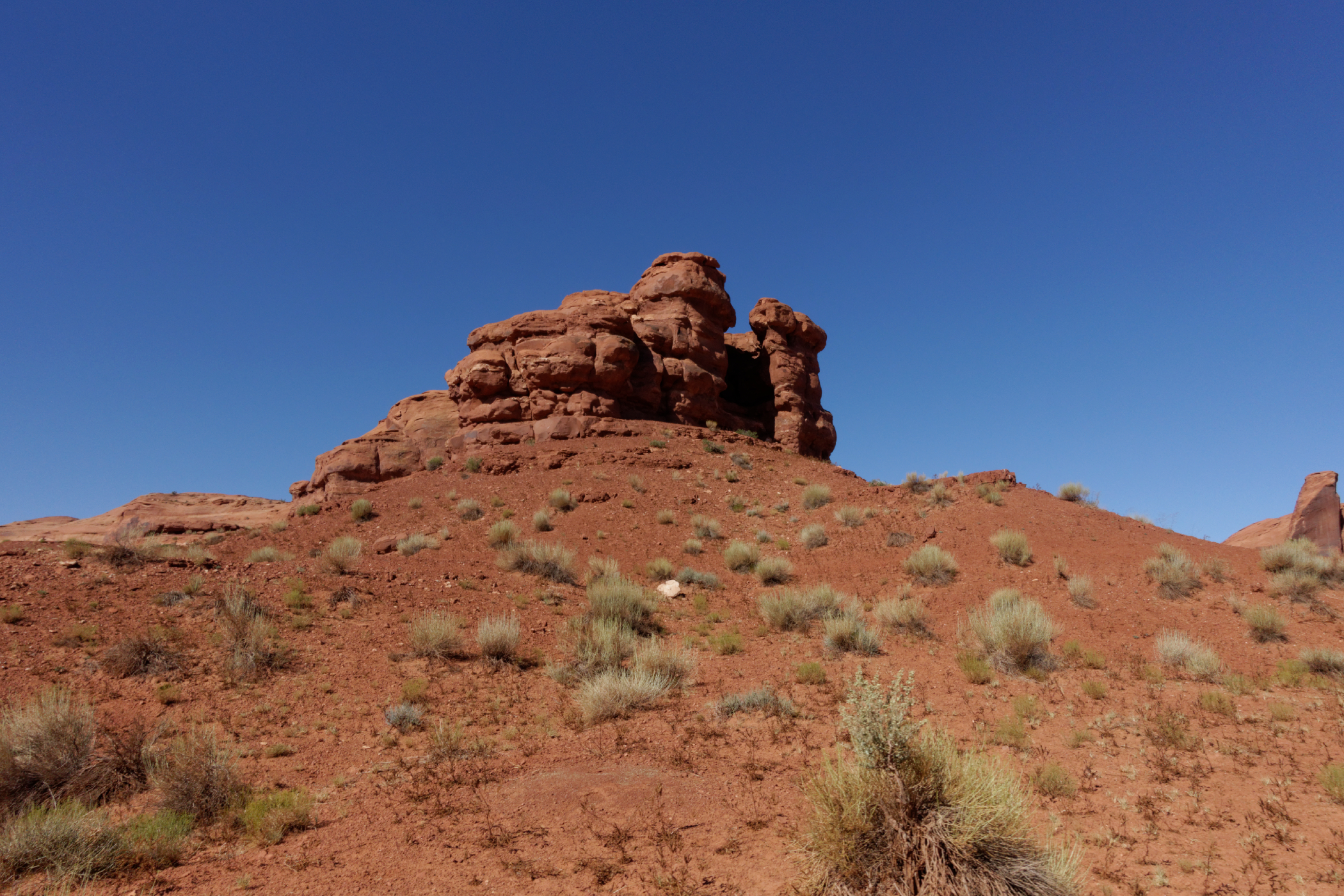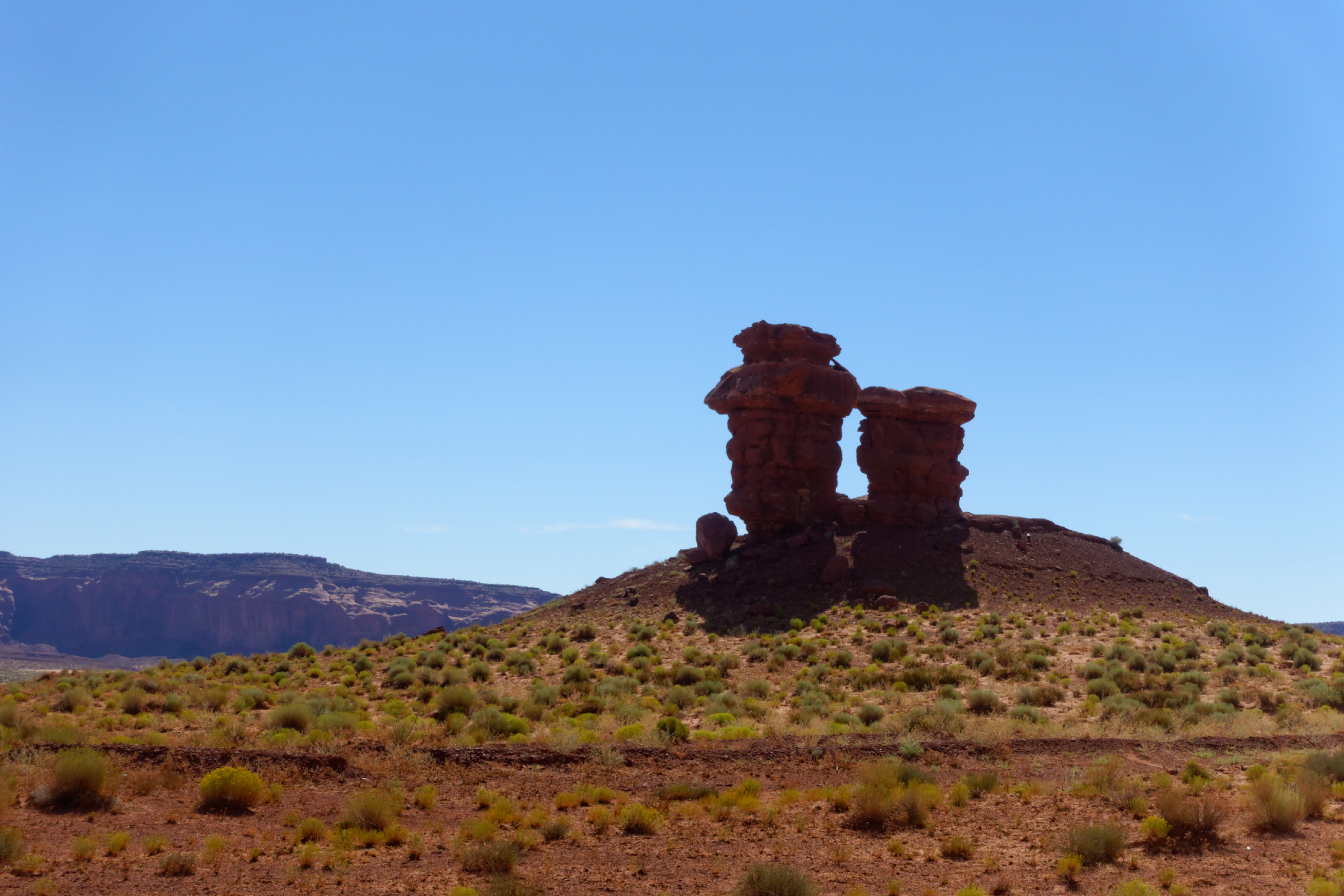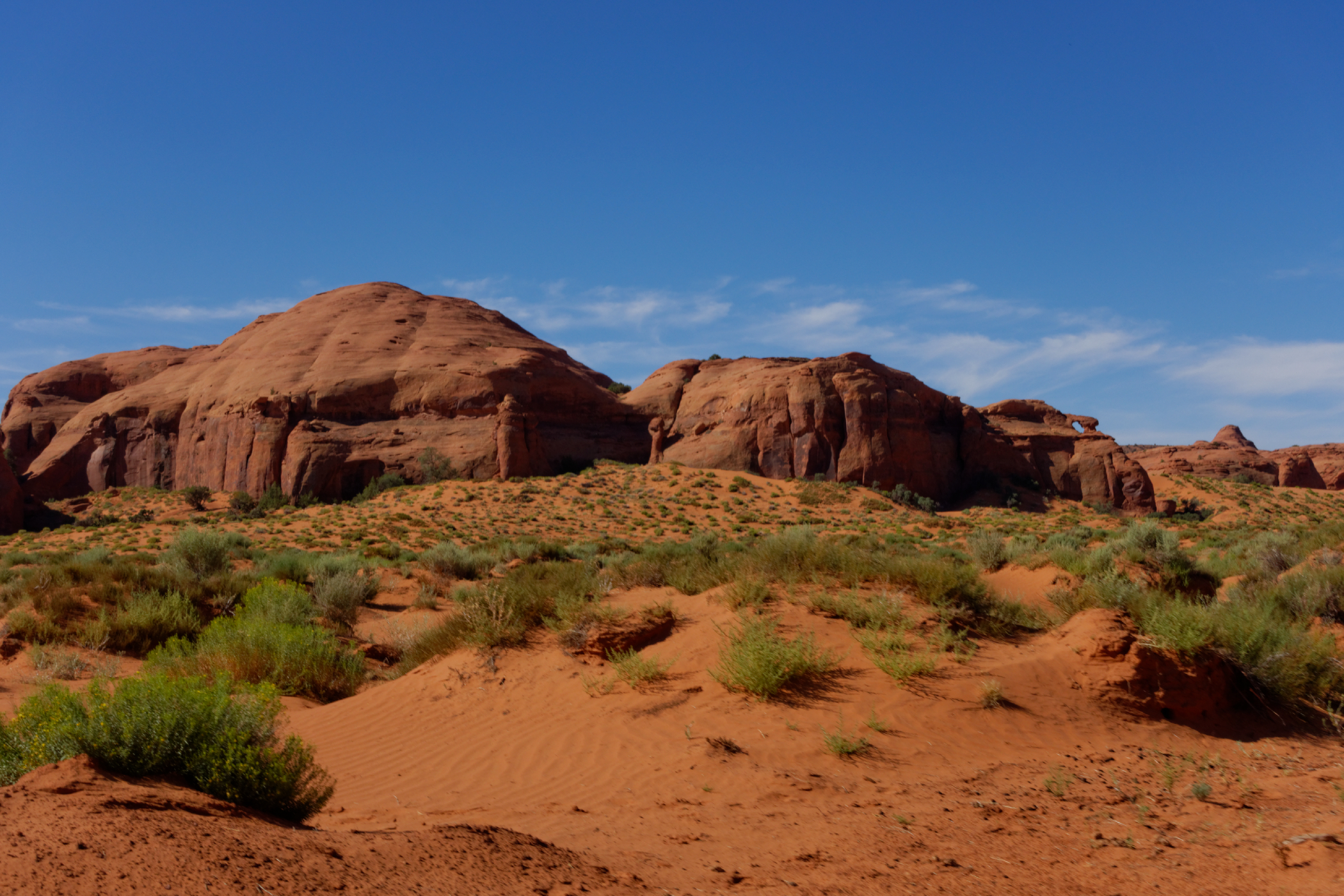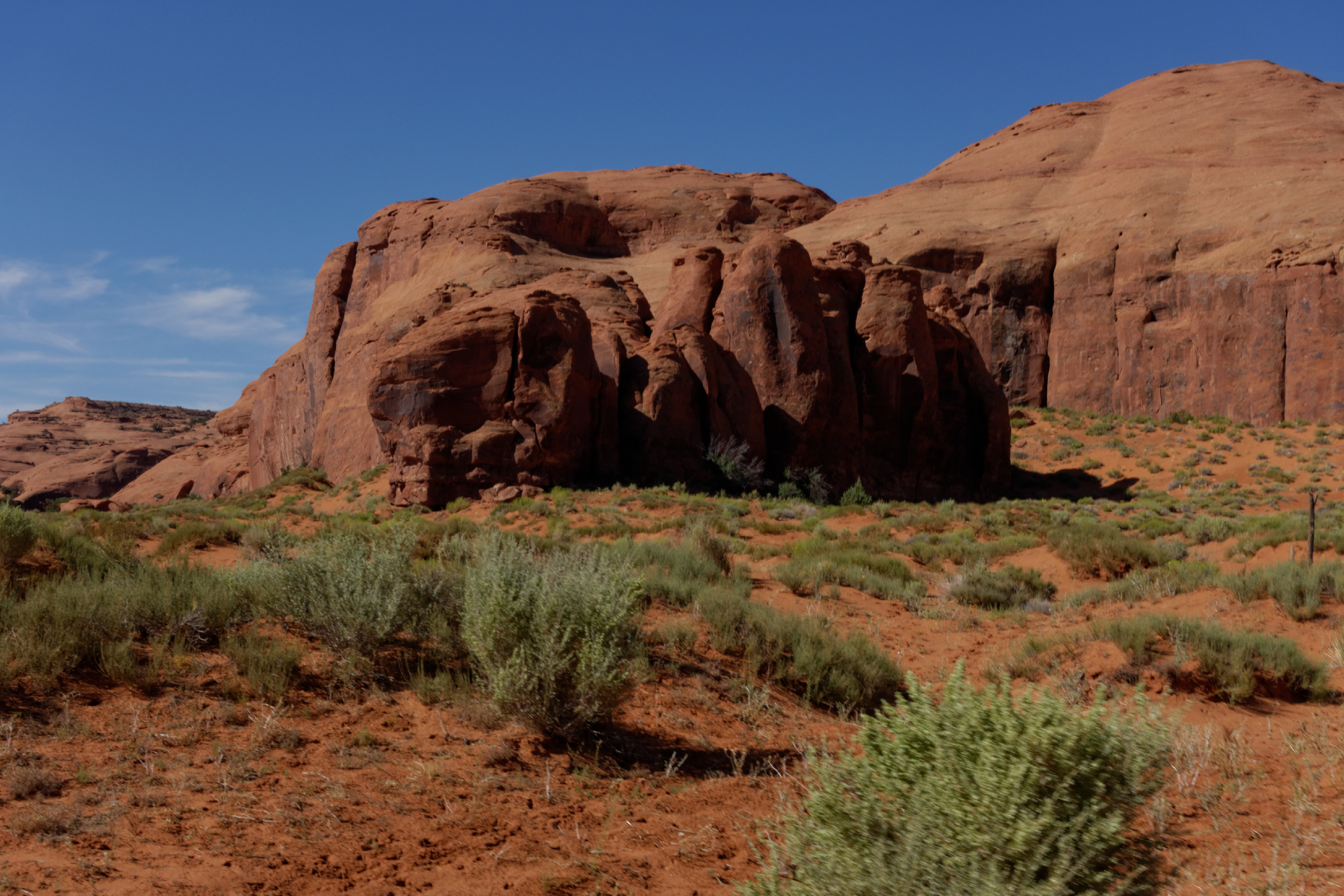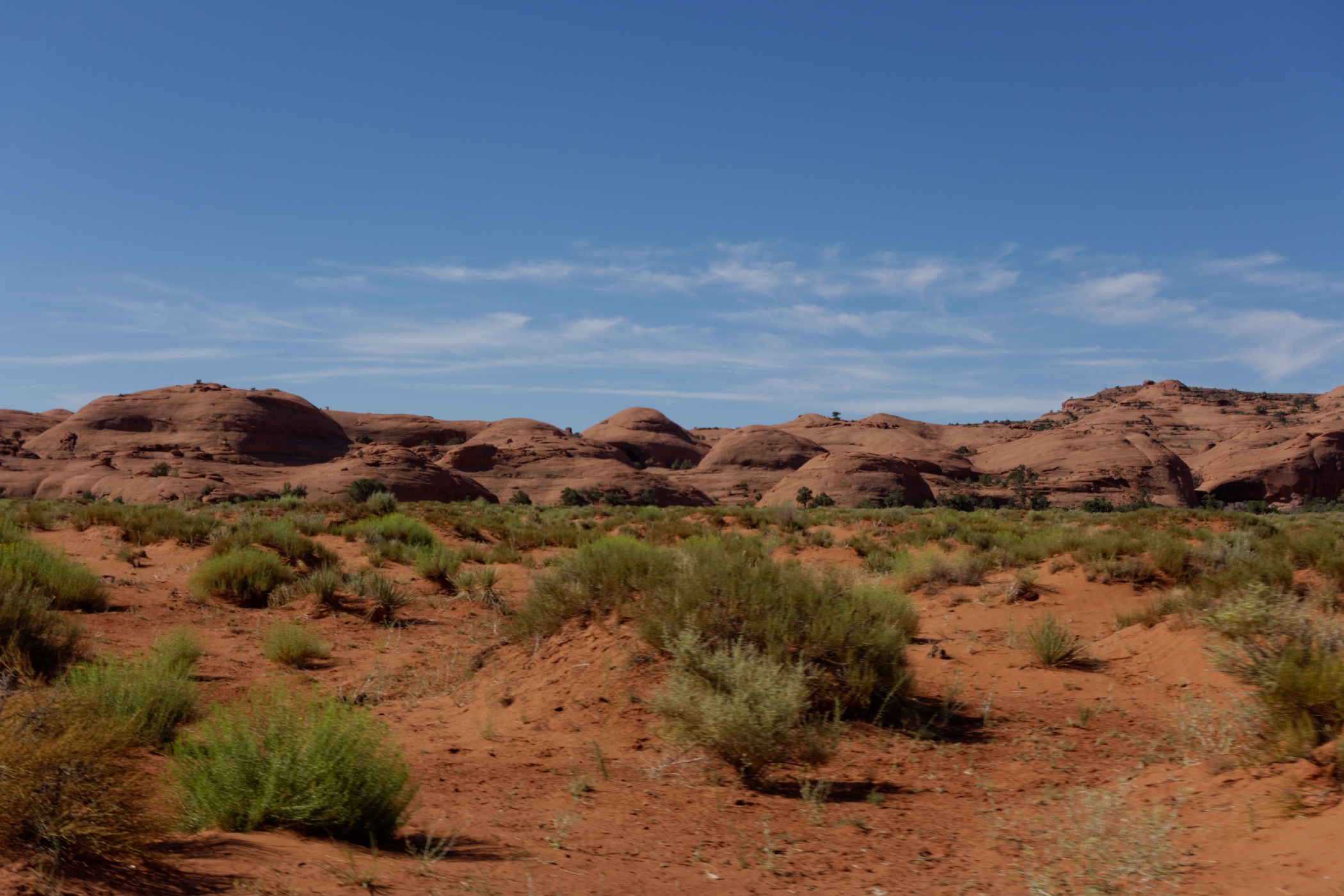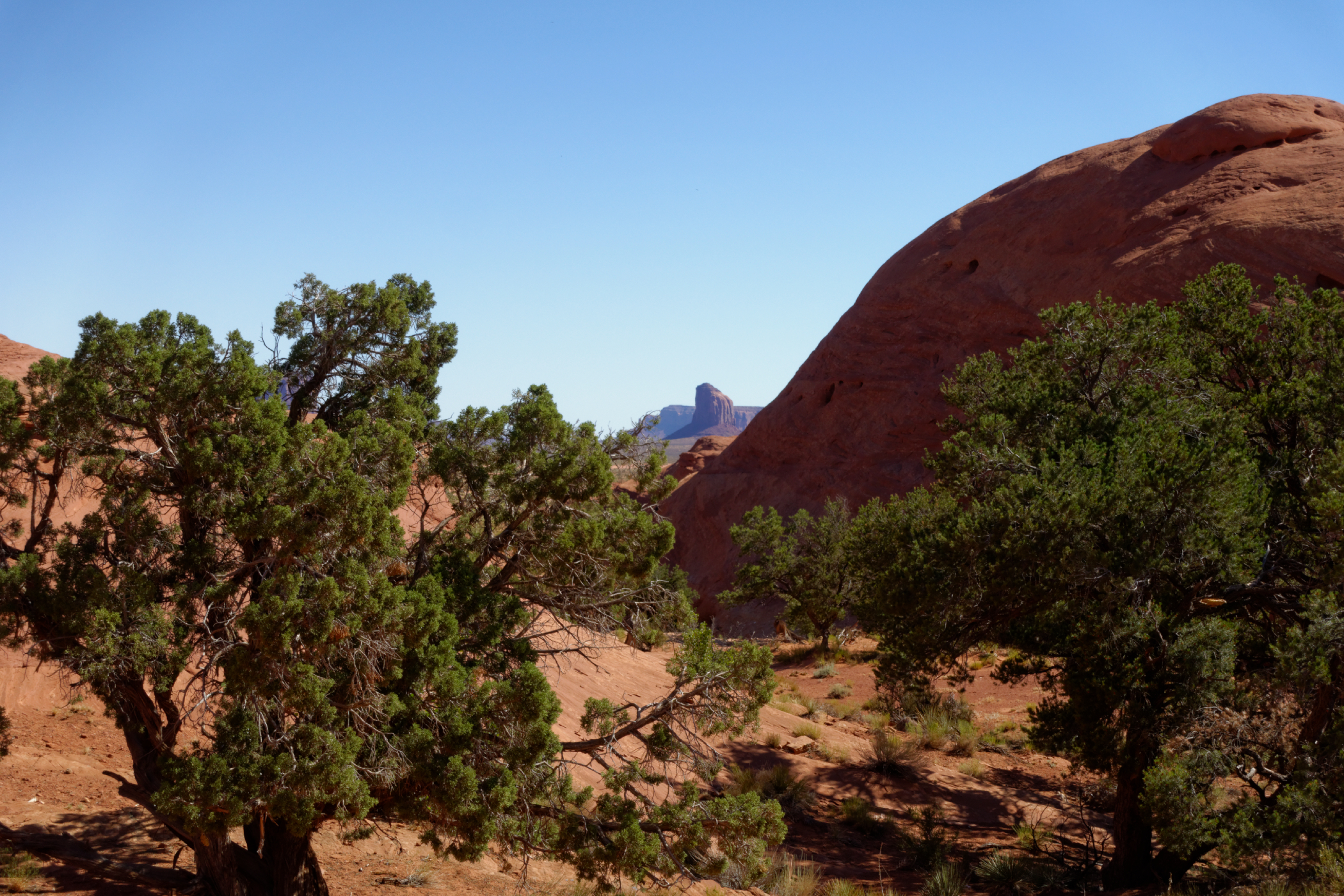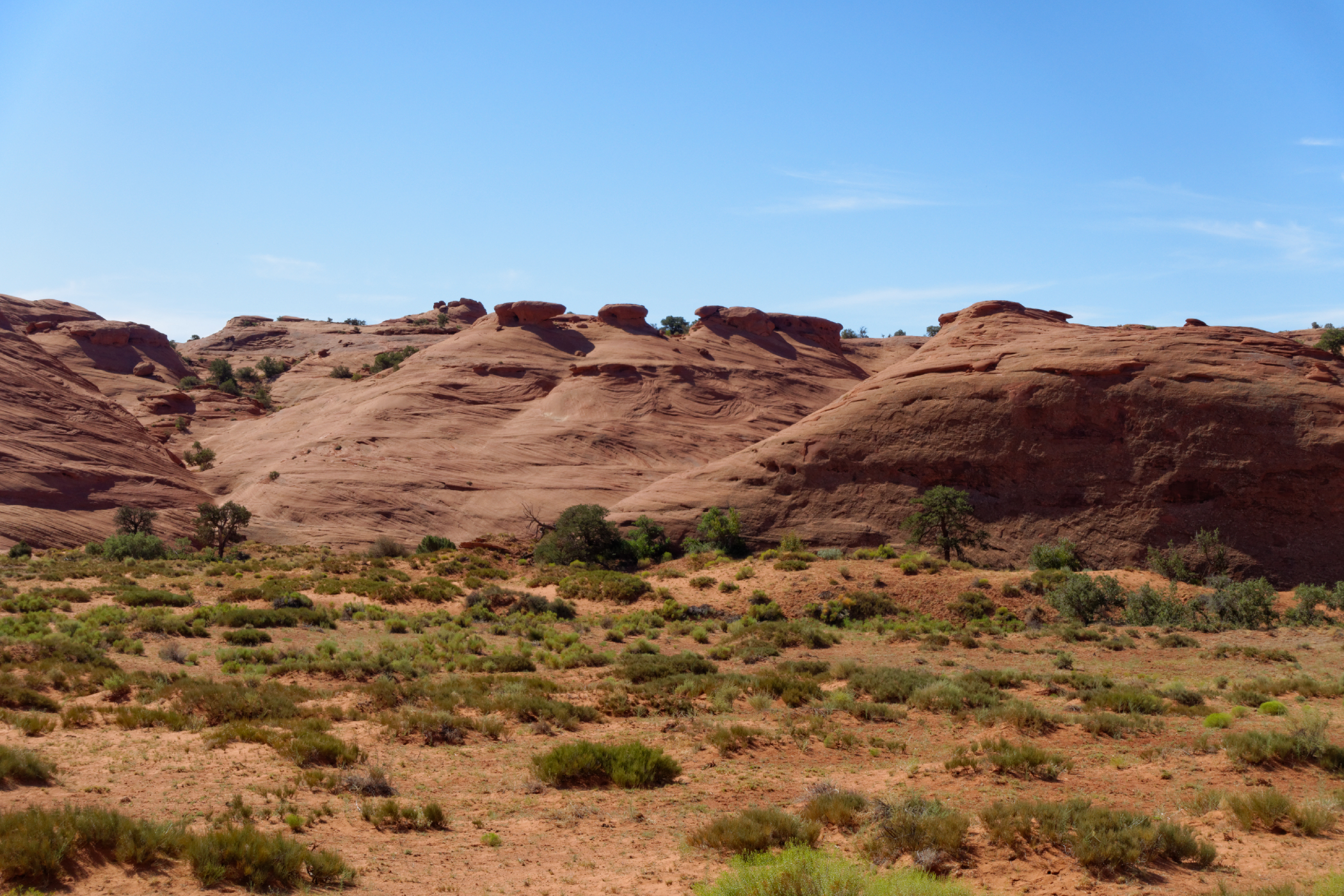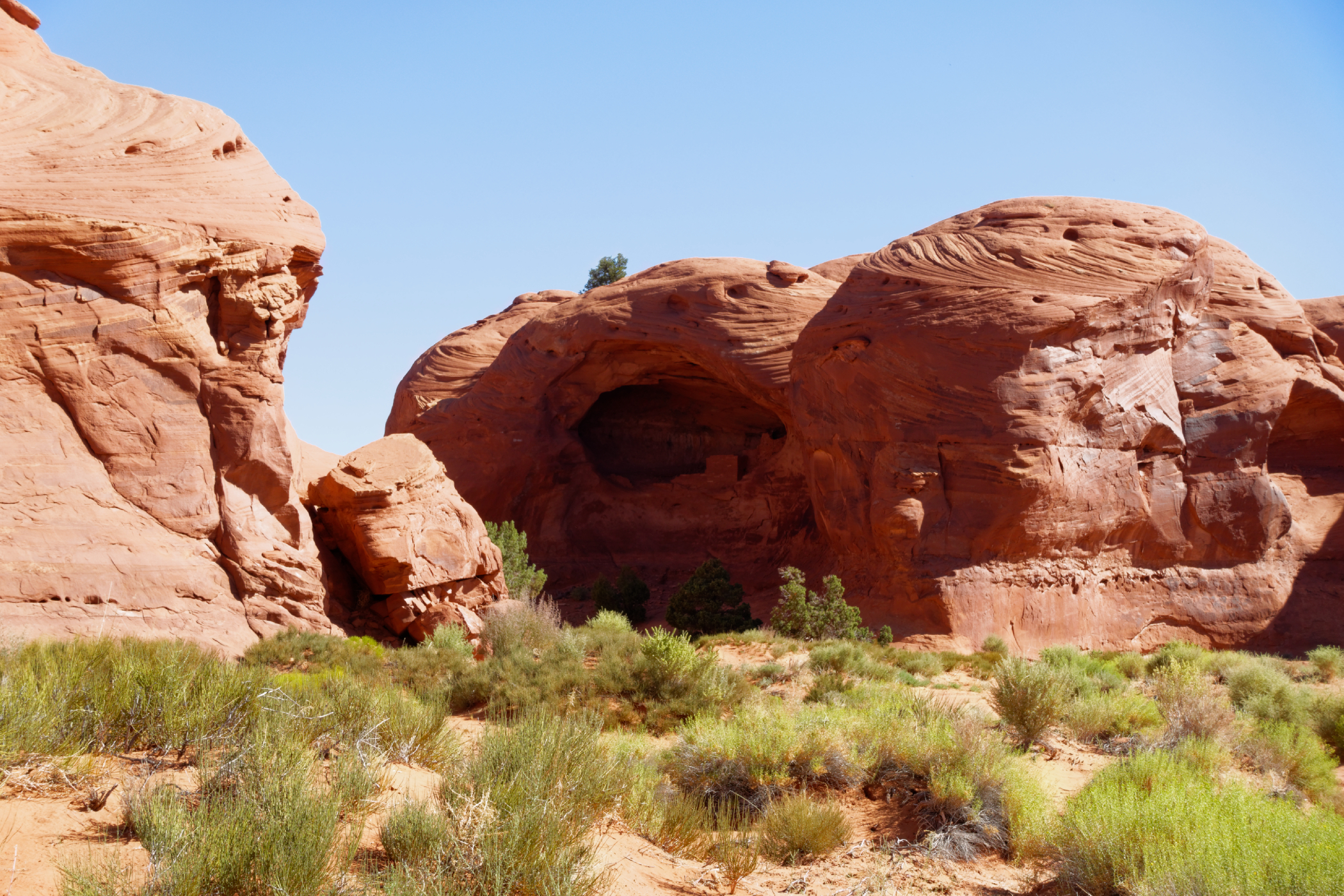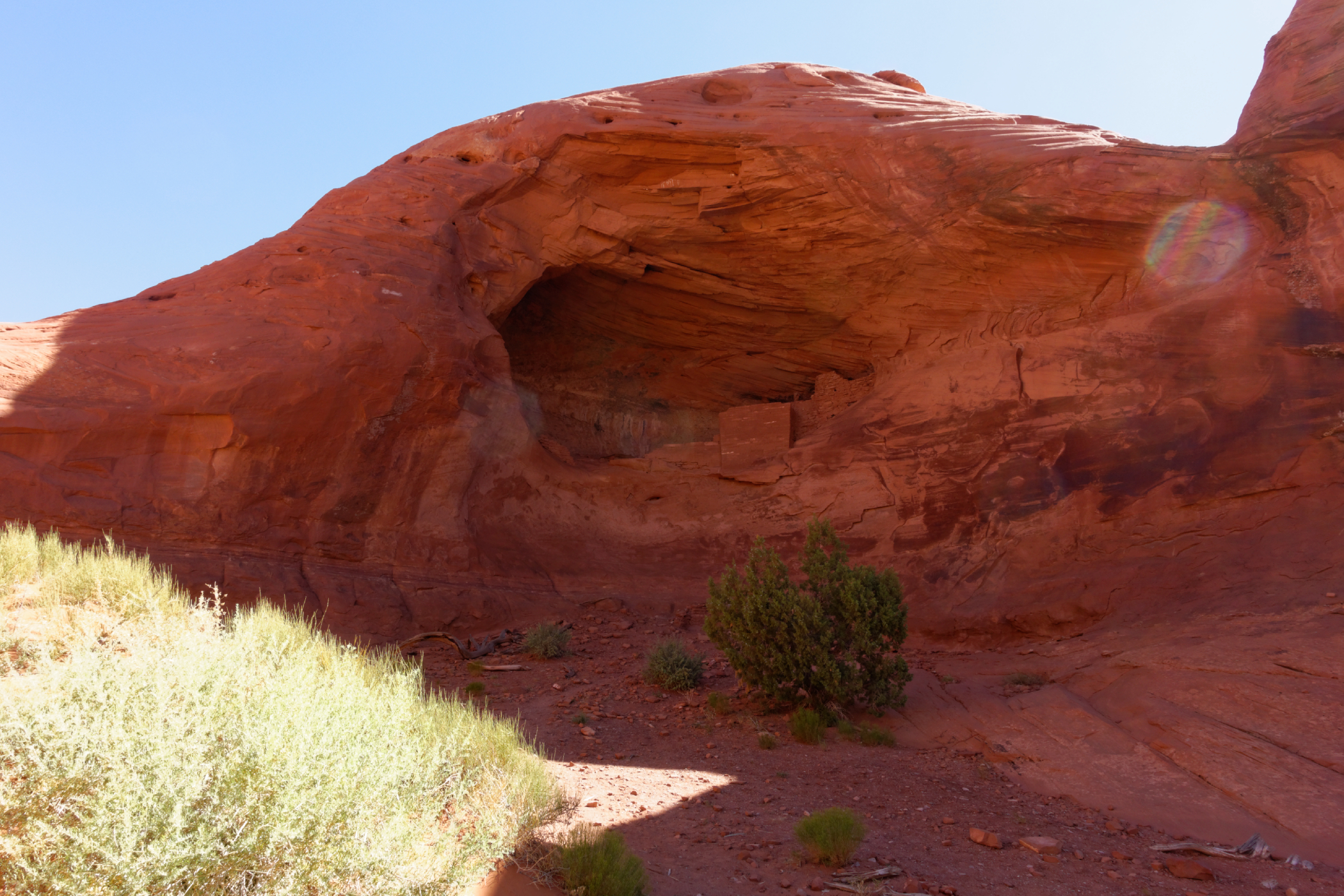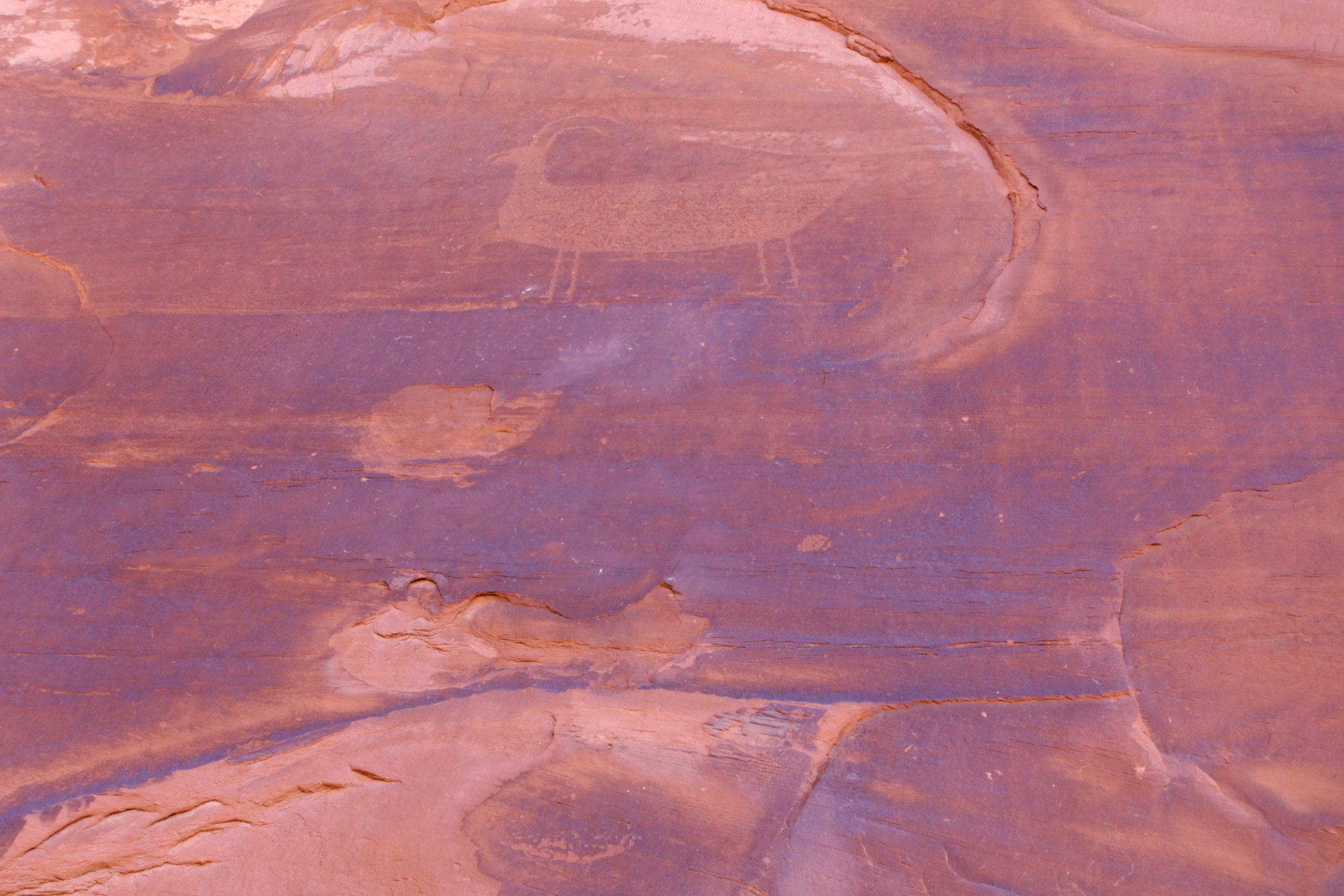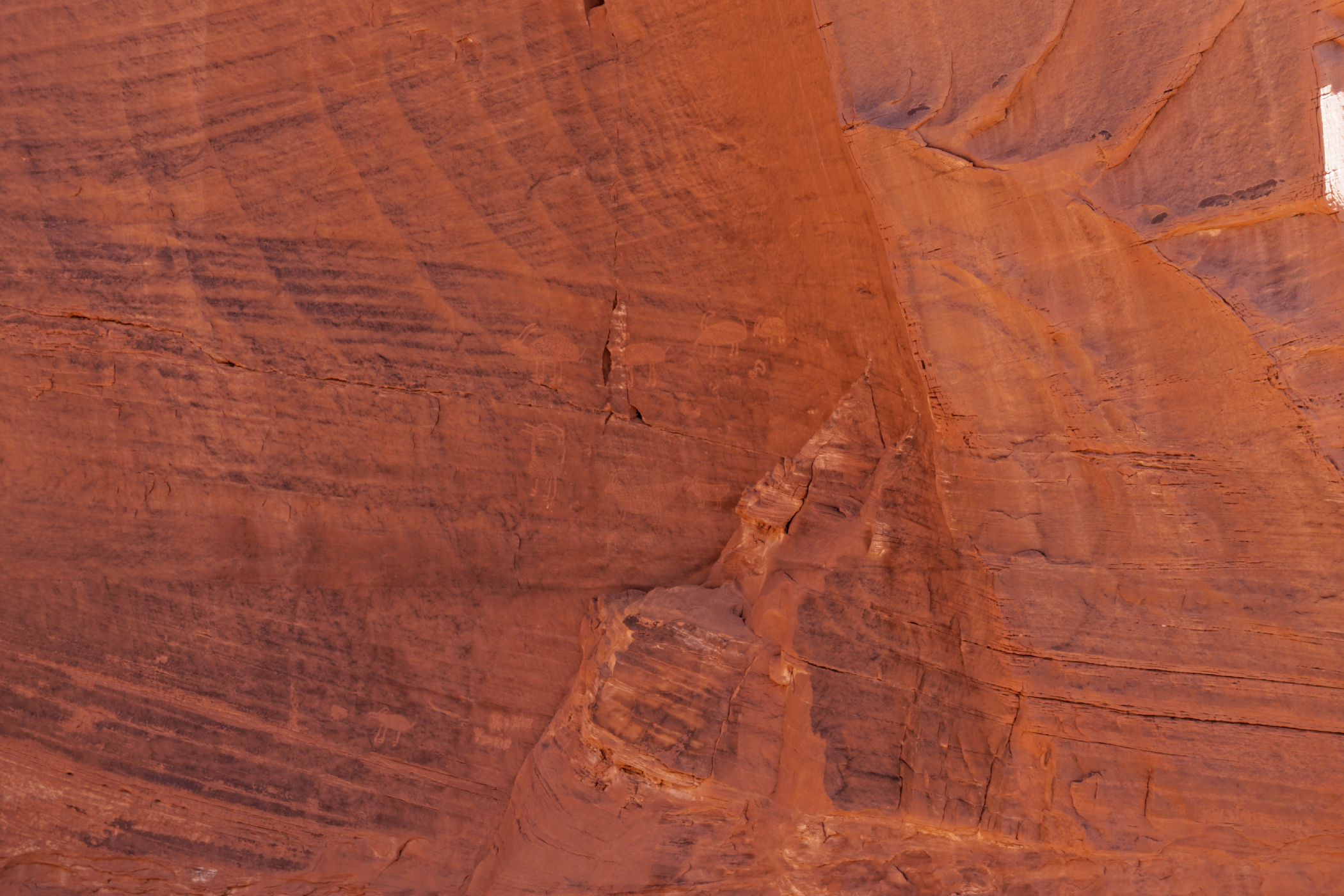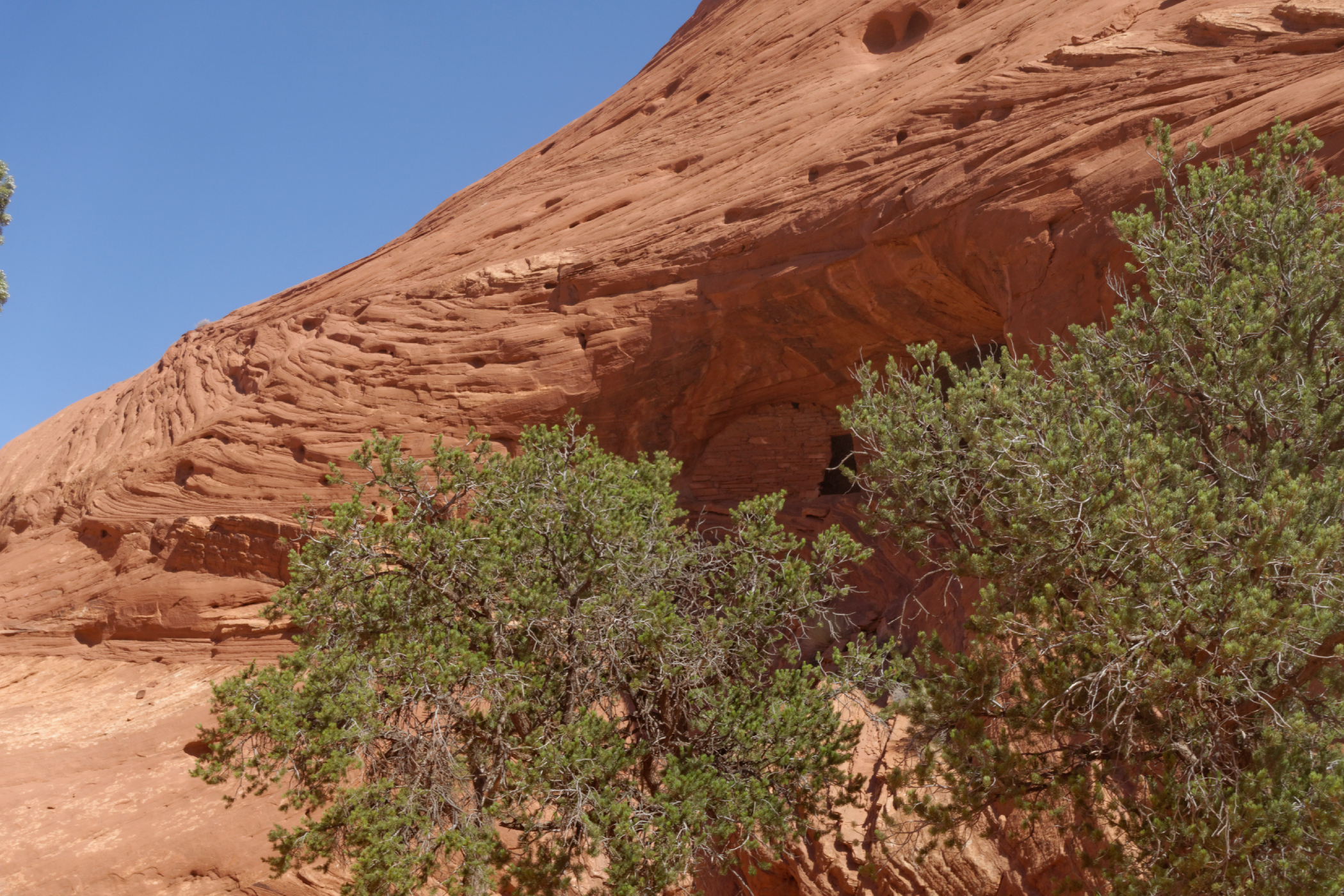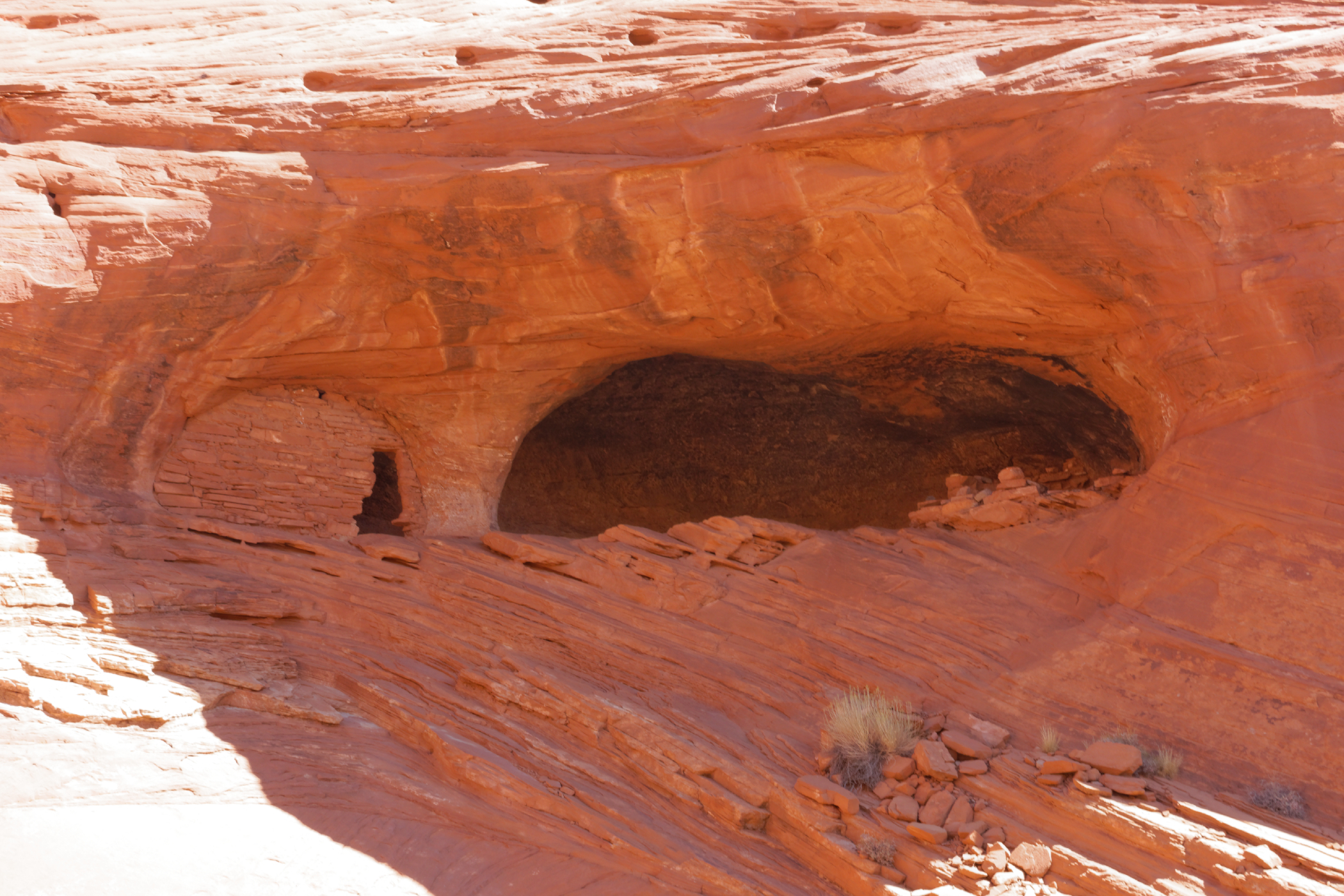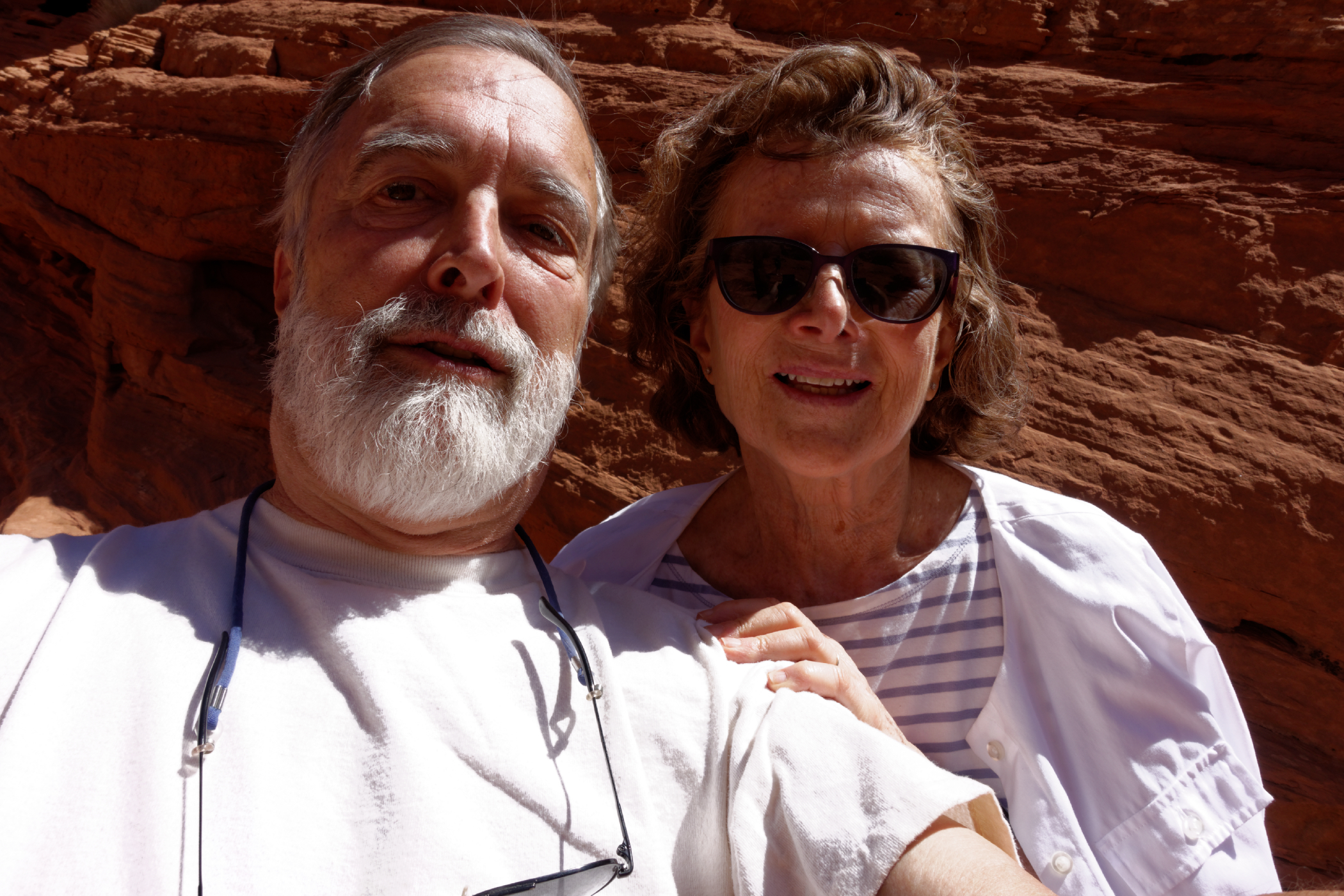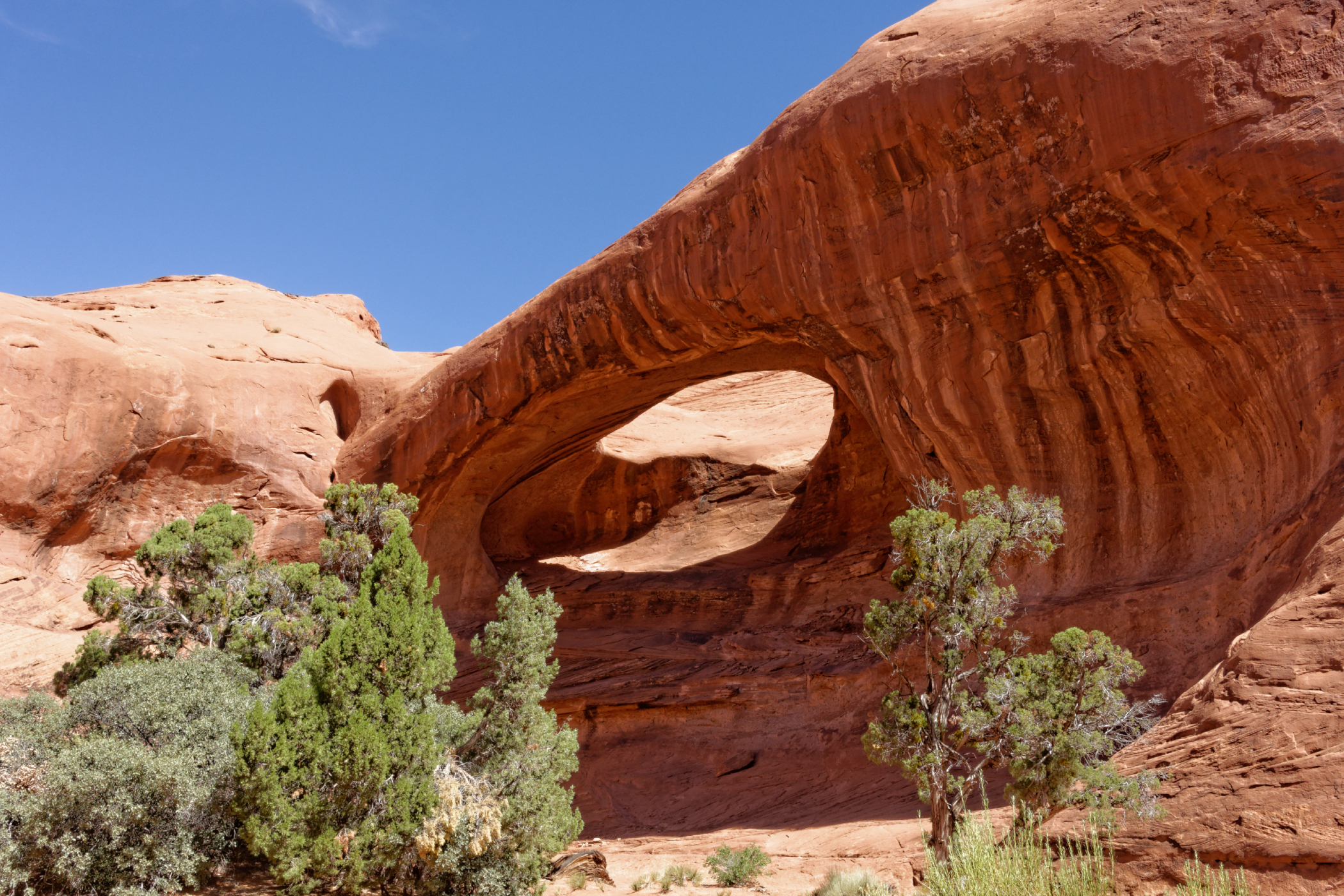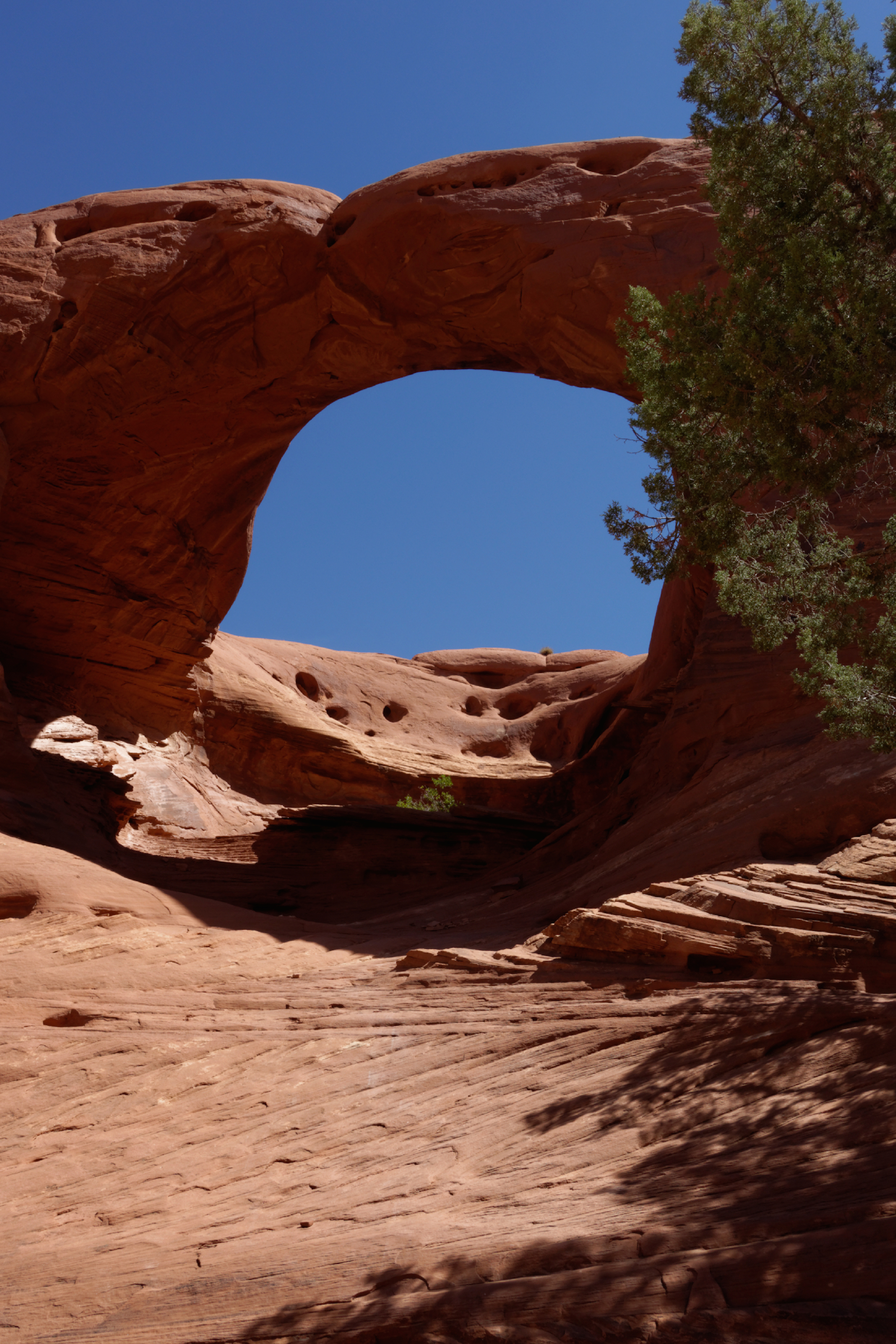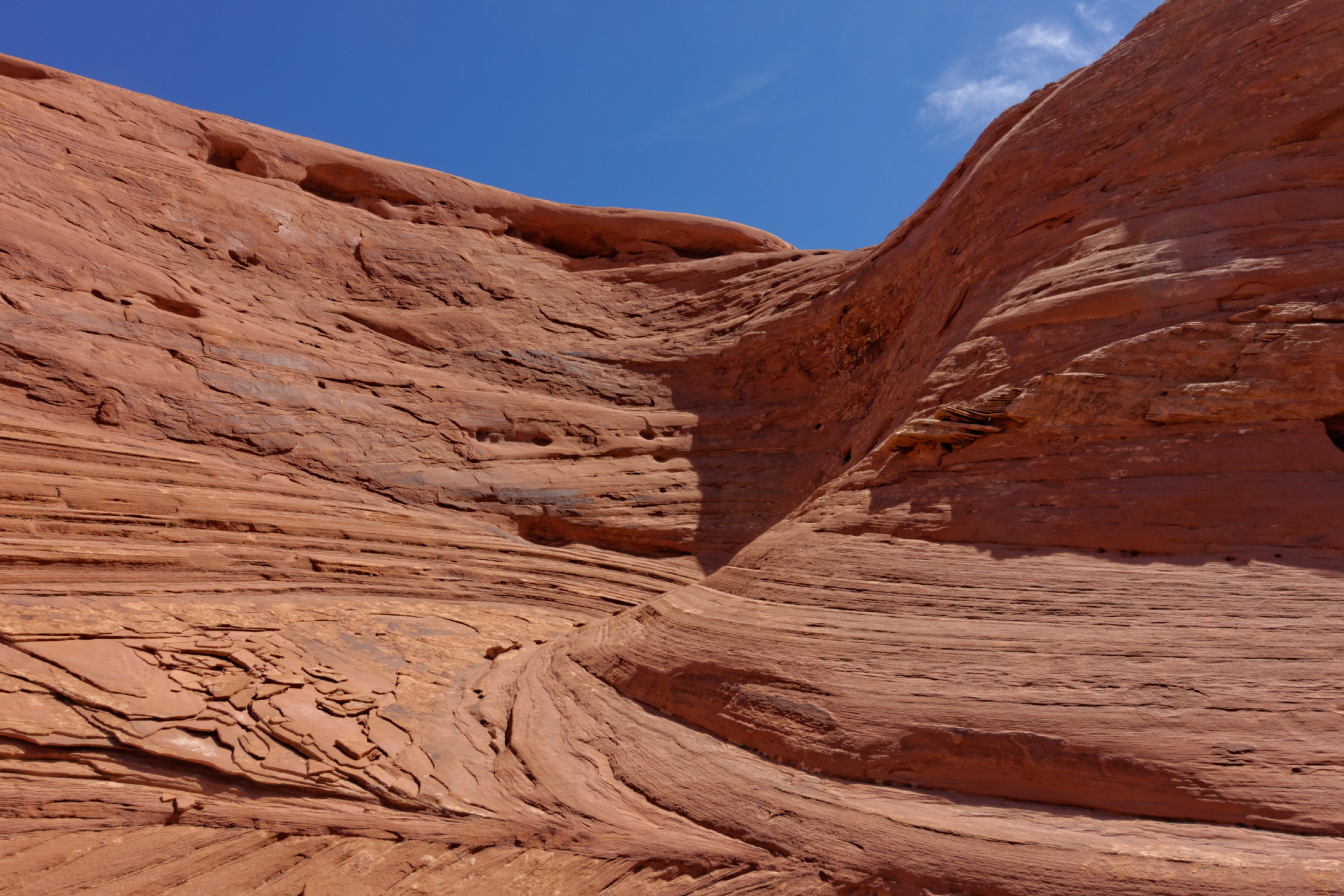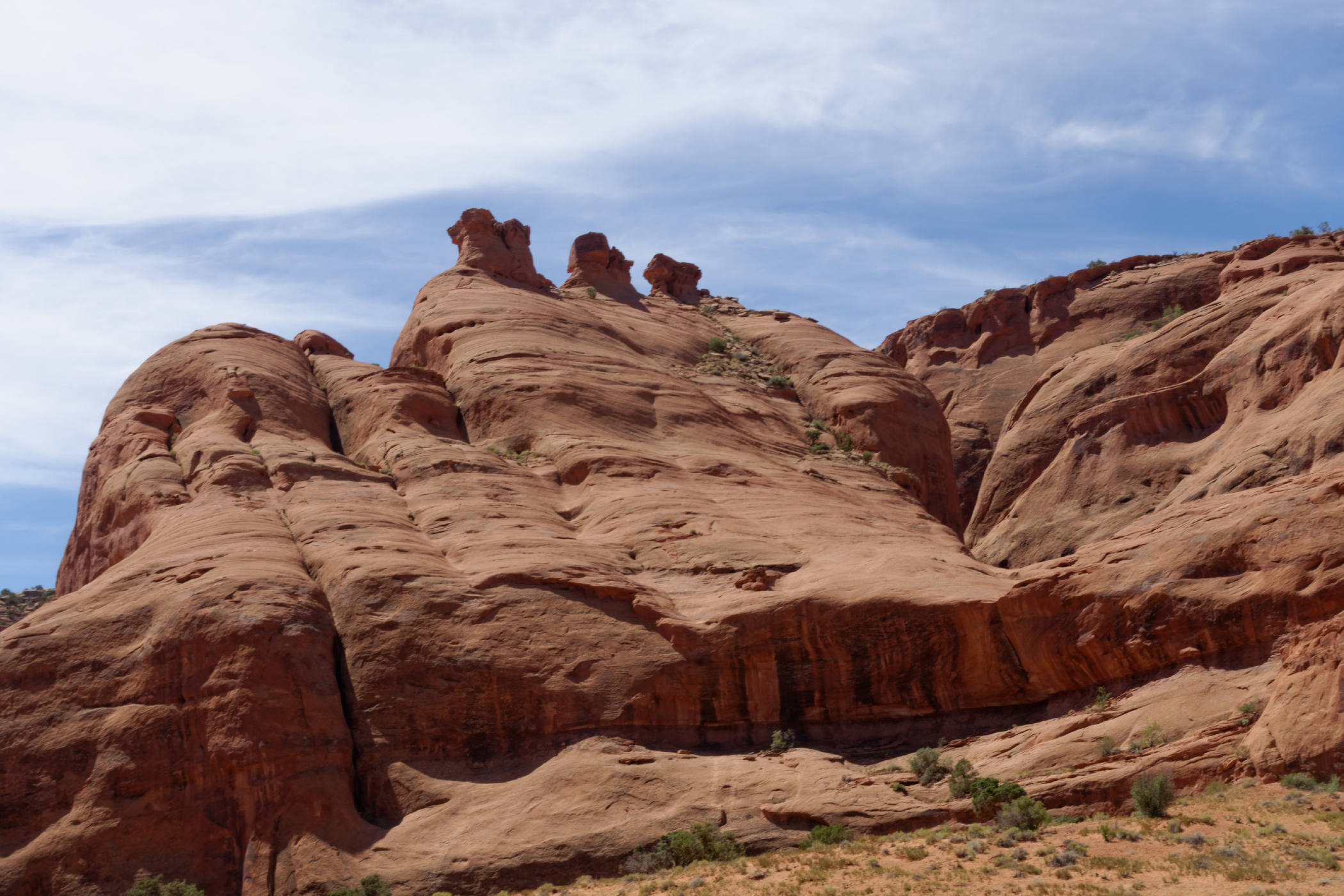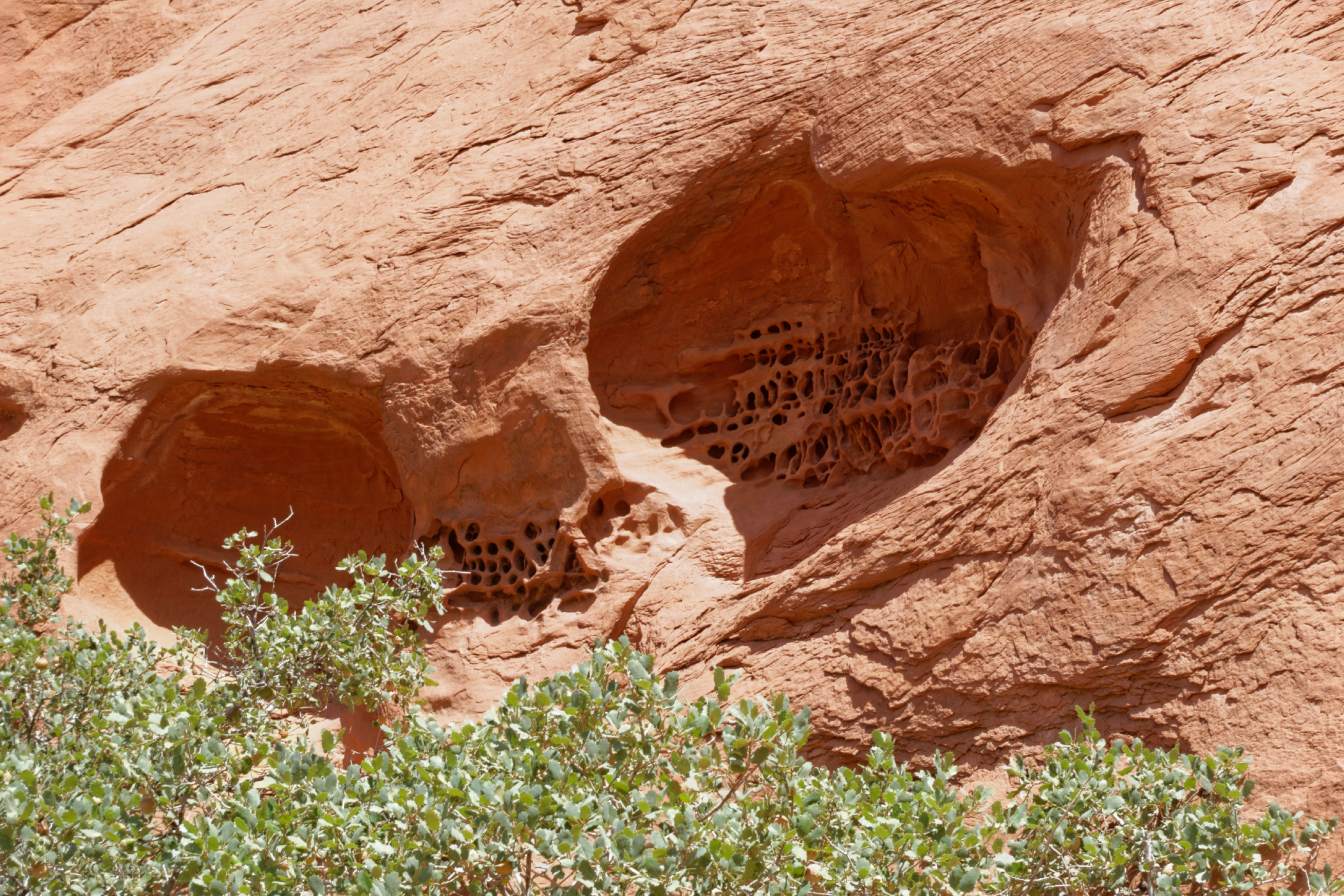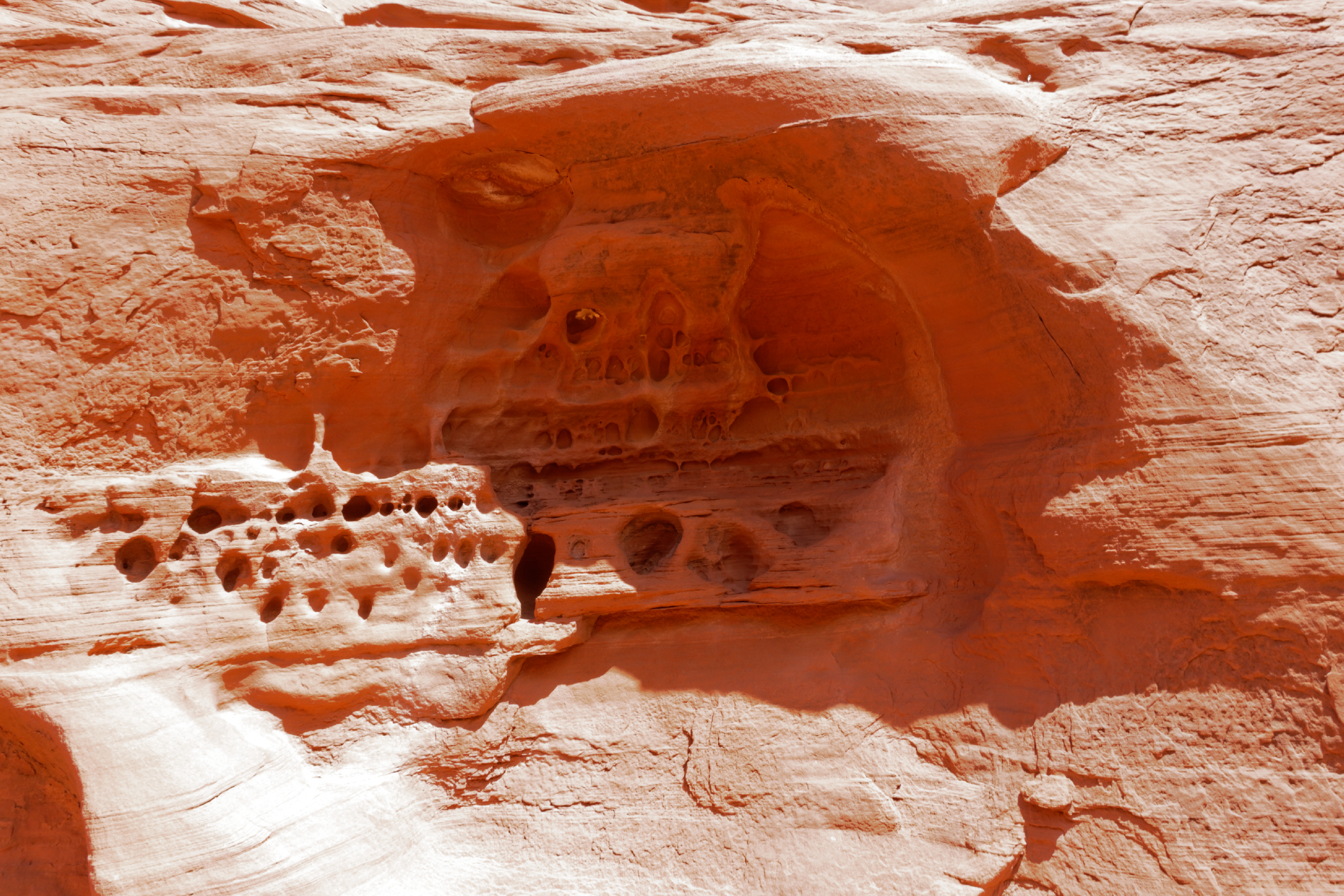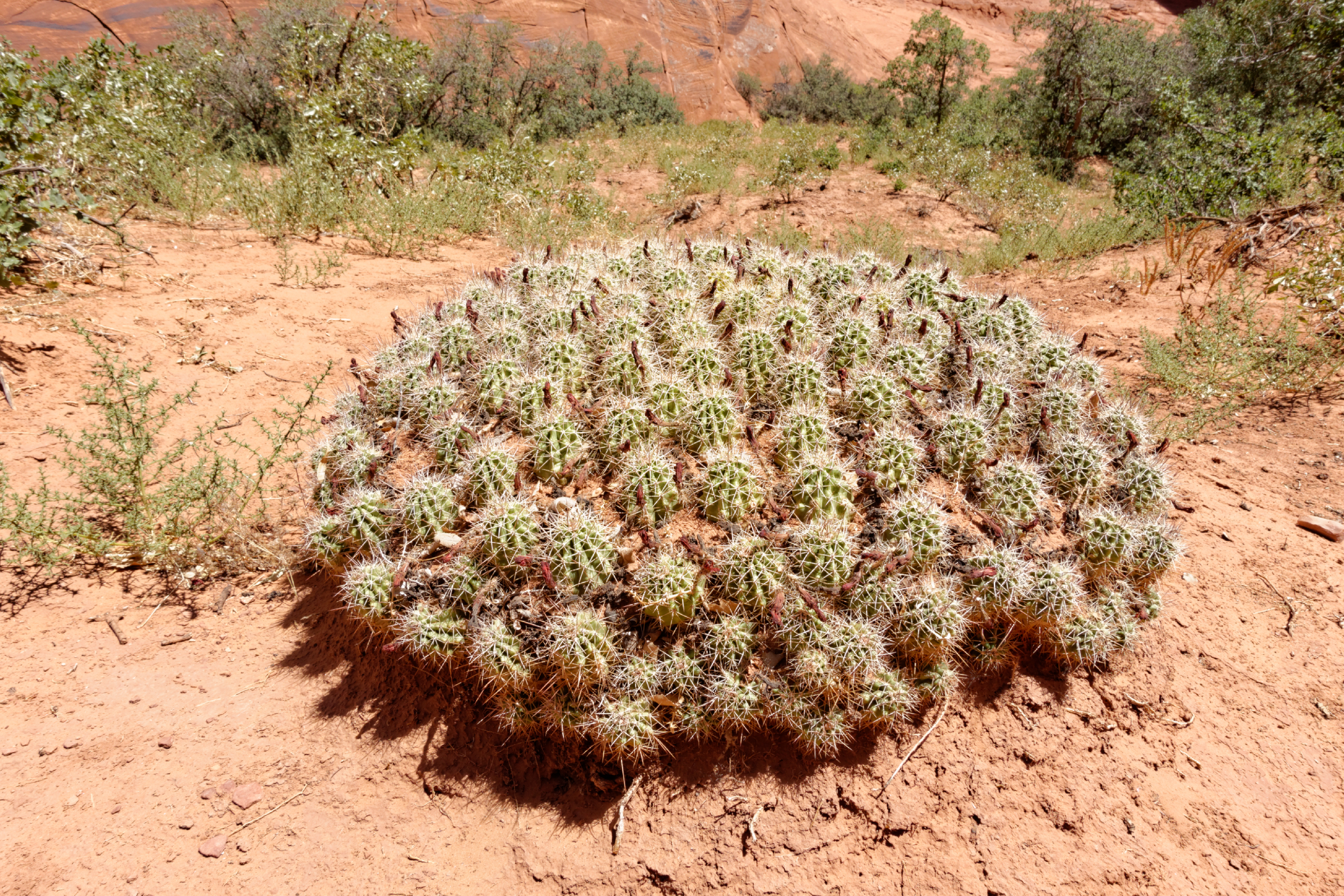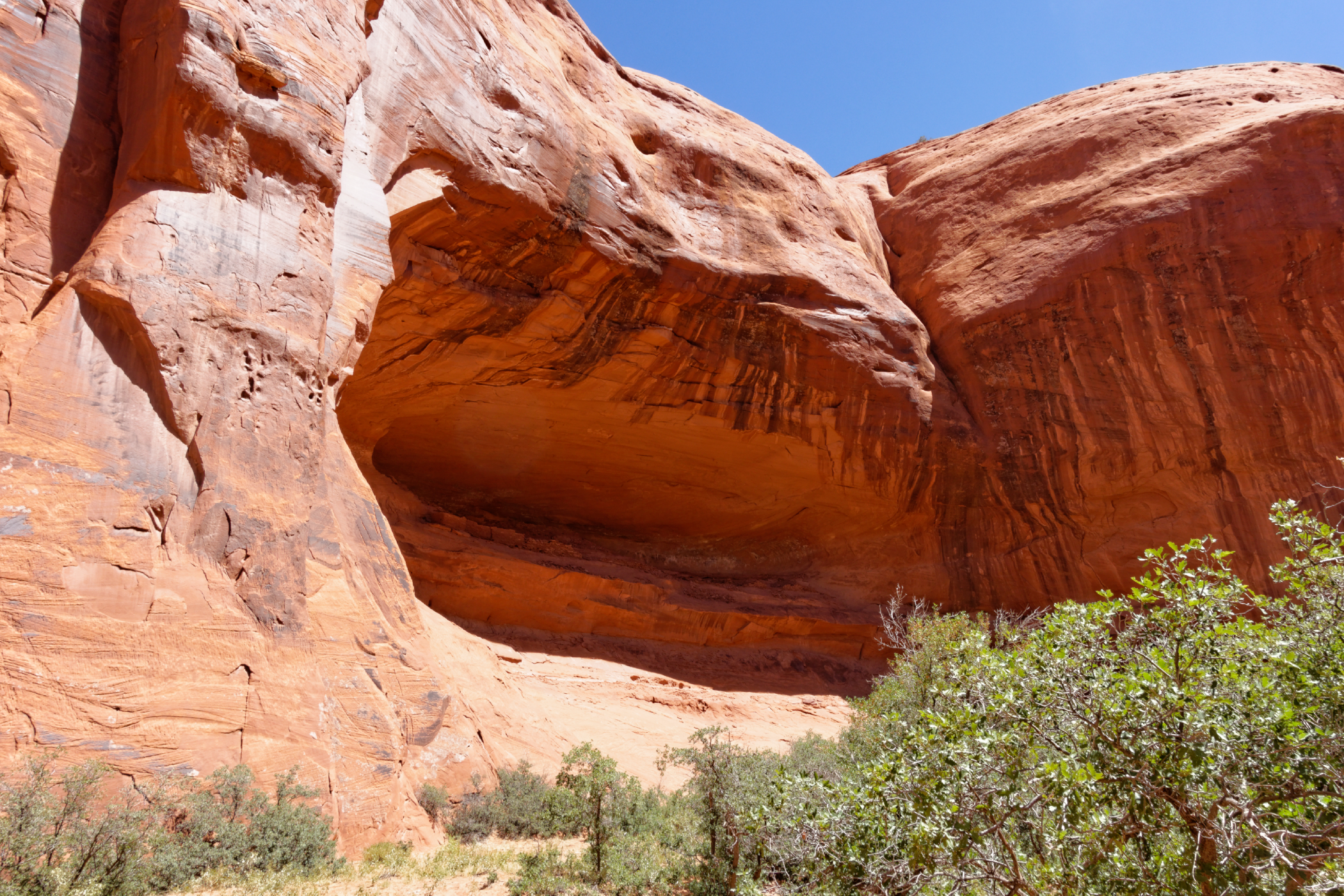 Monument Valley
In the afternoon, after a wonderful lunch grilled by David, we went to tourist-infested Monument Valley. It was incredible.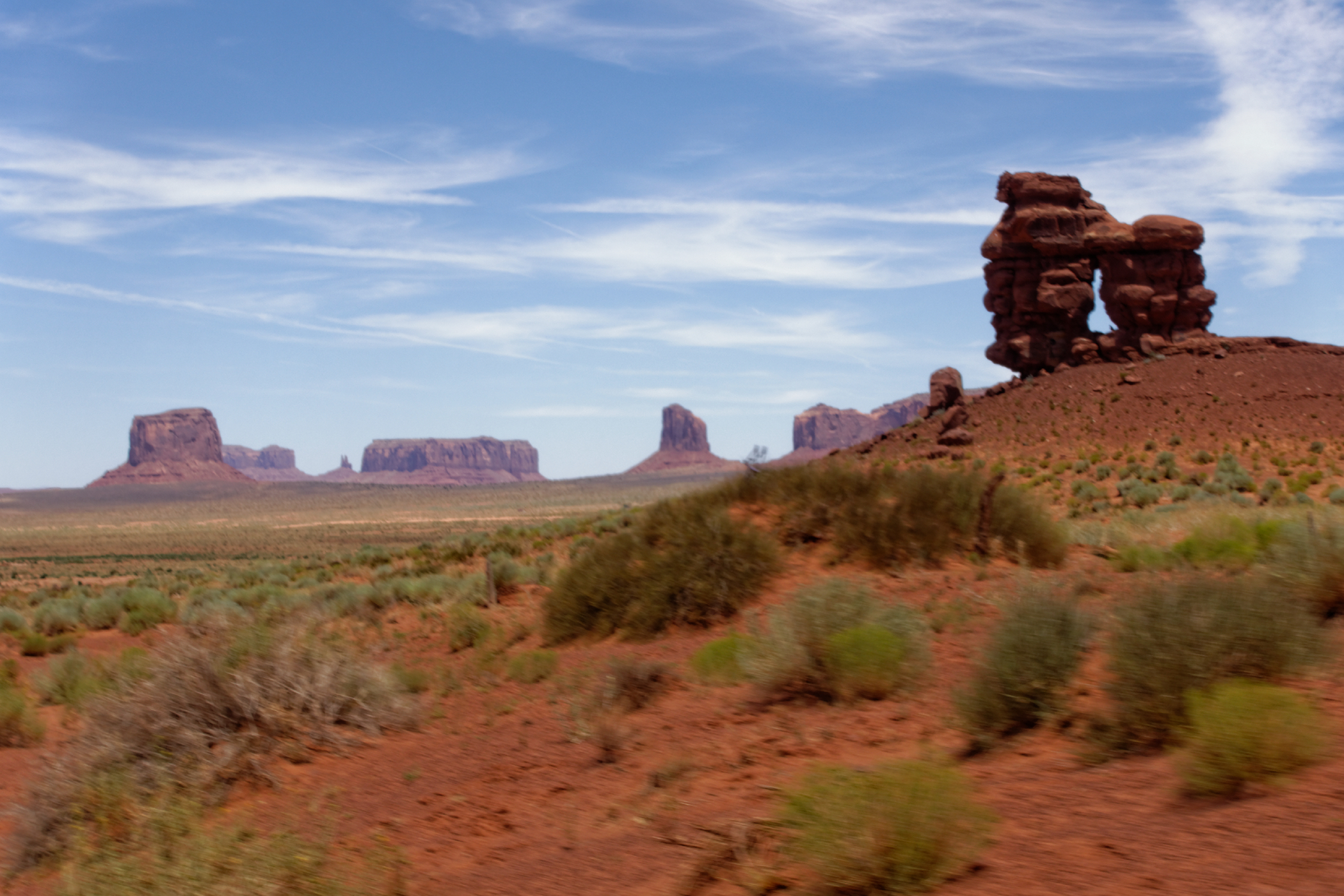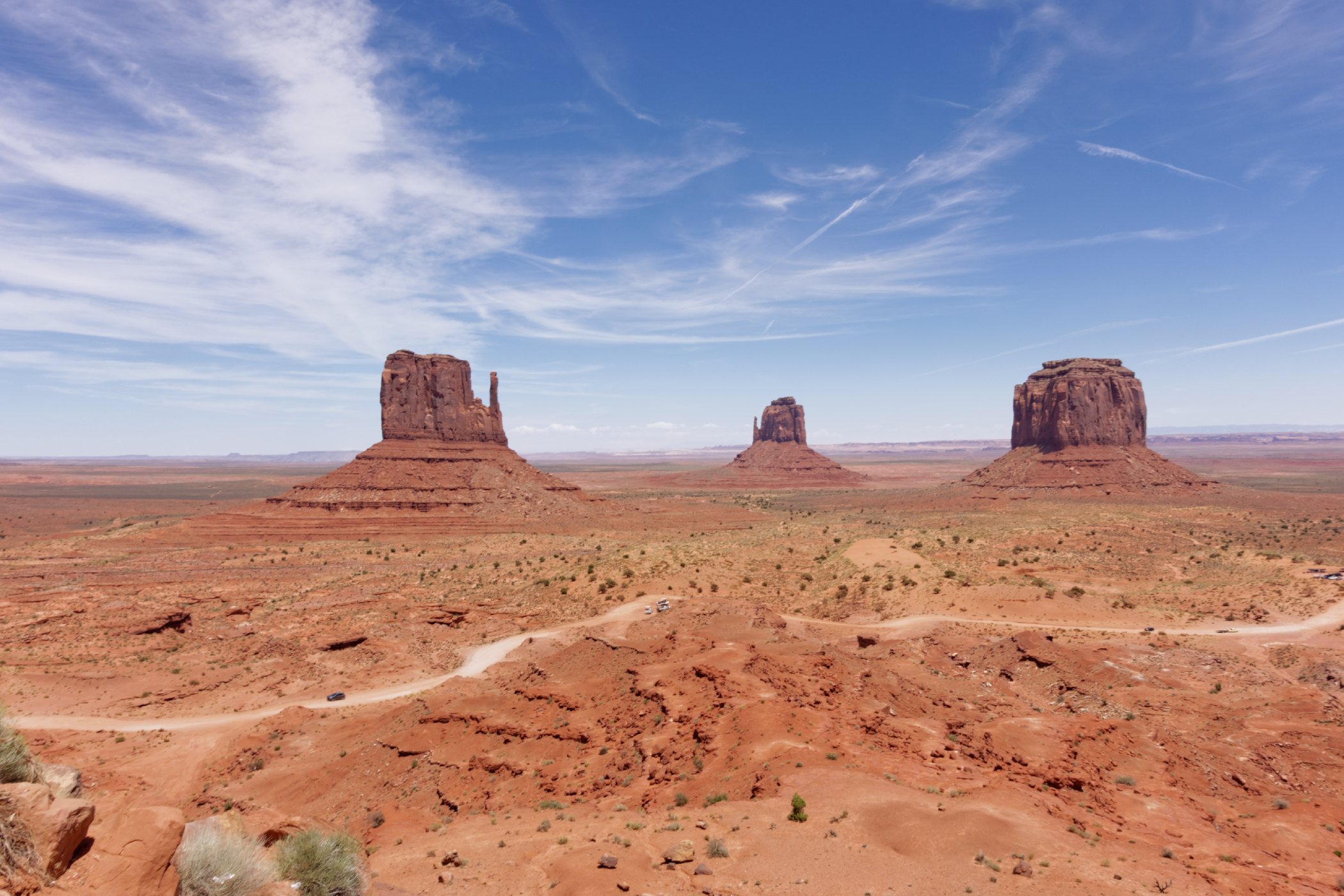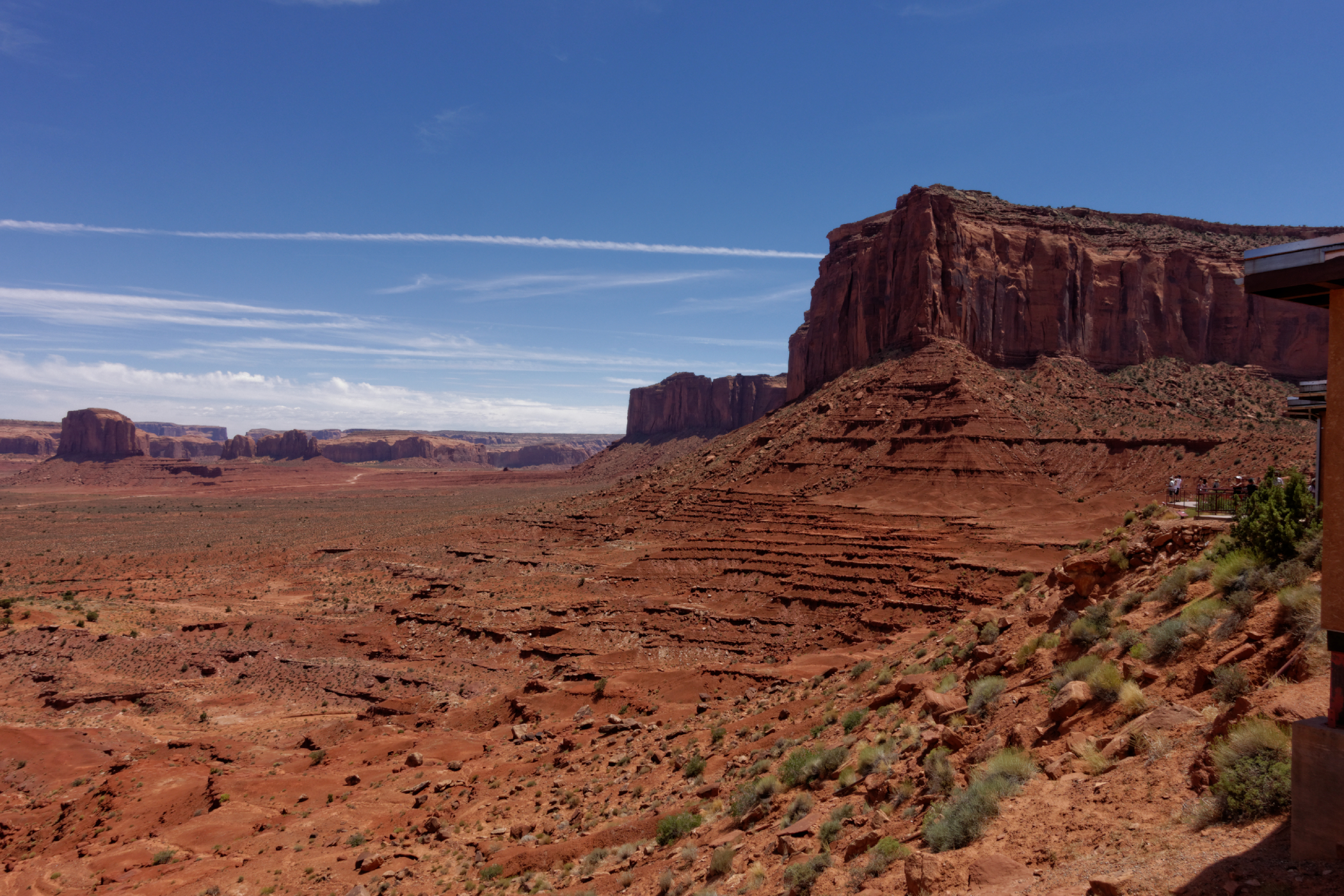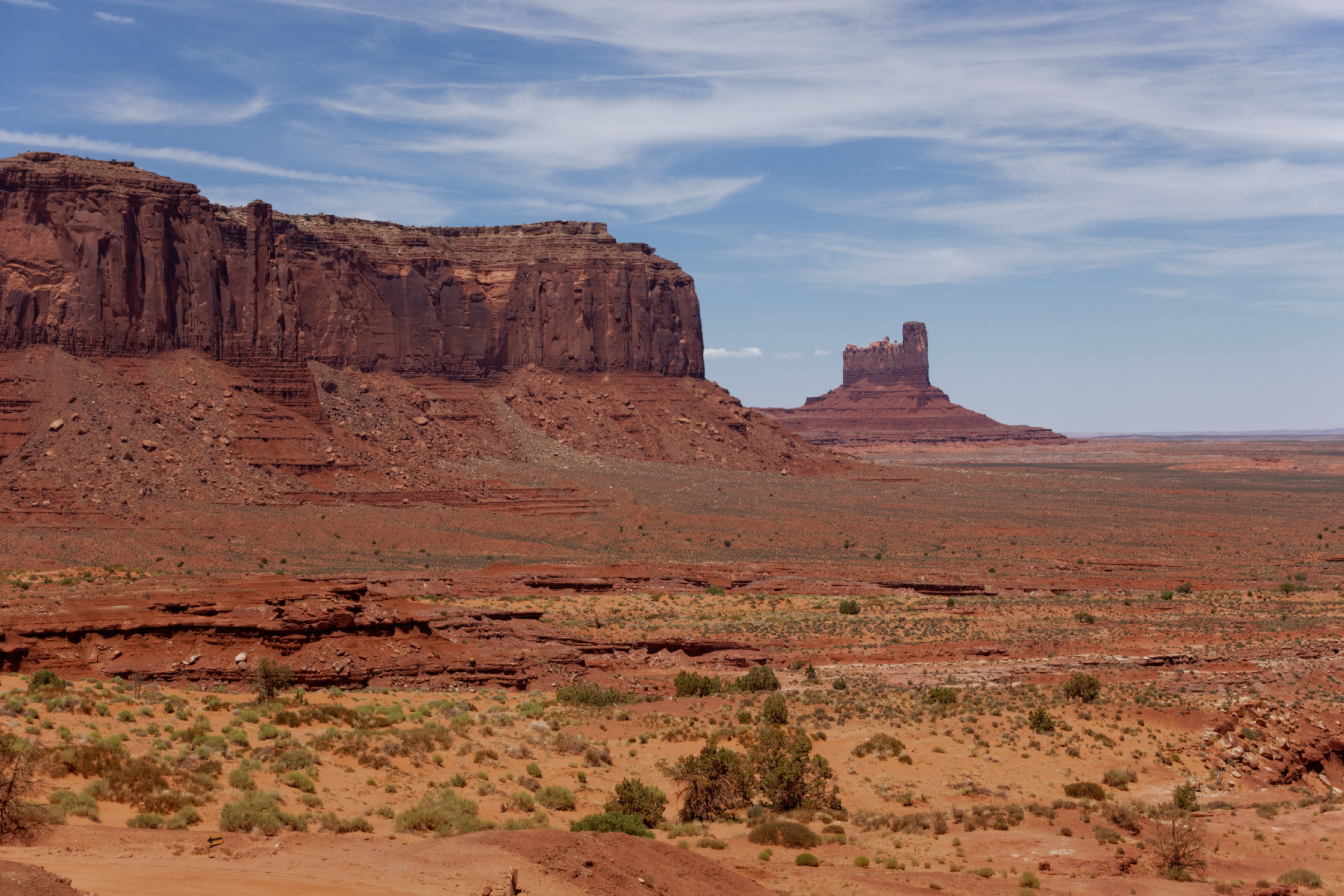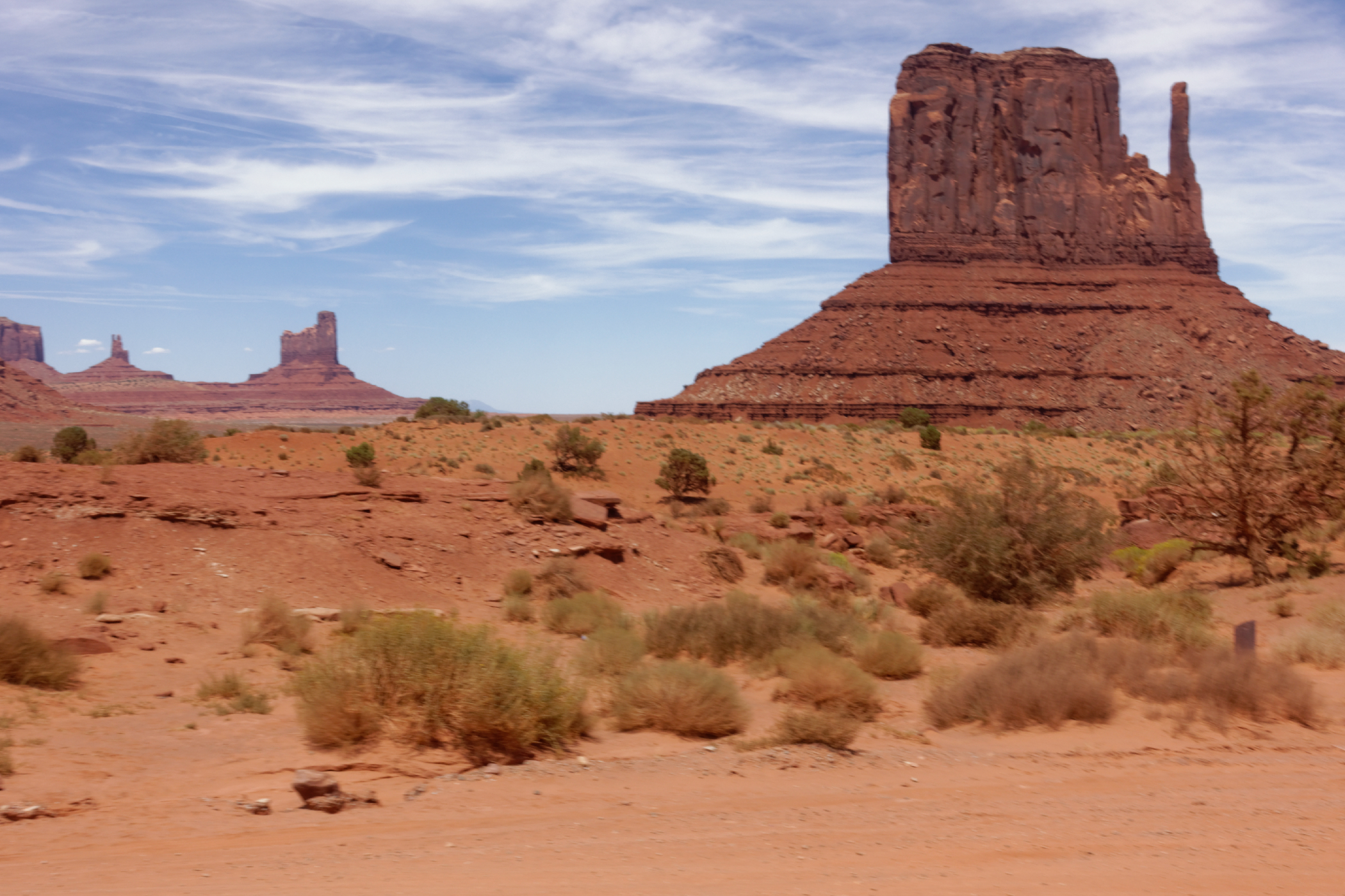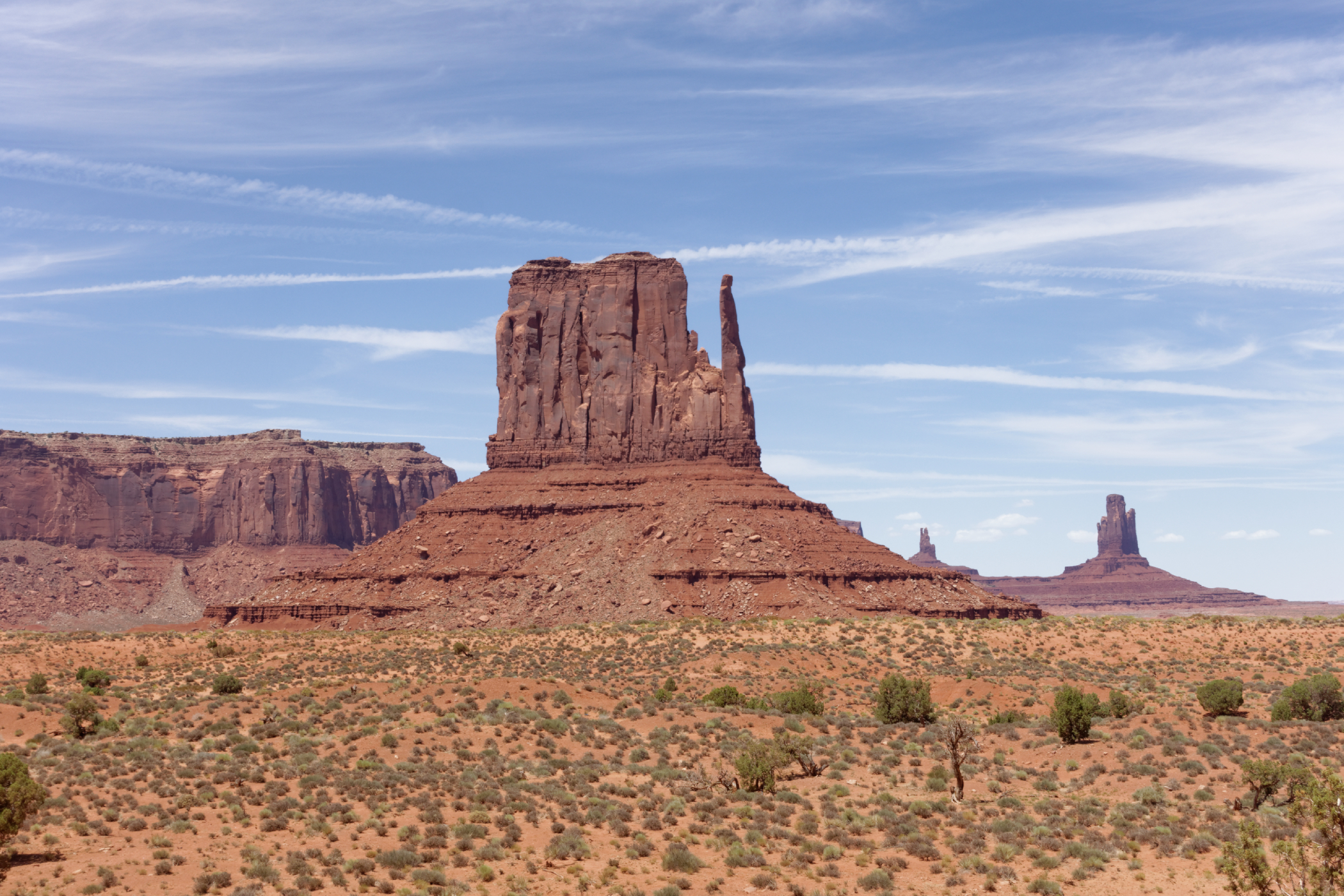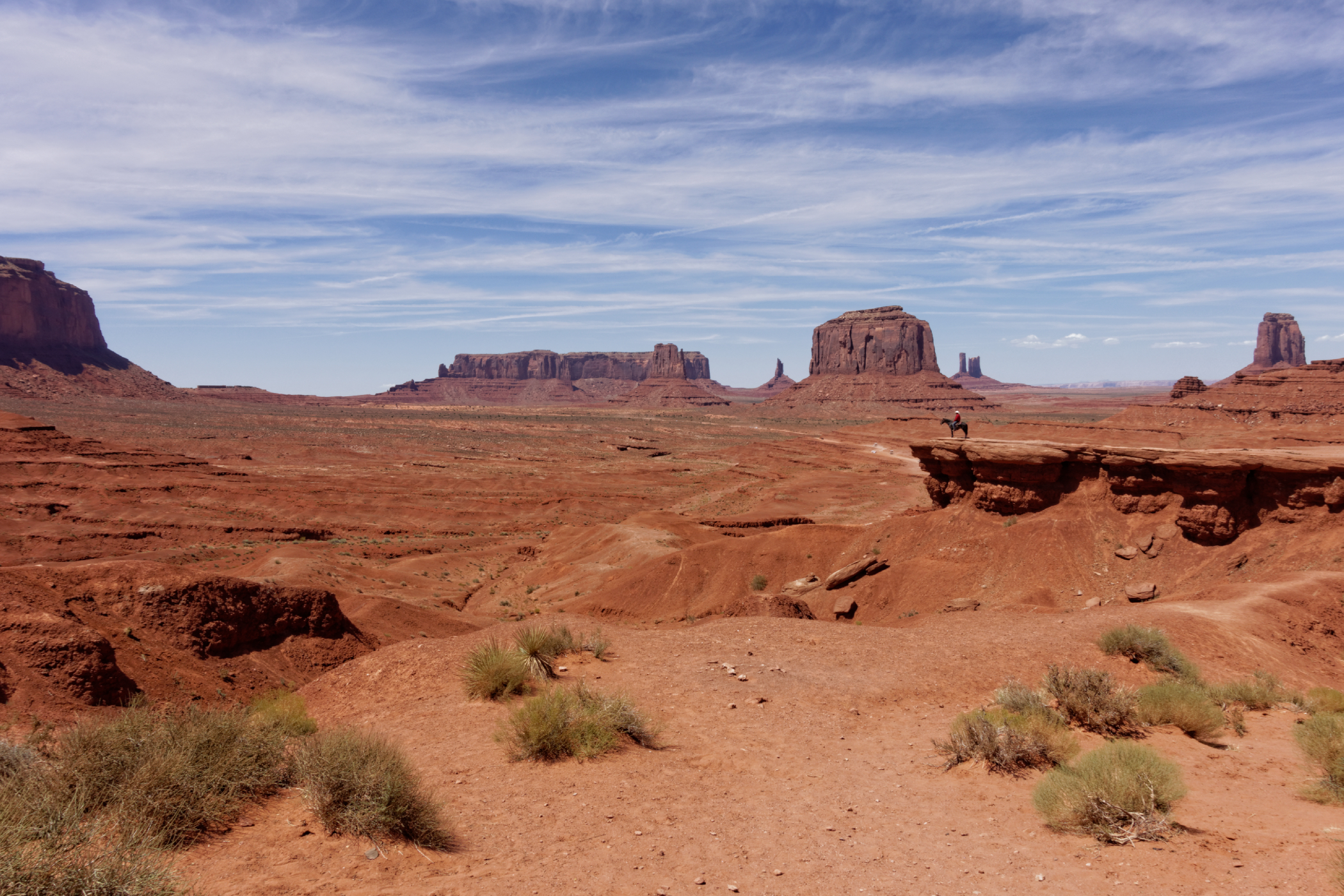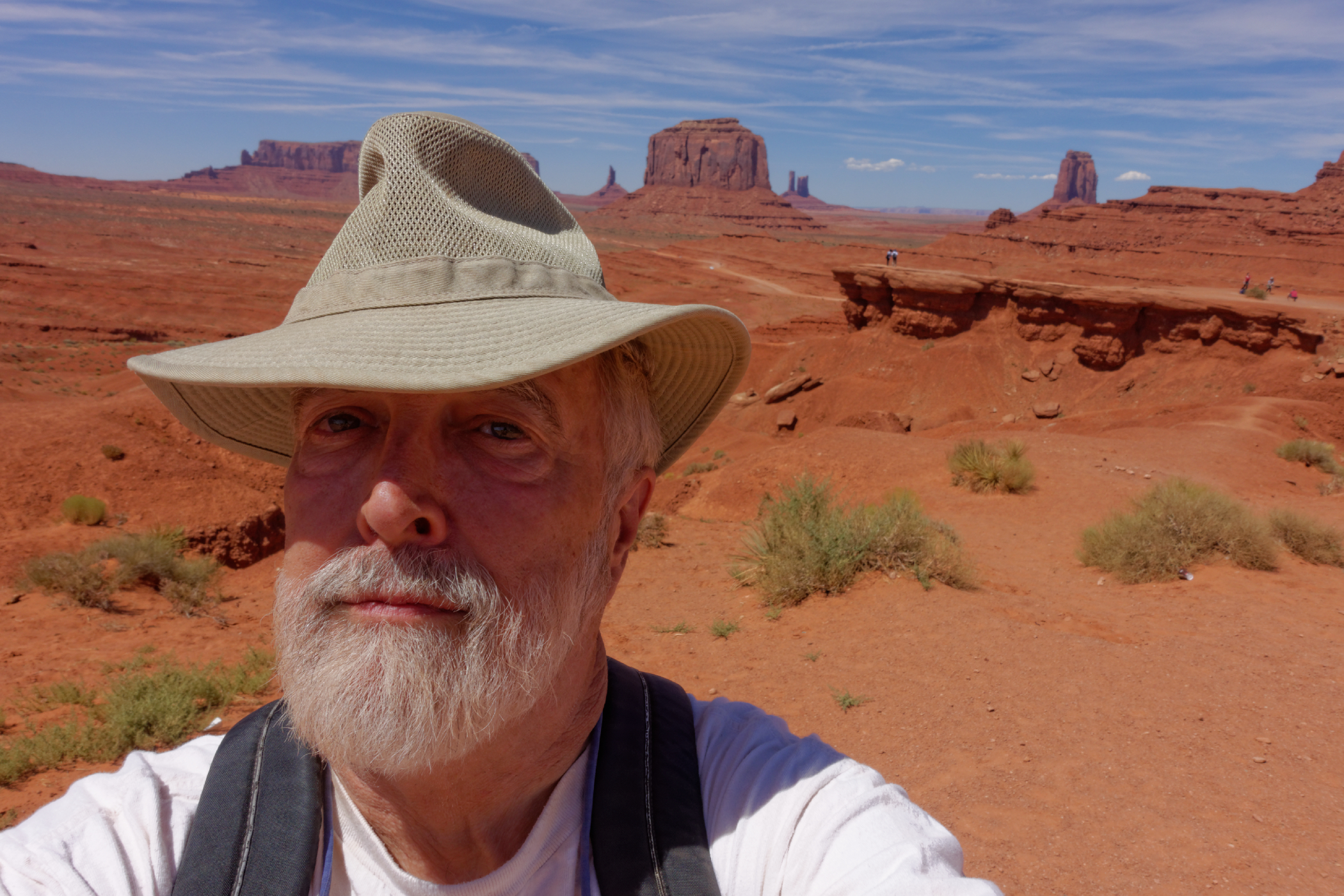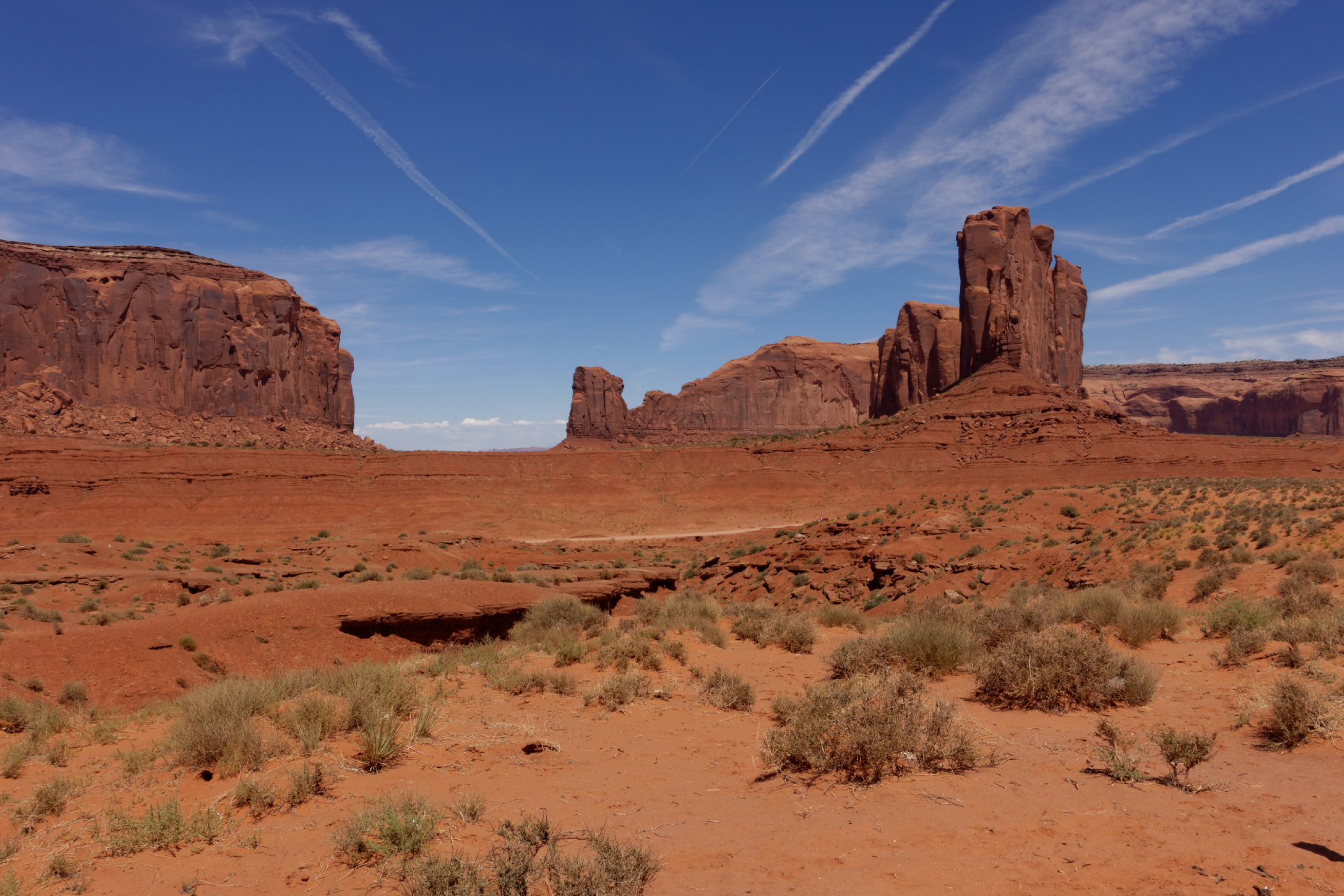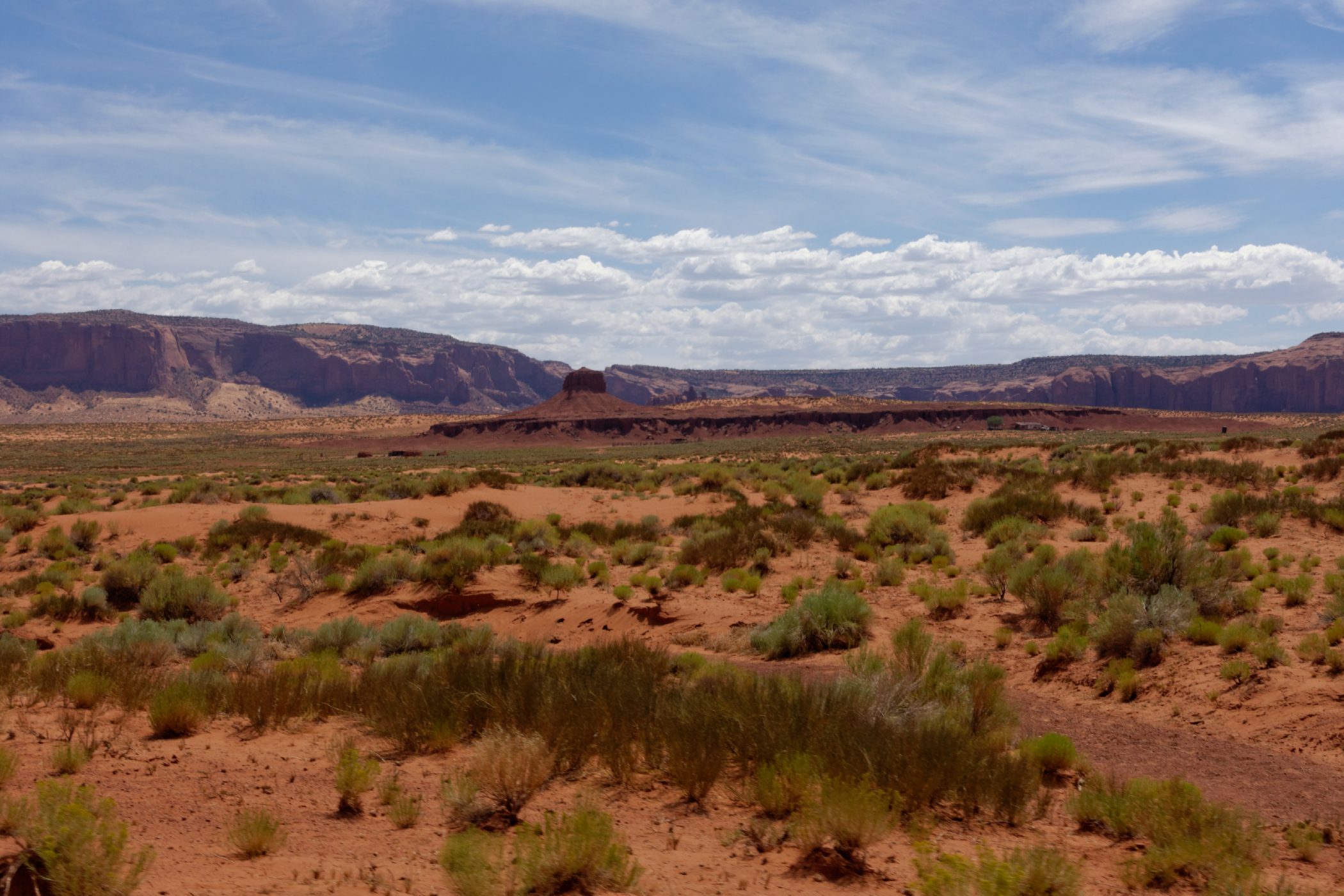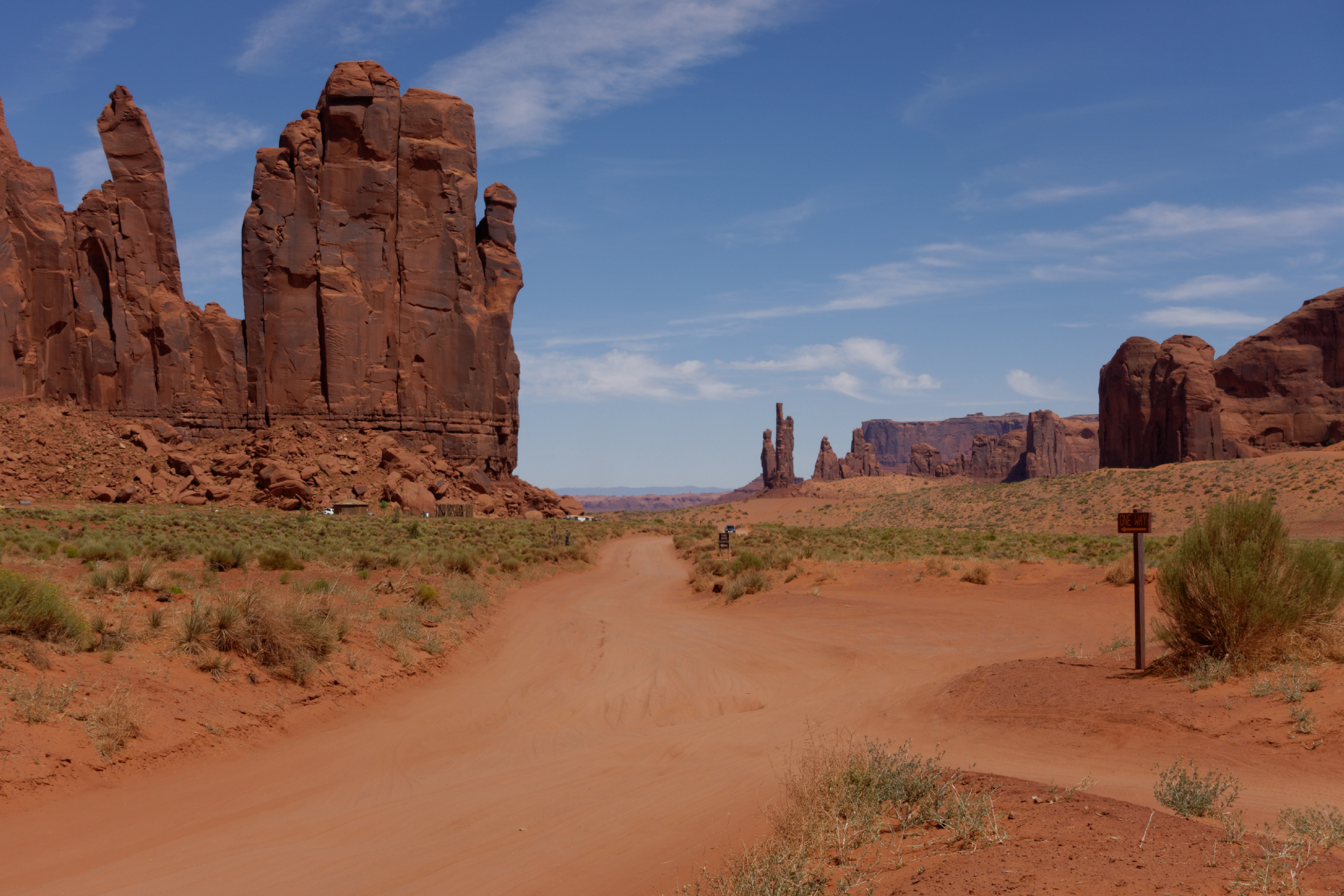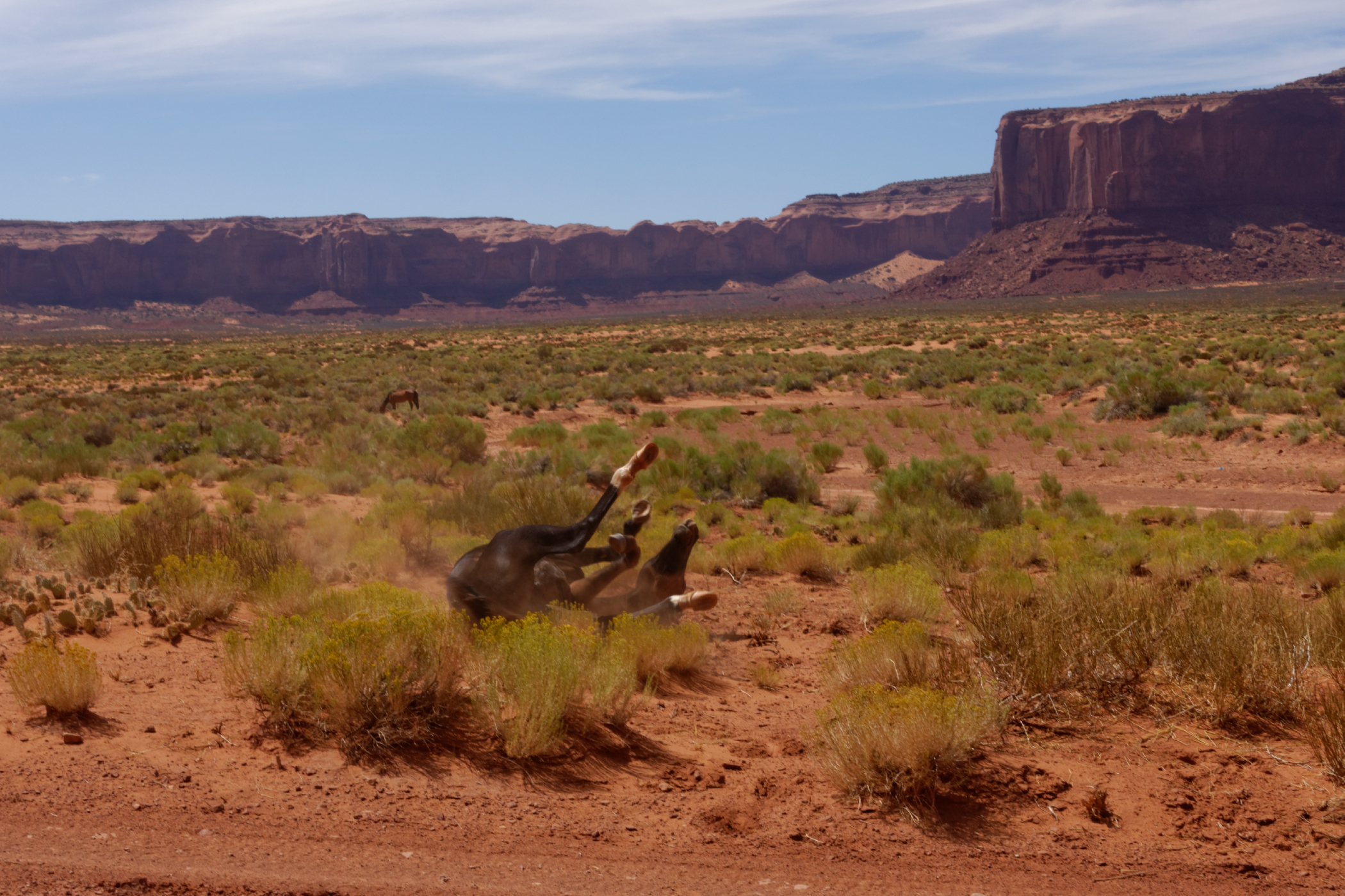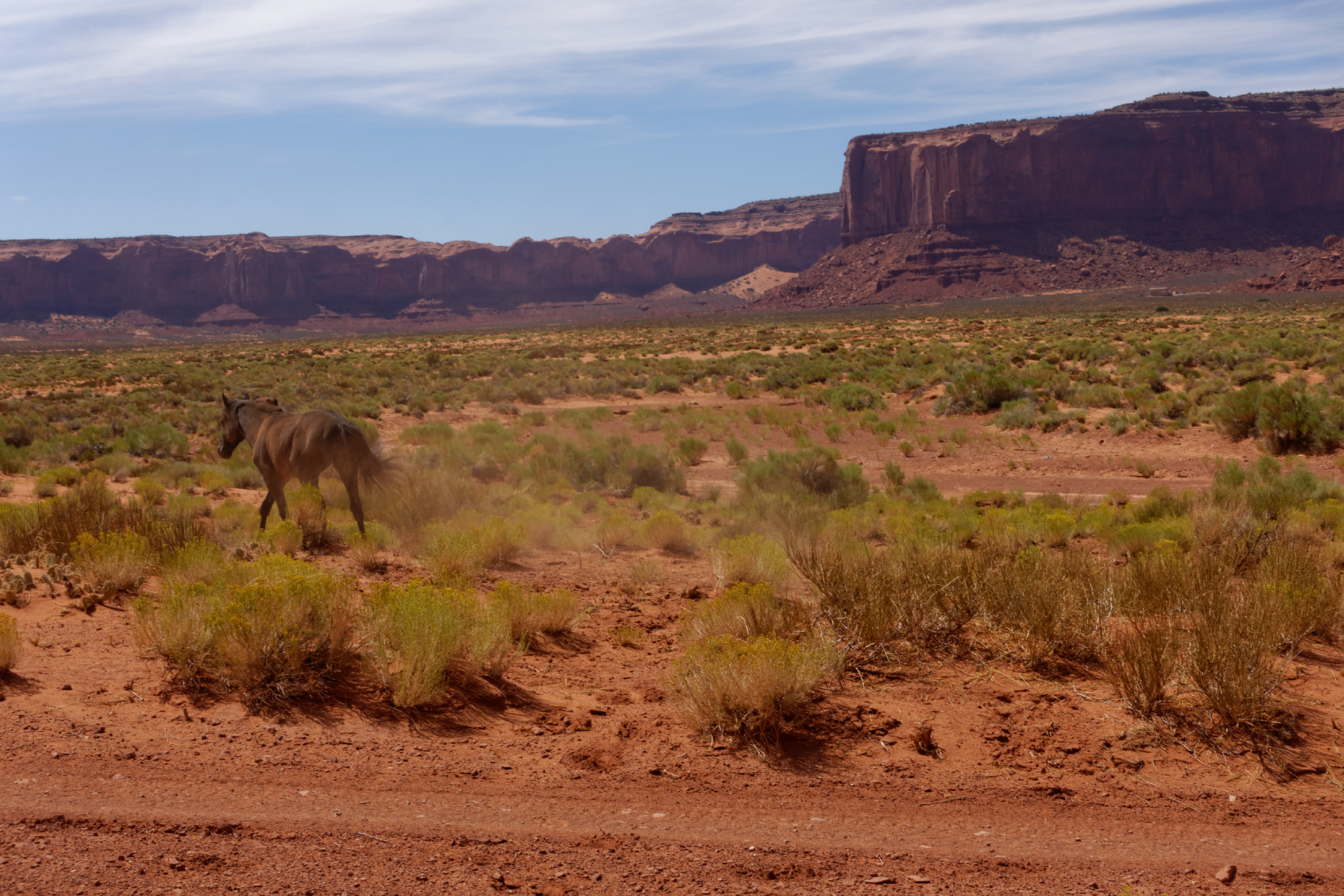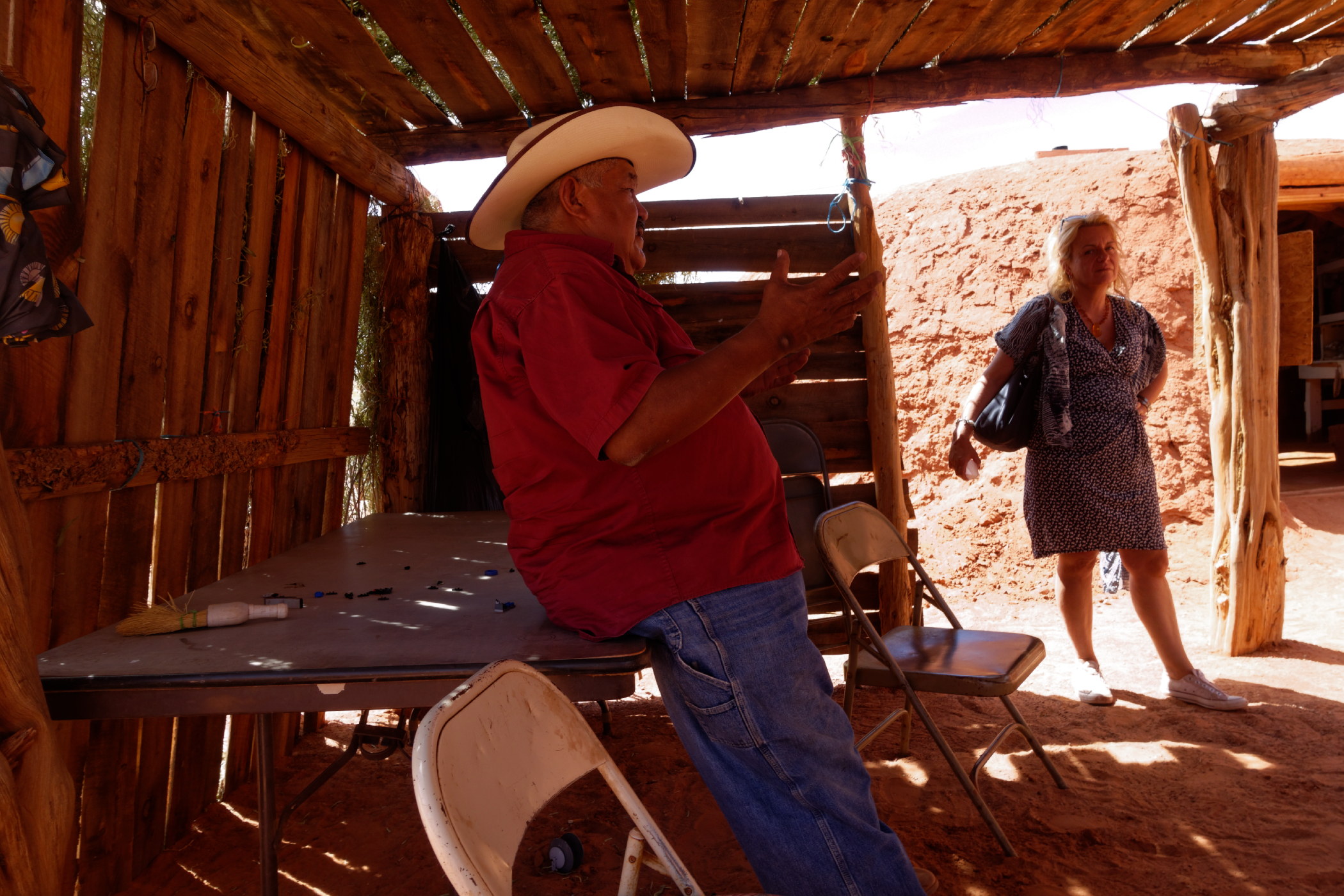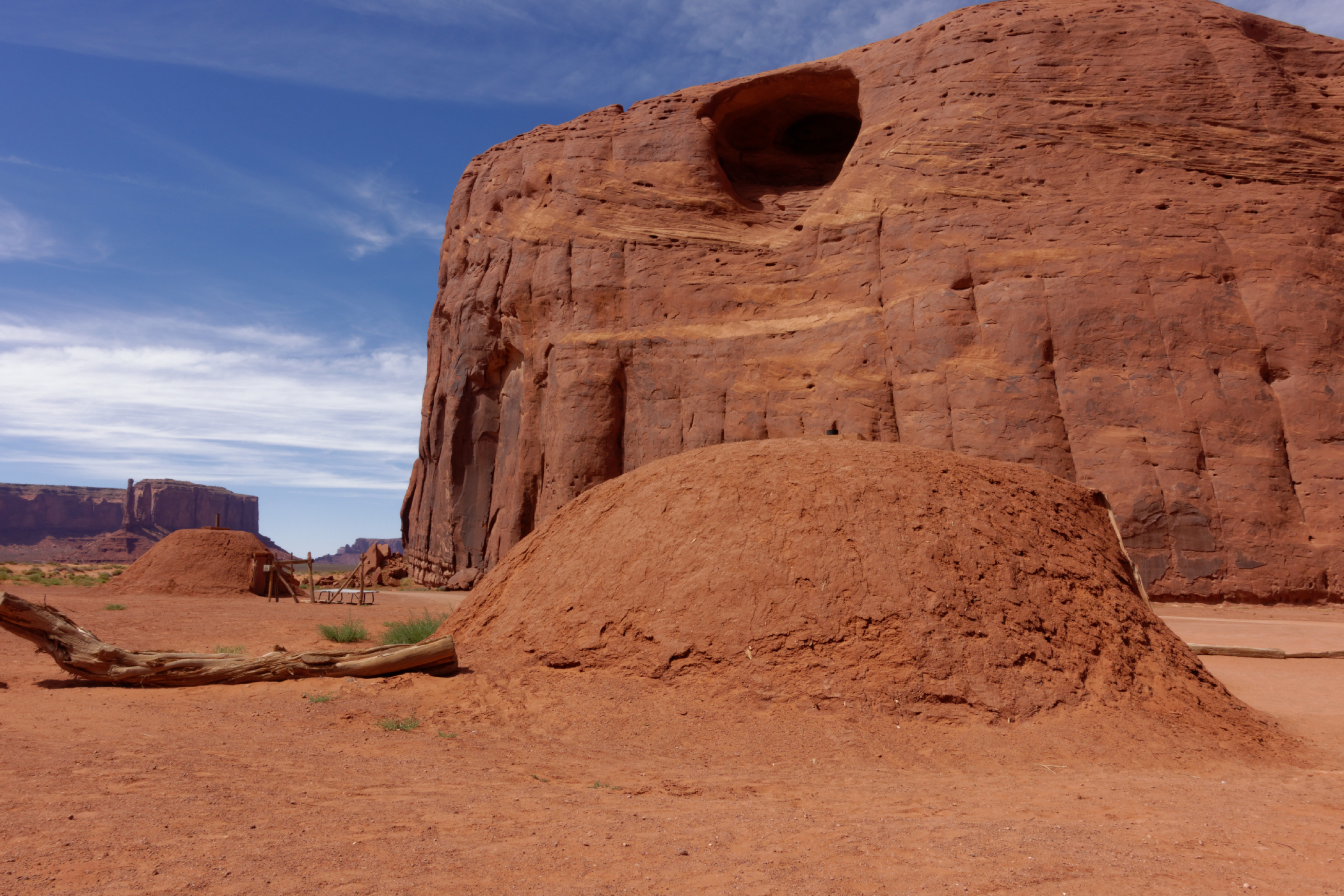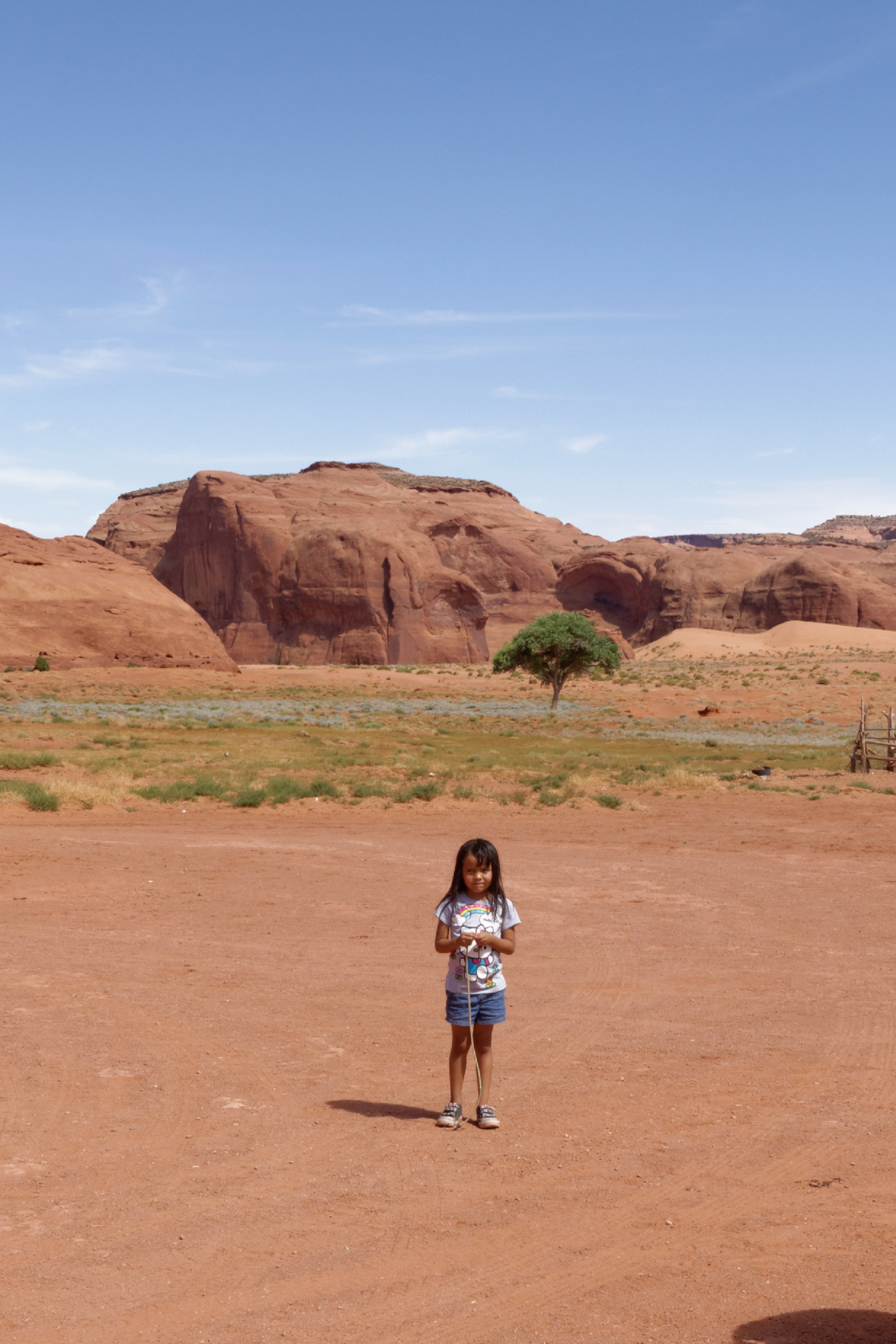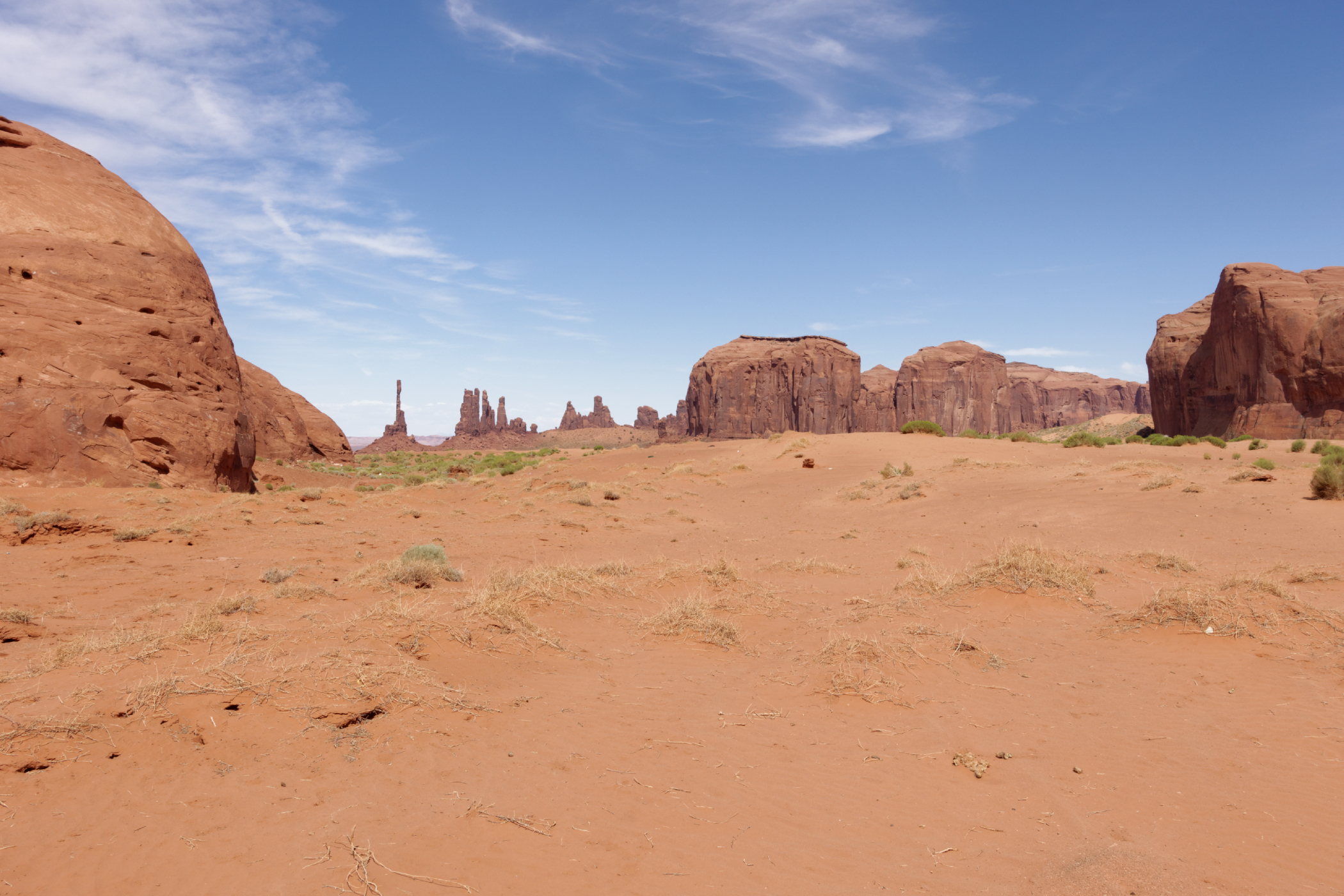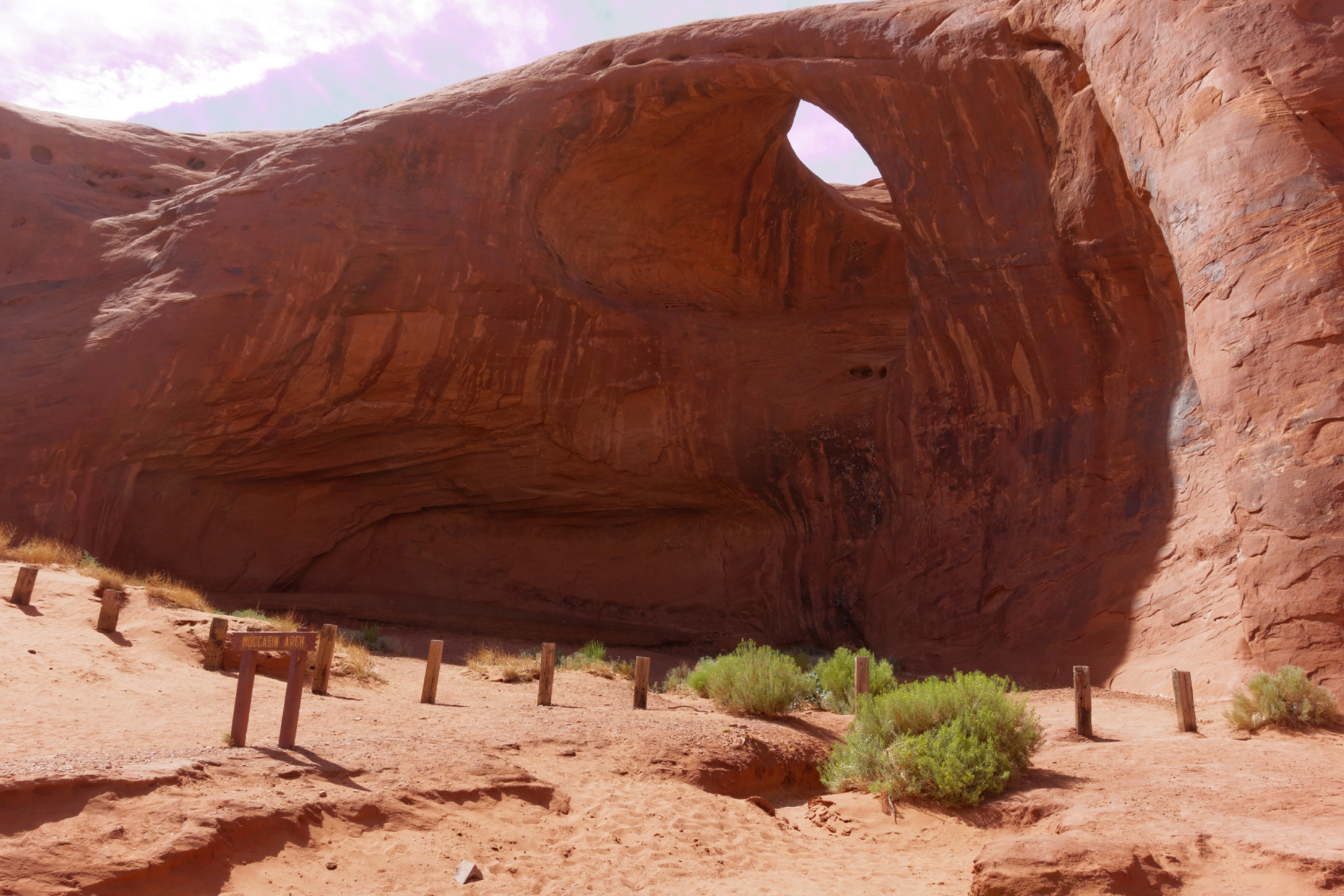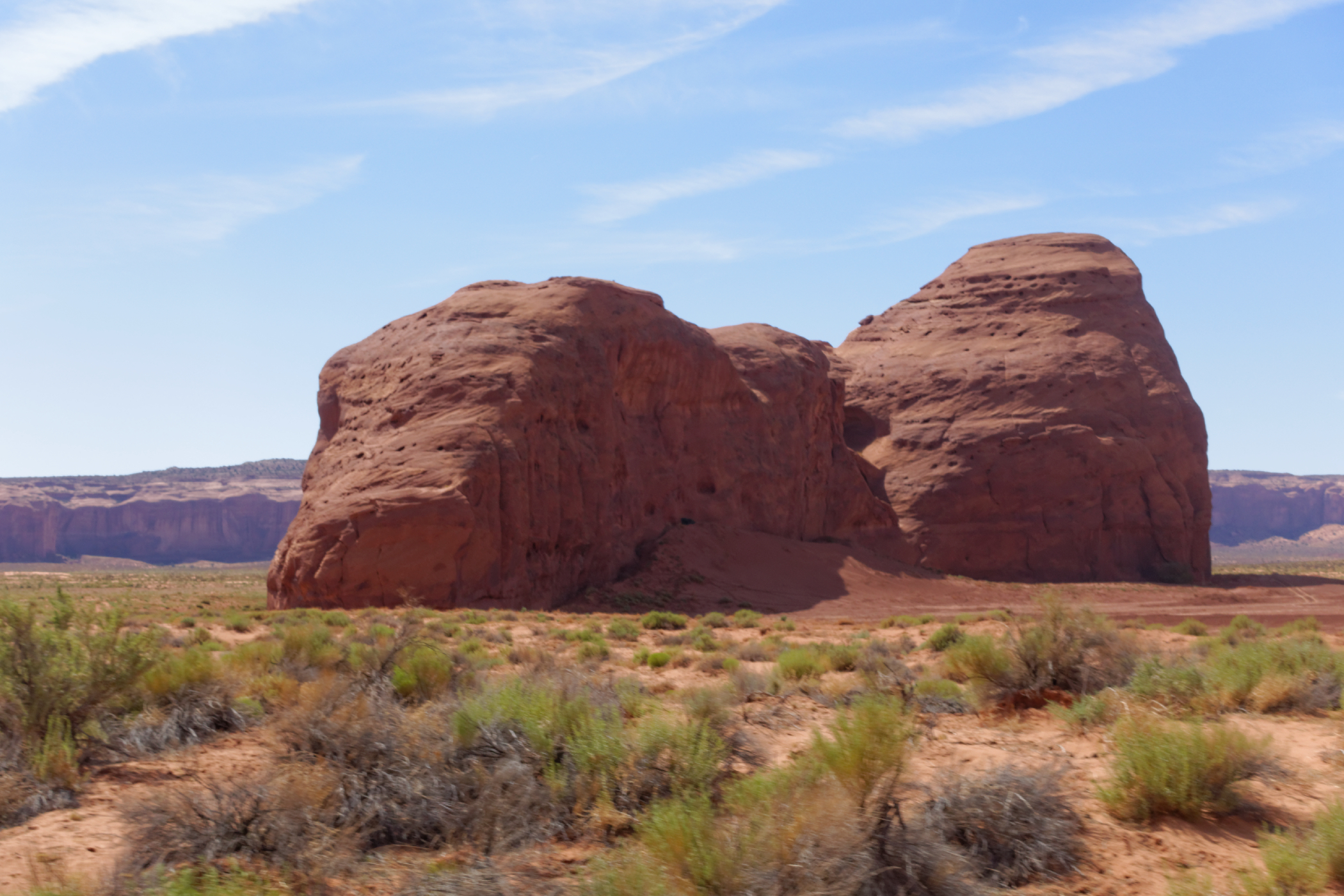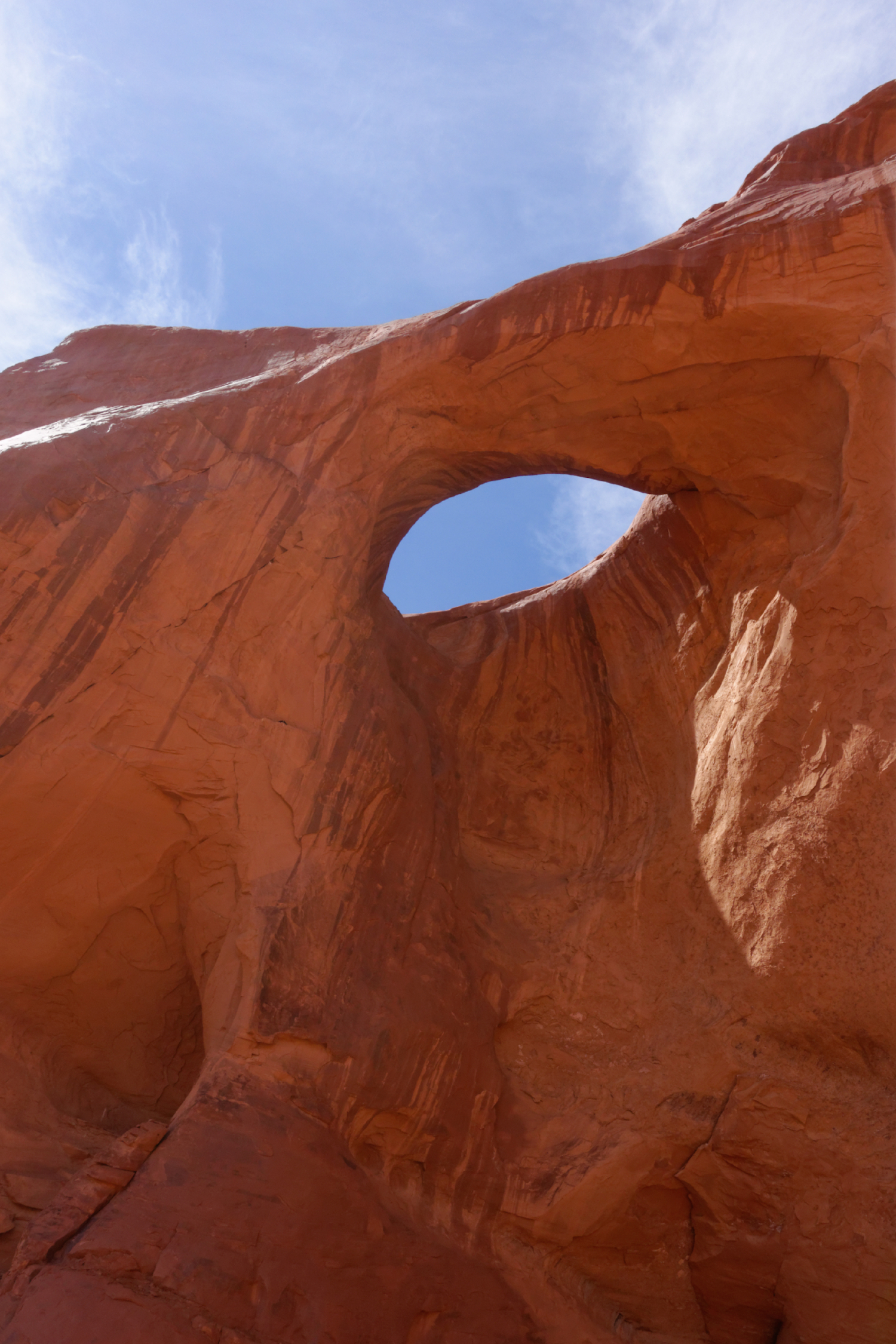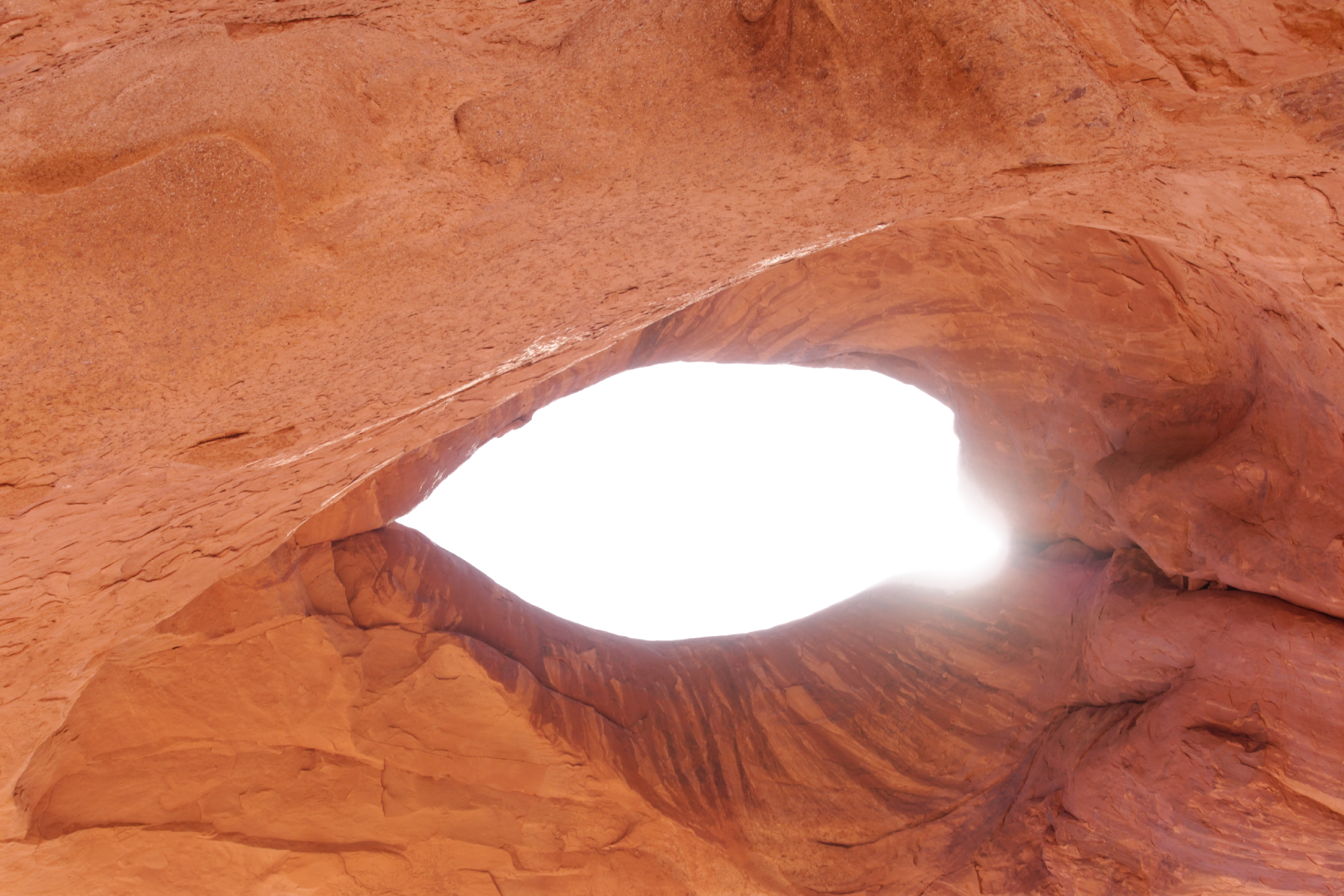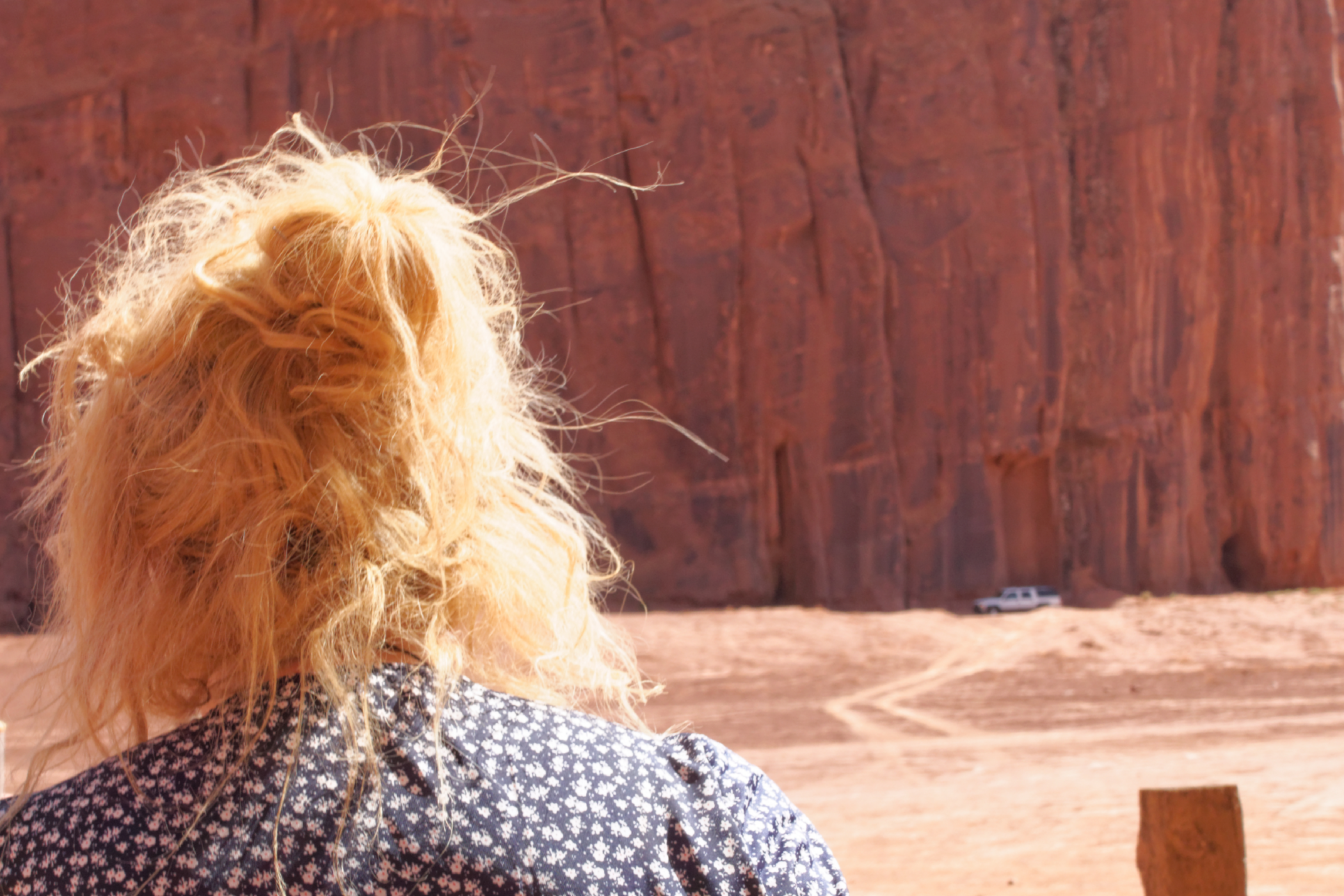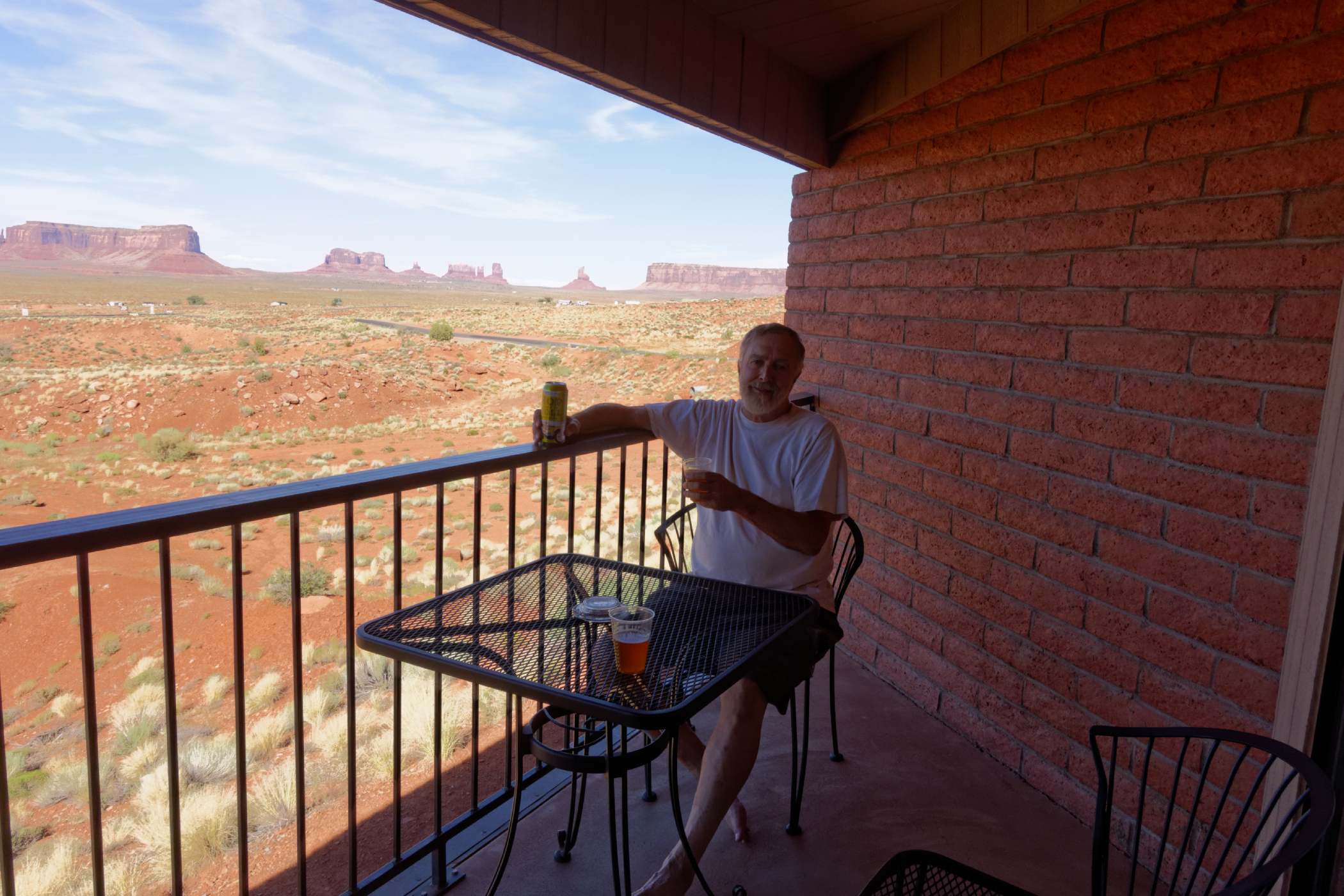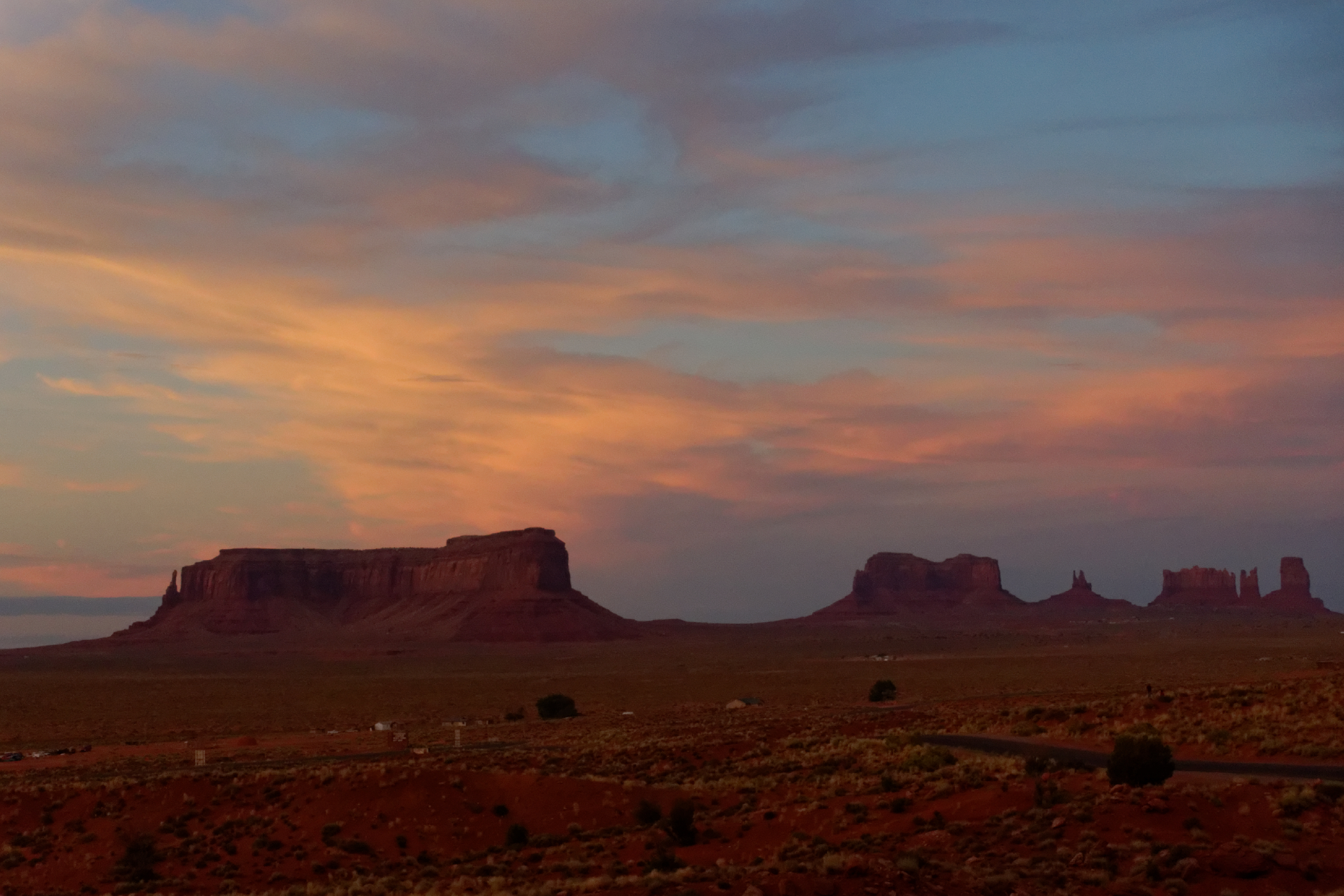 No Comments in post.html