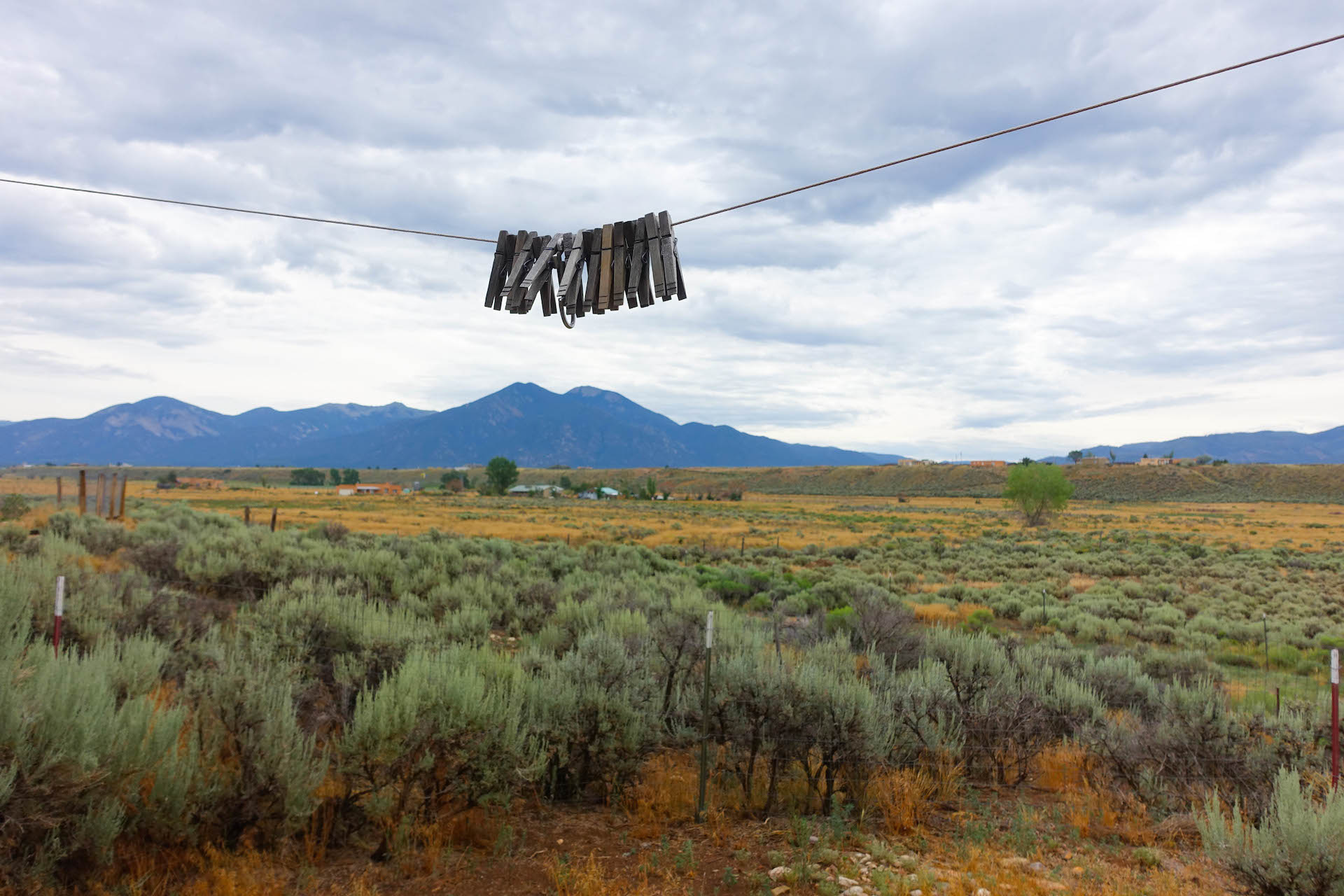 Today was my first chance to get out of the hotel where Iris's writer's conference is taking place, and I was fortunate to have Amber as my guide.
Amber
Amber left the Durham area in the late 1990s. I didn't even know she was in Taos until just before we started out on our trip. I'm so fortunate that I found out in time to contact her.
The first thing she did was show me the way around the road through downtown Taos, which is a parking lot. We swung West of town to Amber's house, a beautiful adobe jewel perched on the edge of dry creek bed. You can see it glowing in this photo: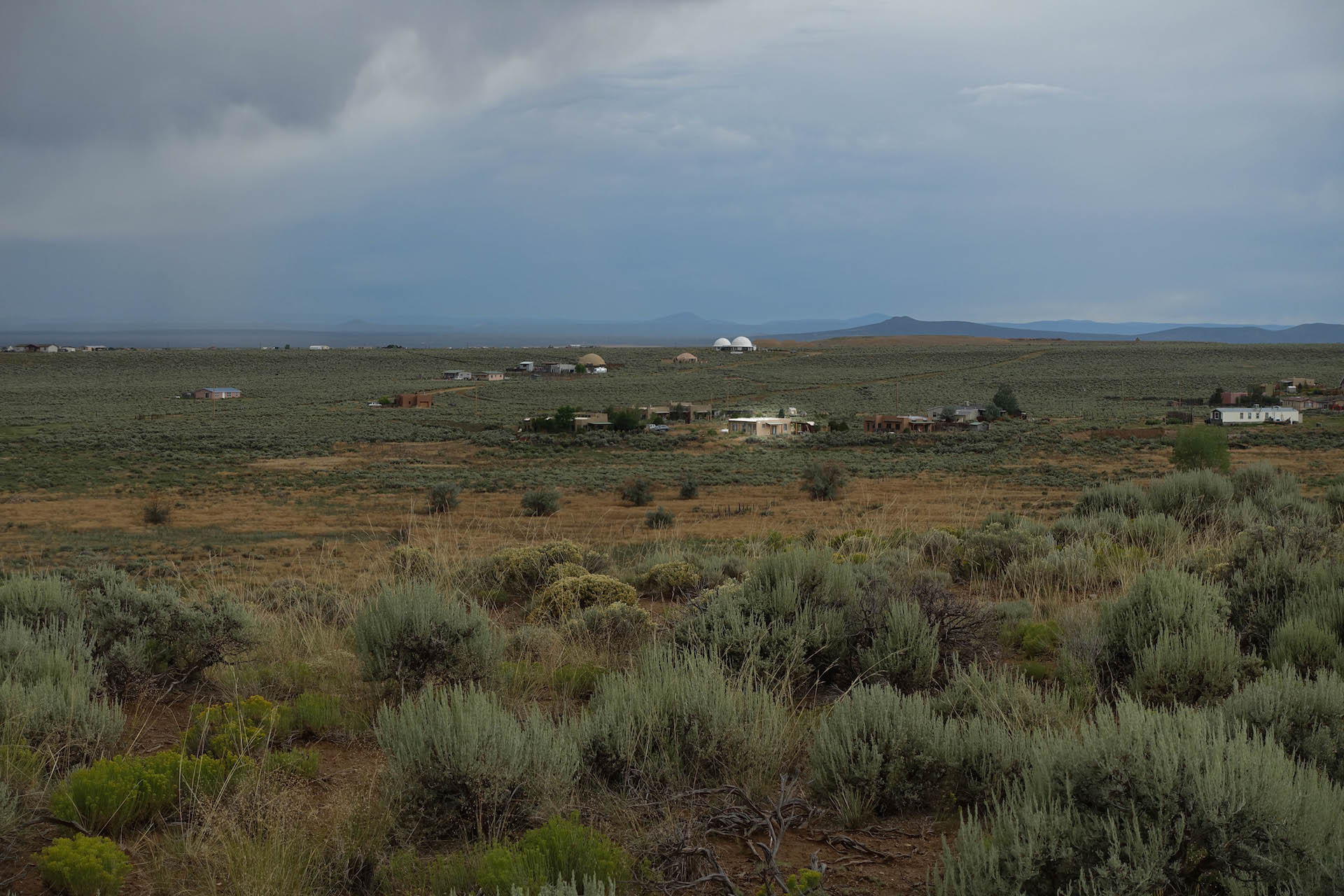 Her house is in a small group of houses on a short road where sheep were once raised, and it is on the edge of a flood plain where house cannot be built, so she has a beautiful view in that direction.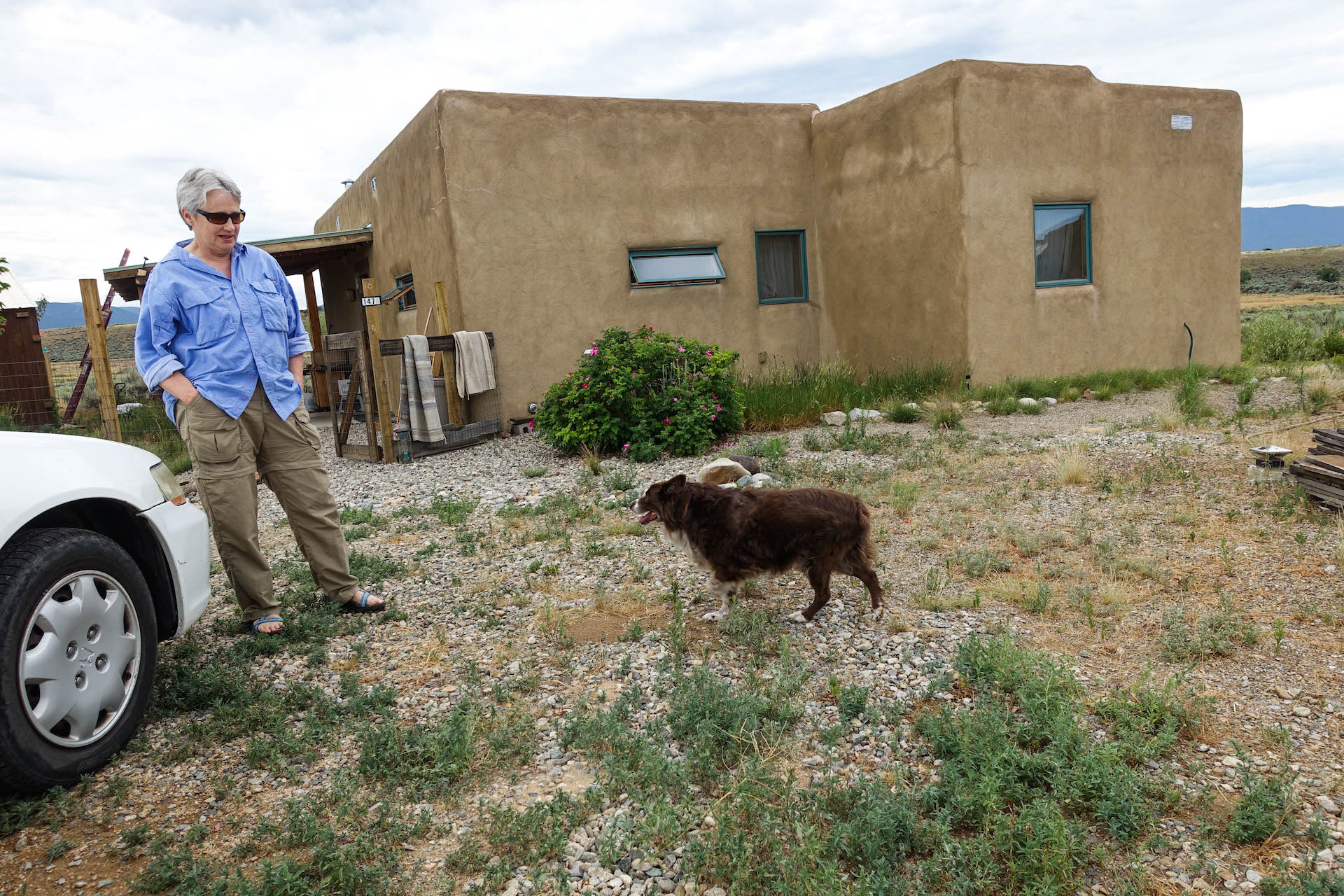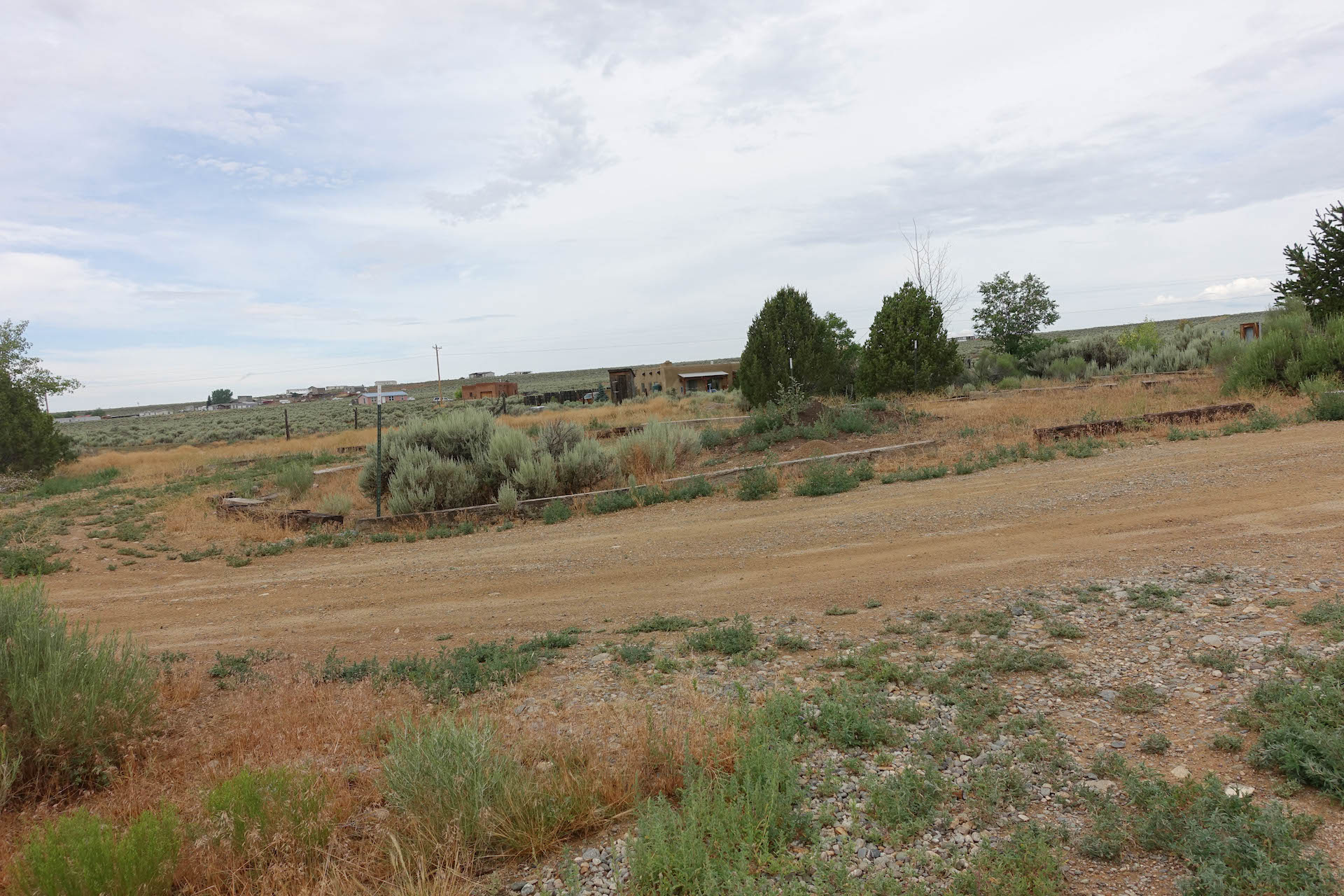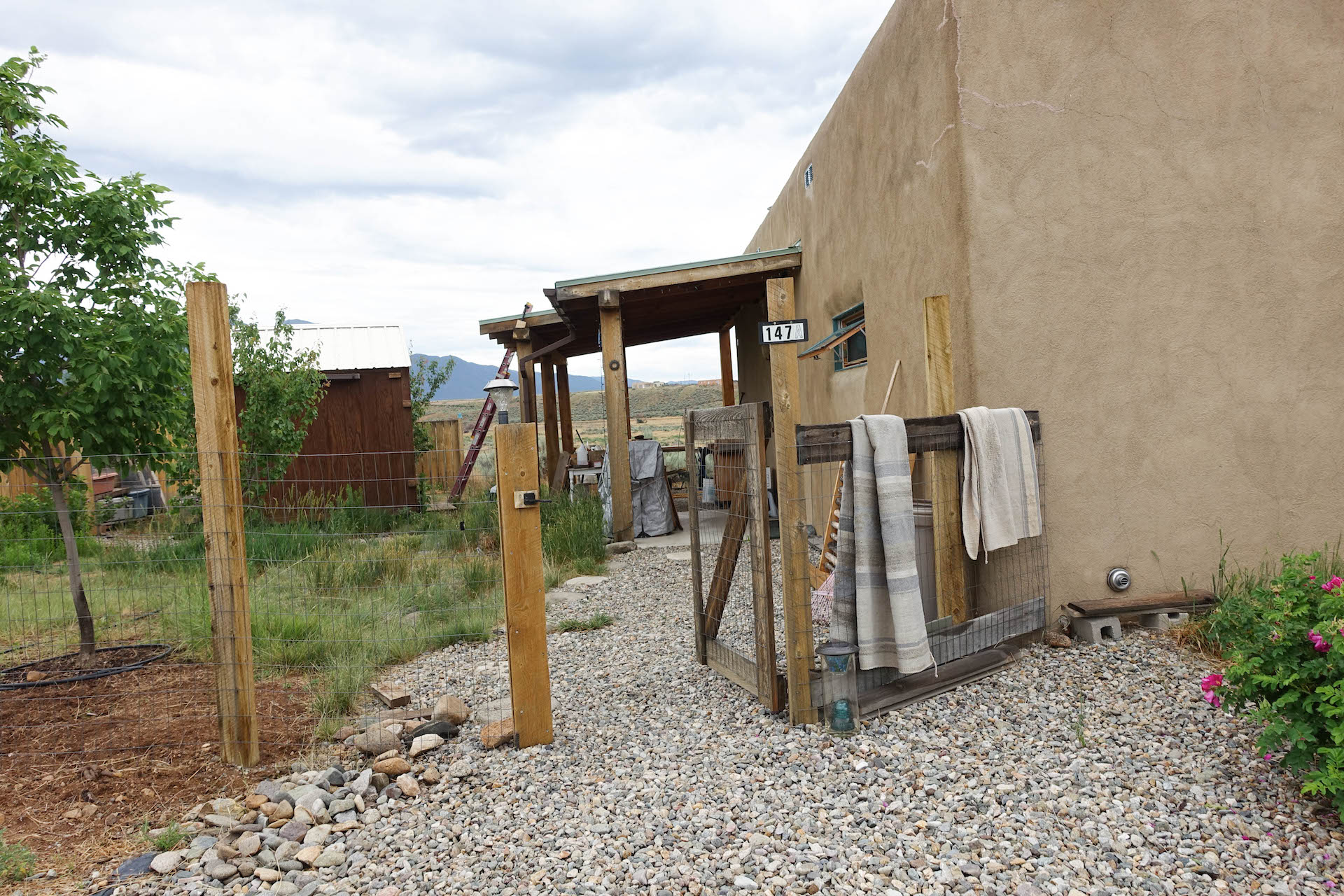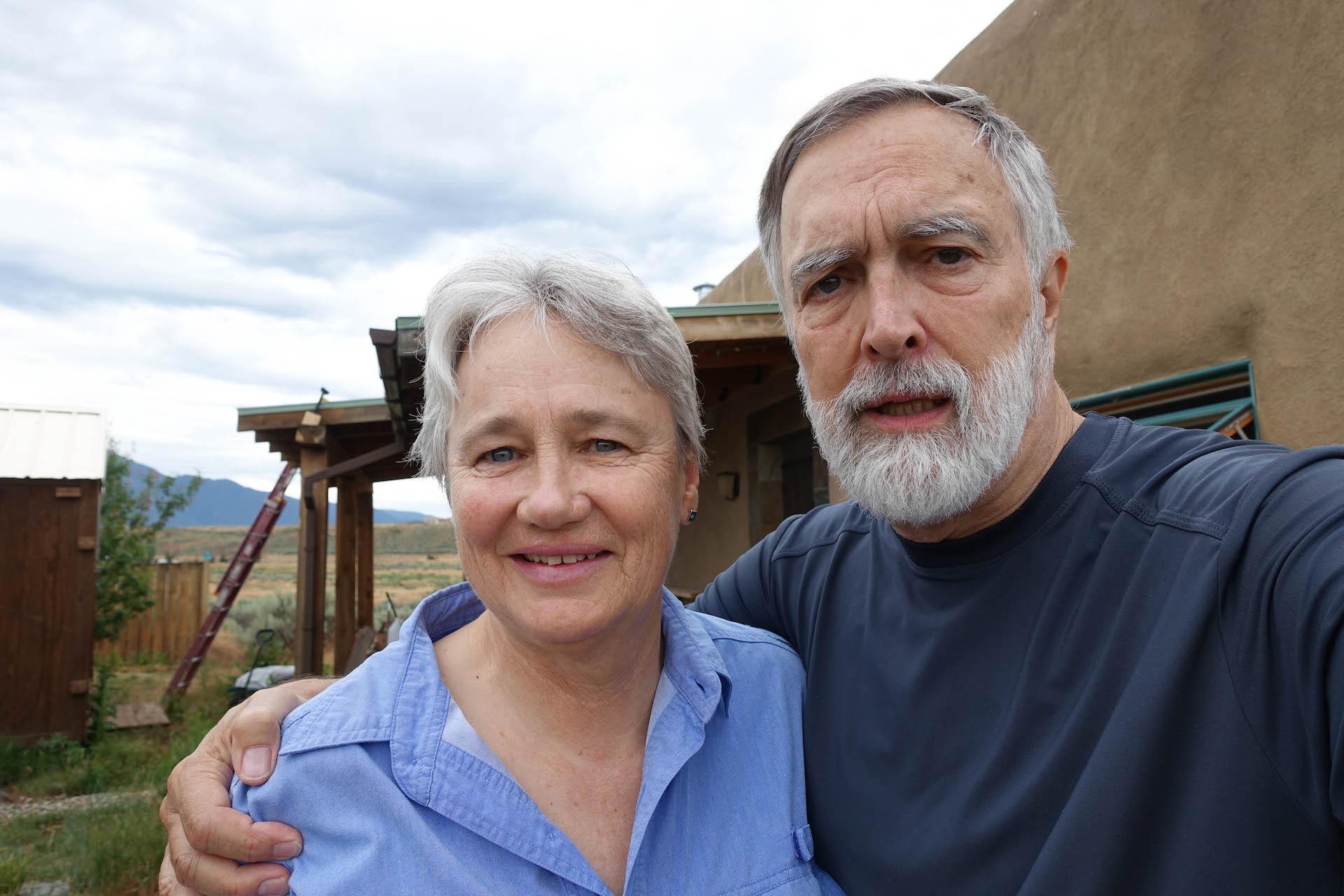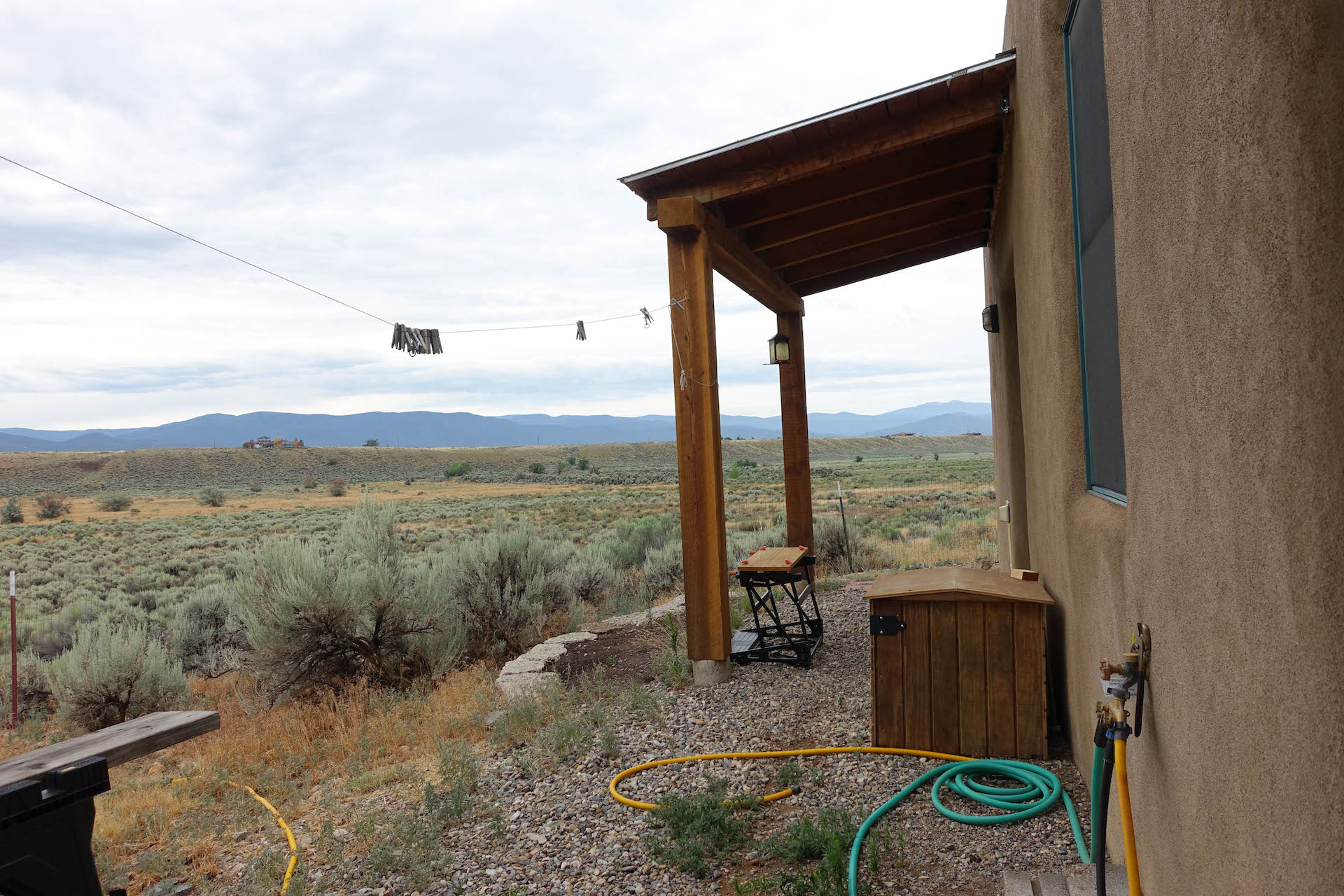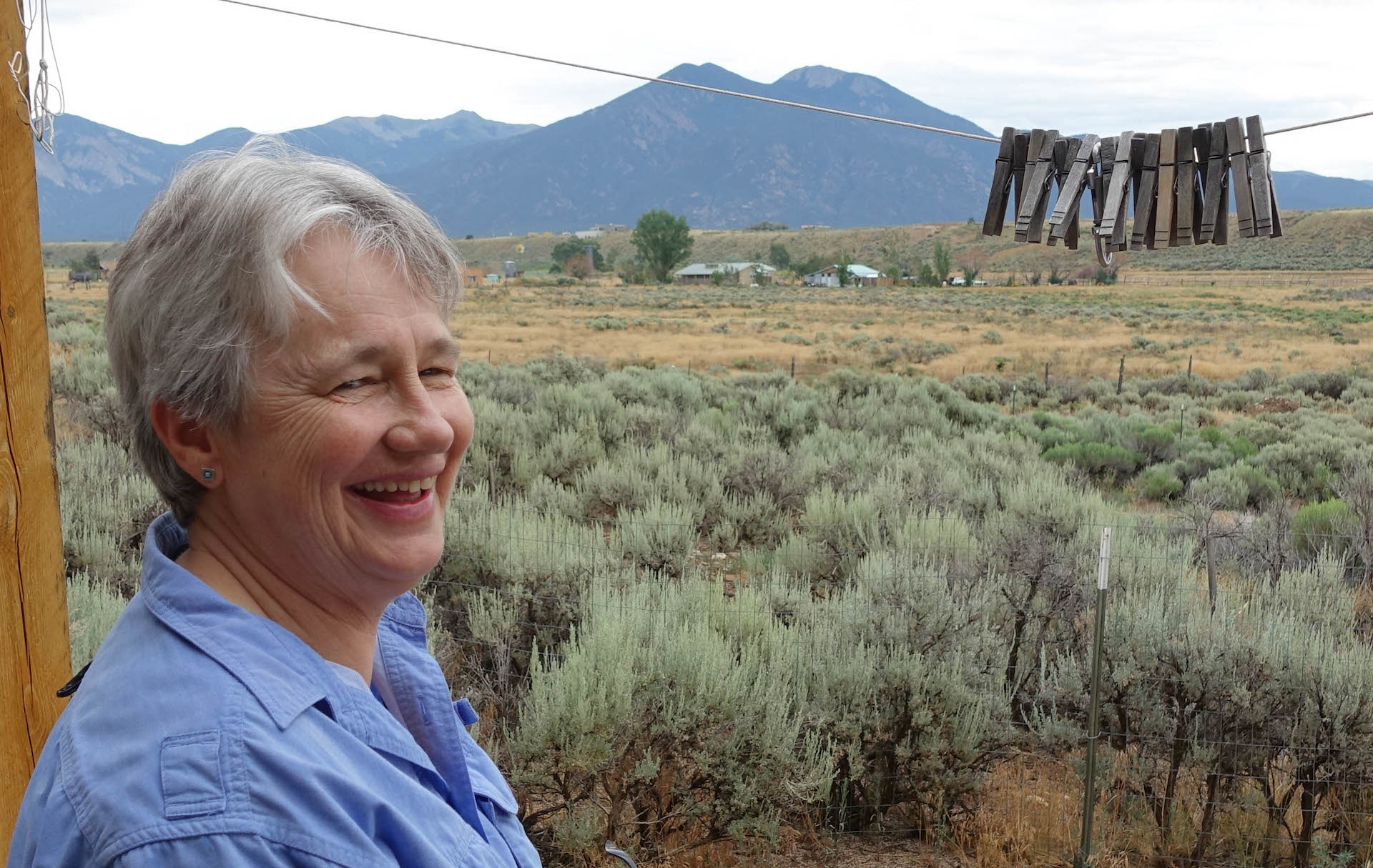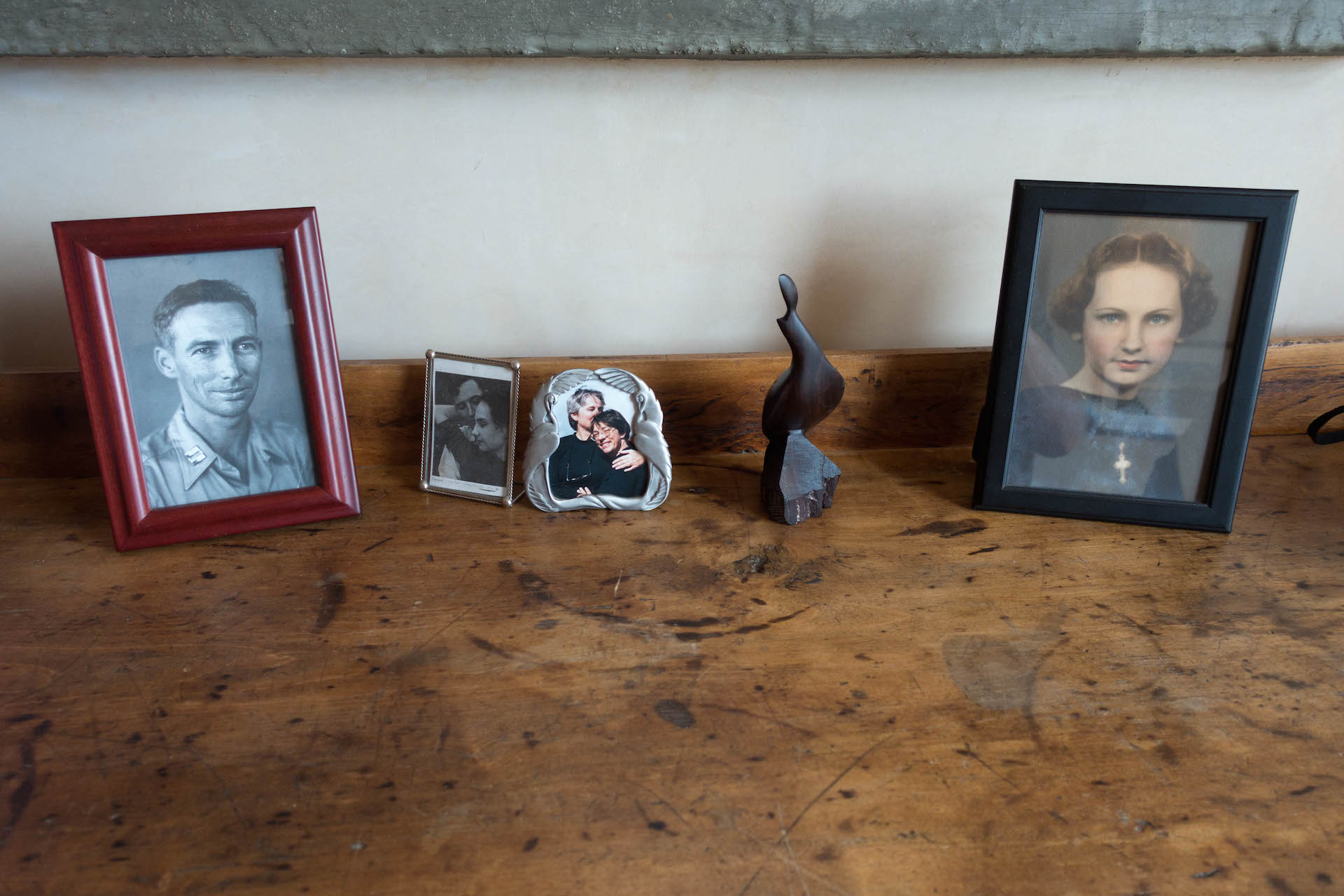 Lunch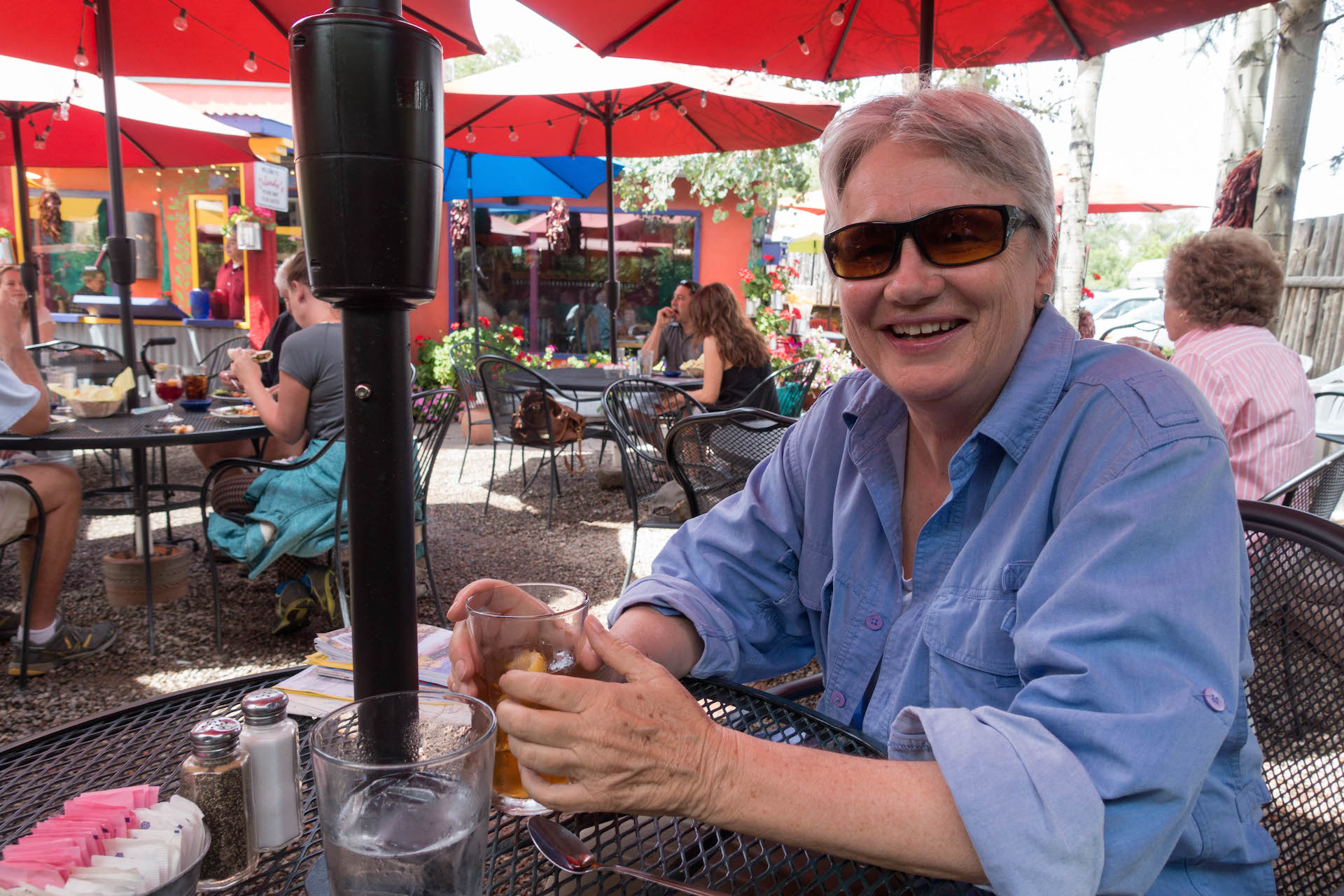 The Rio Grande Gorge
We walked along the edge of this gorge talking and enjoying the air. I discovered that the plant Iris and I had been wondering about for the last few days was sagebrush.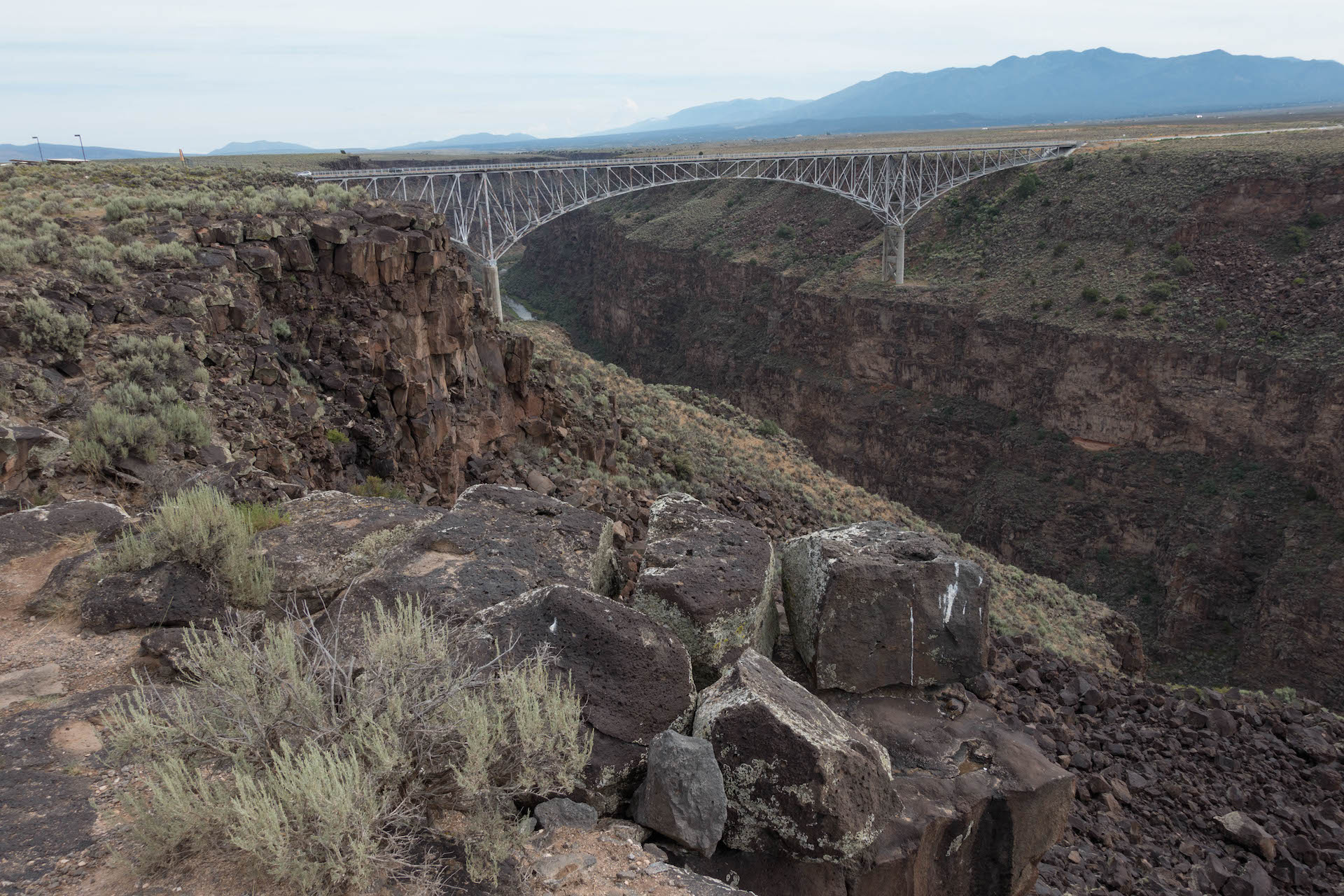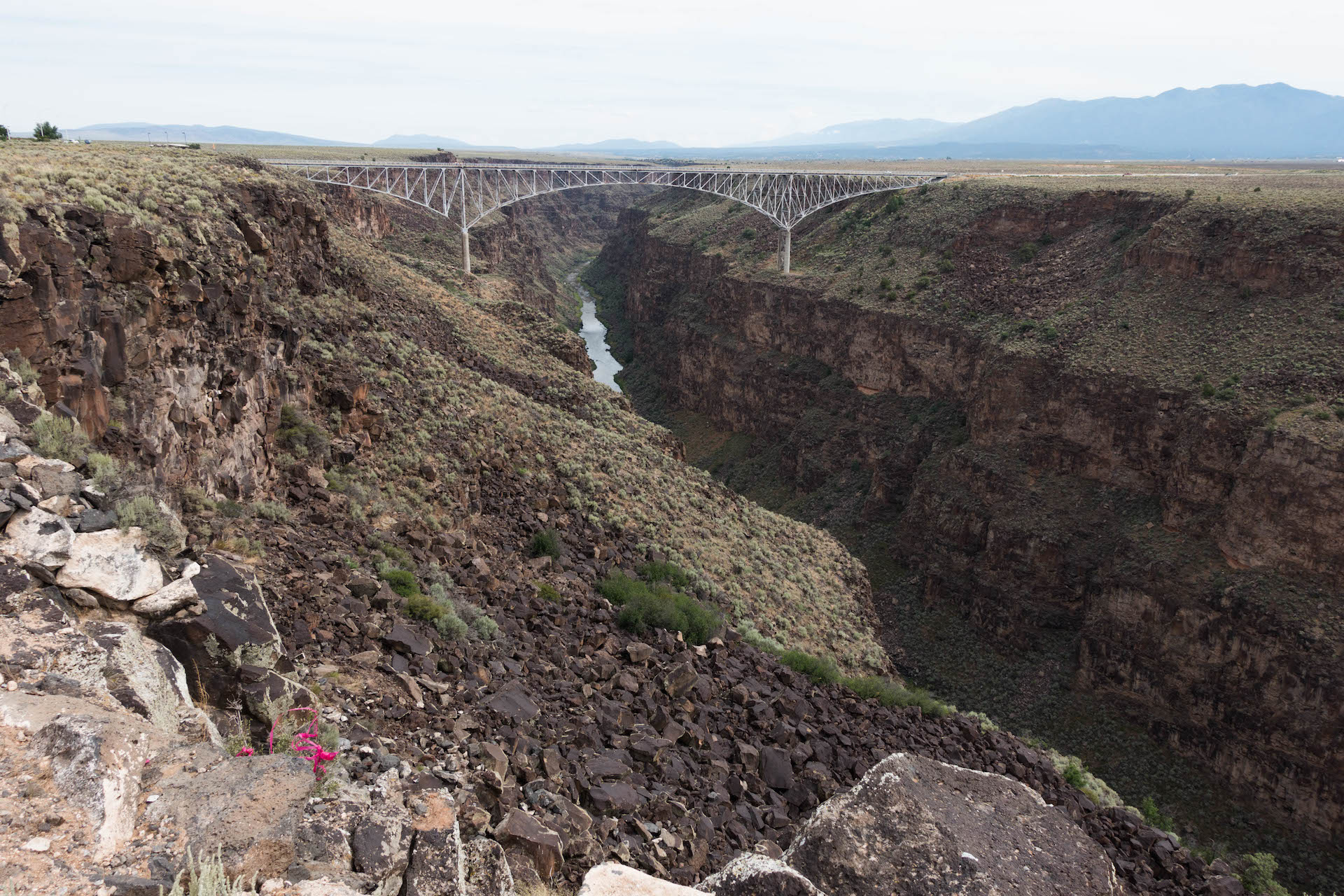 Wired Cafe
This is your prototypical hippie coffee place. I love it.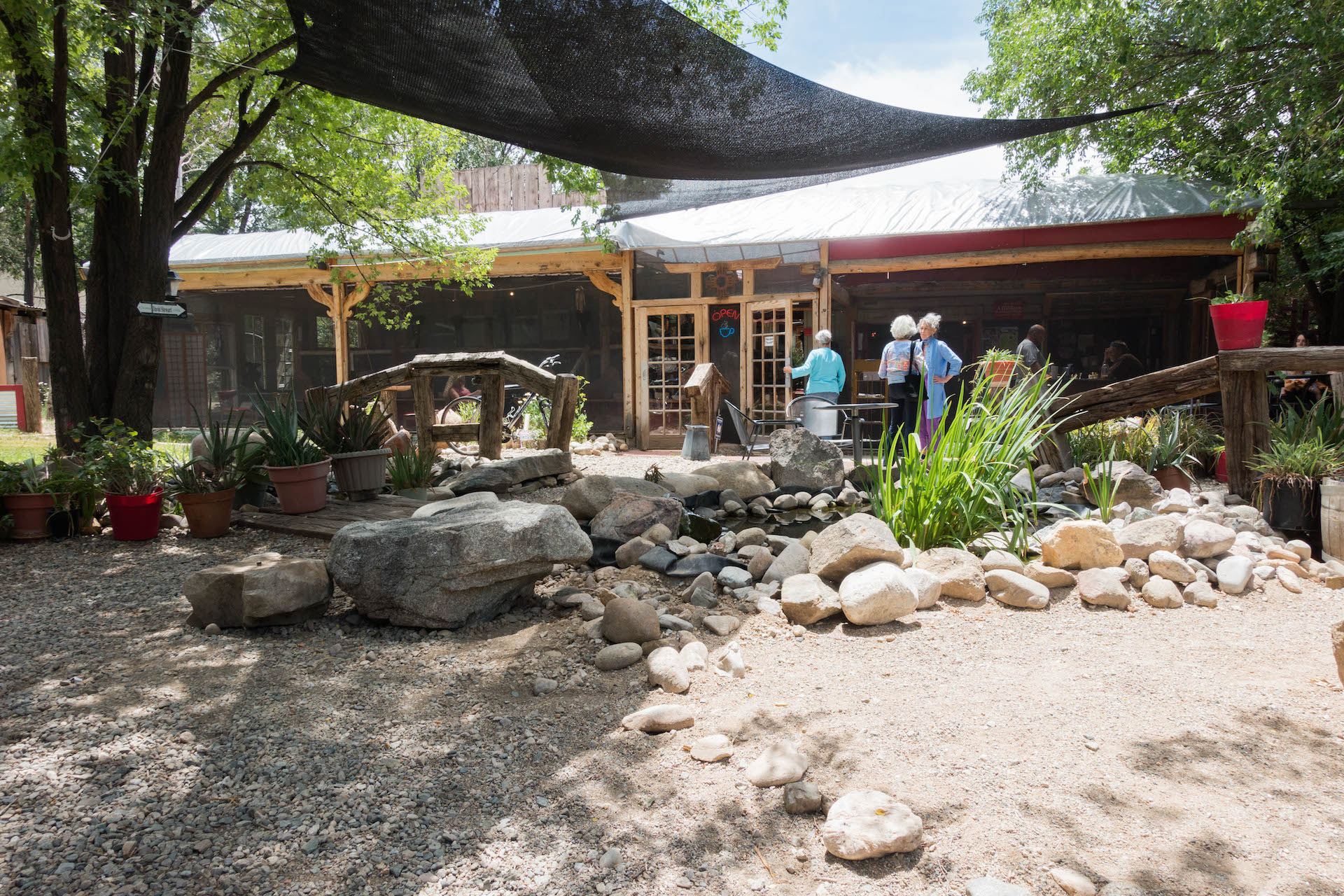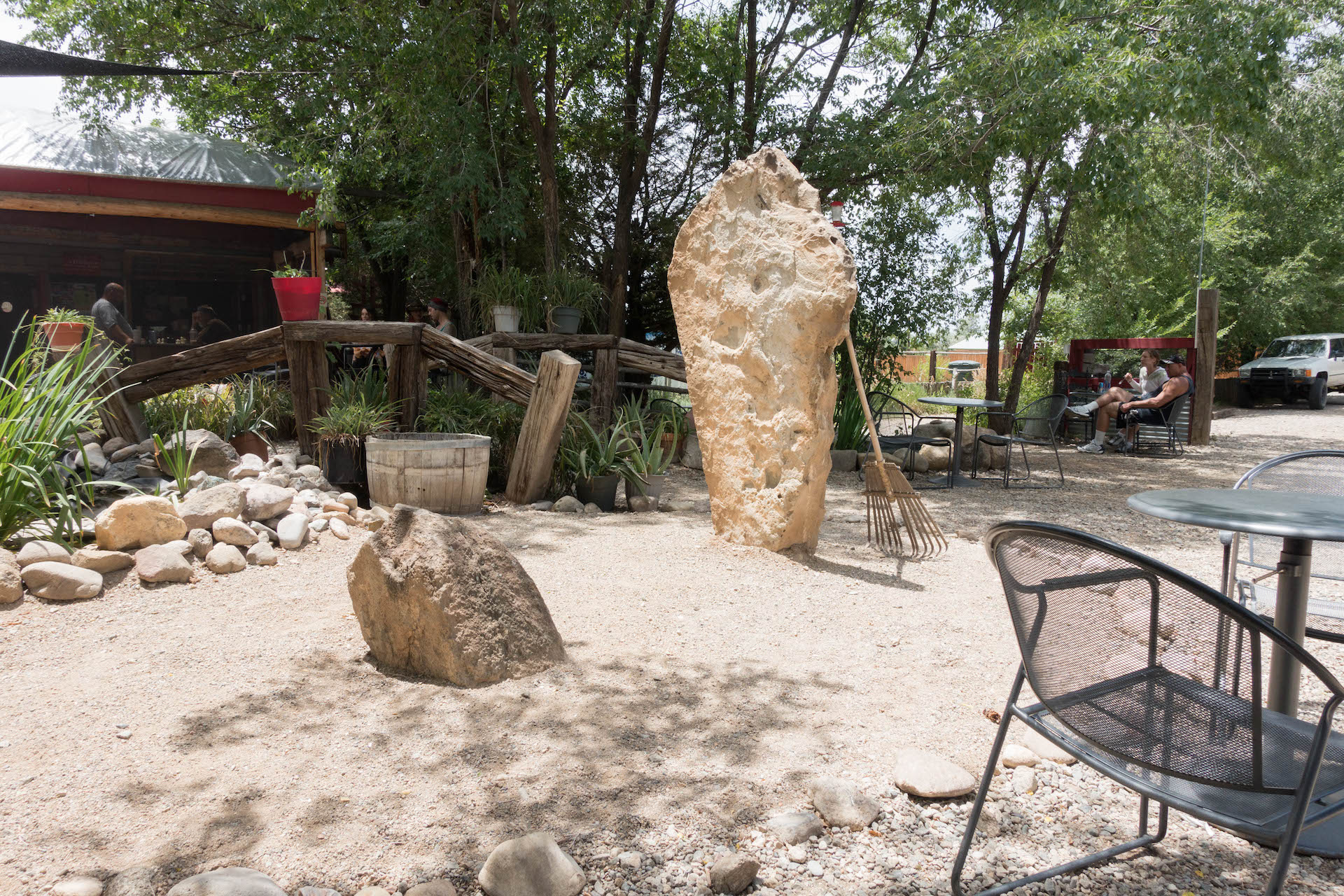 Farewell for now to a wonderful friend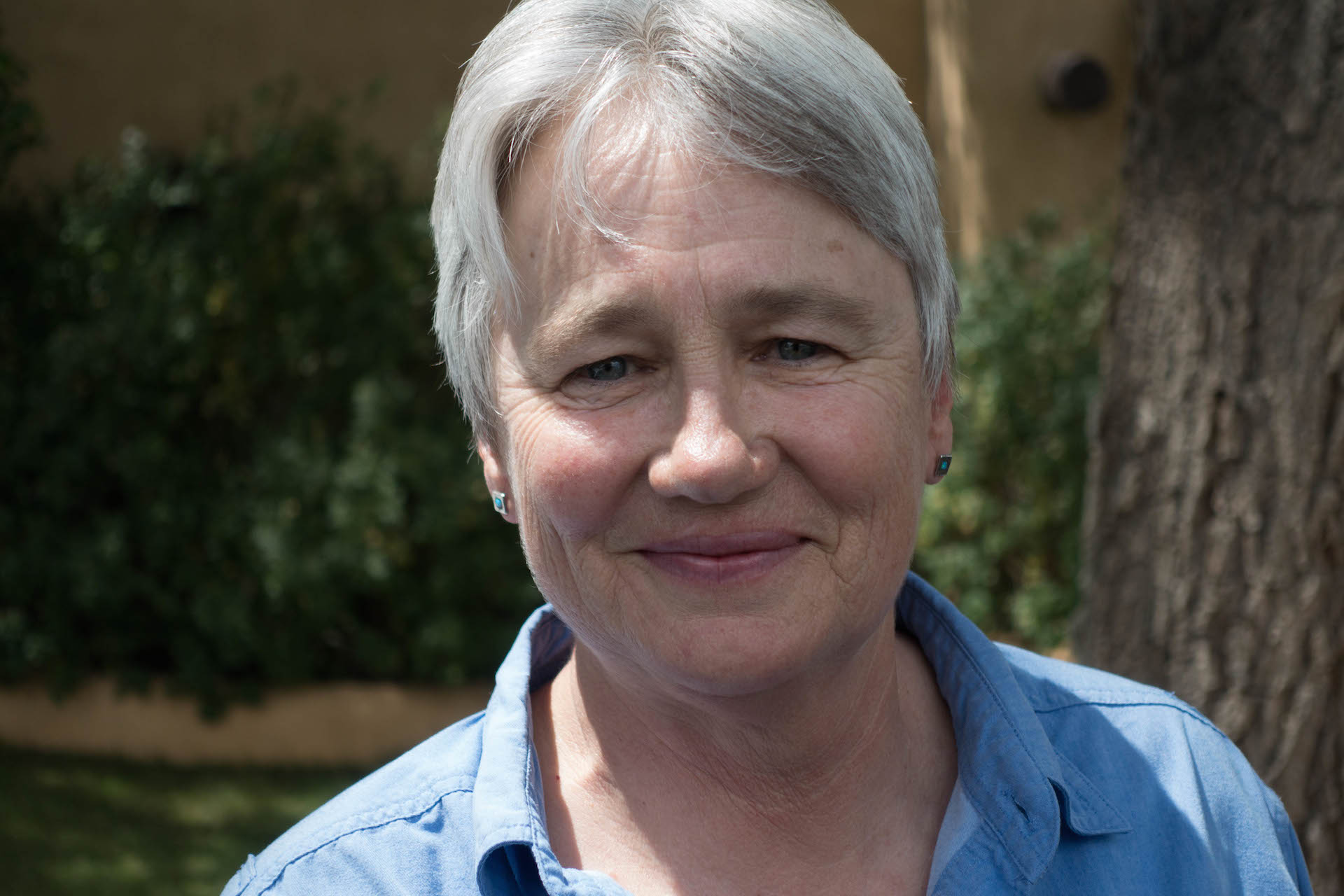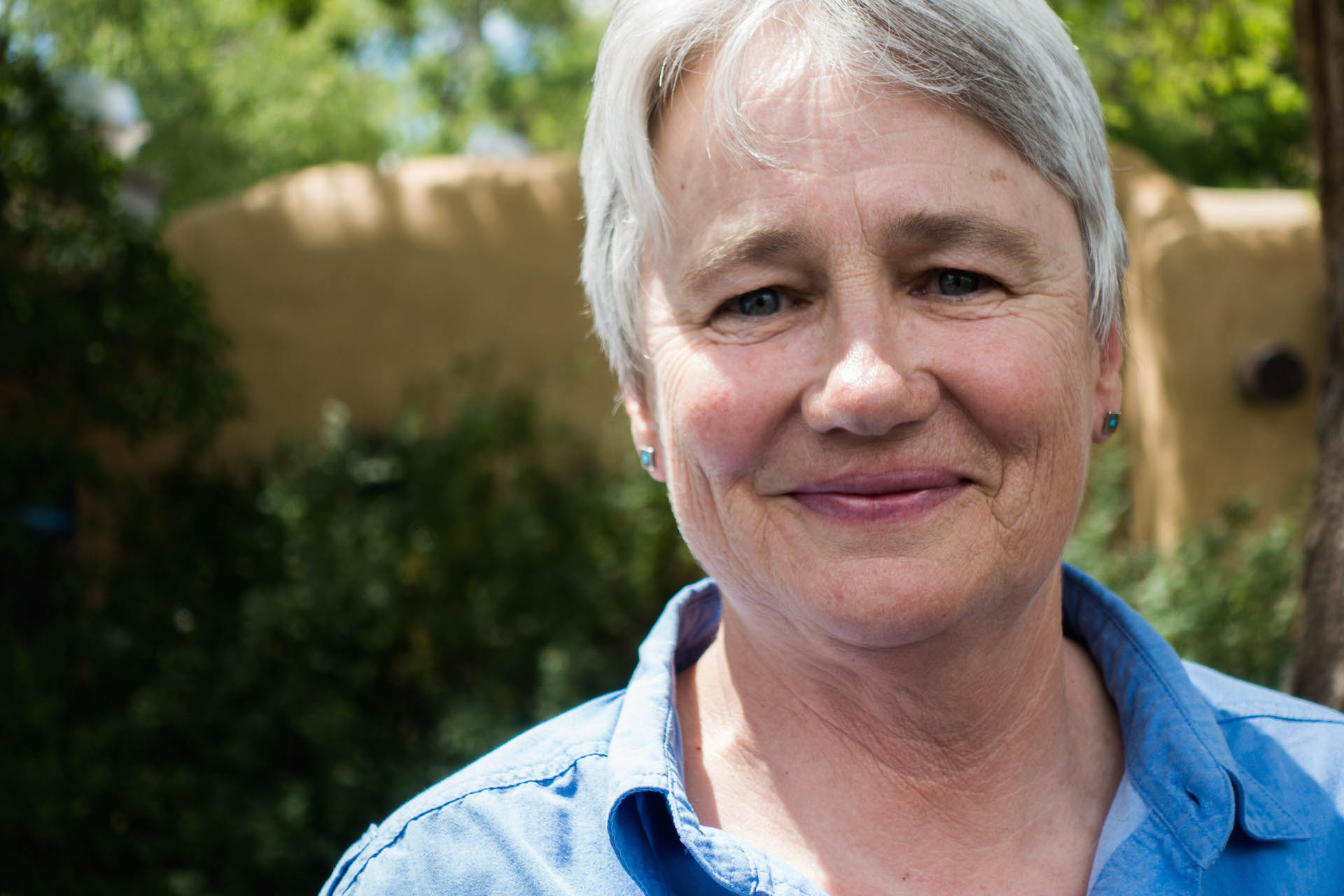 No Comments in post.html